At Realty Masters, our team is committed to providing the highest level of service to our clients and residents.
We focus on our values, ethics, client satisfaction, and customer service to make sure both our client needs and resident needs are met. All members of our diverse team genuinely care for our clients and community, as well as treat every property under our management as if it were our own.
Our core values are a reflection of our culture, our character and our standards of behavior.
Our team is people-focused, and dedicated to equality, teamwork, honesty, integrity, accountability, and transparency. Our core standards of behavior include: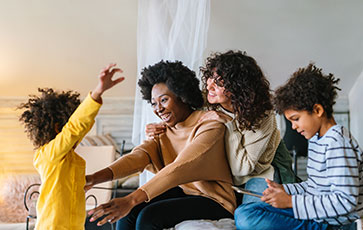 Value people above all.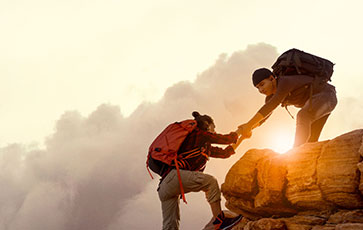 Jump in to help others.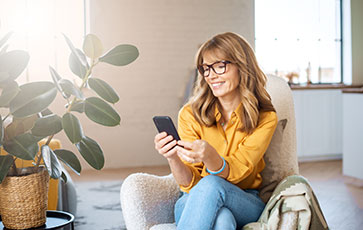 Commitment to honest and thorough communication.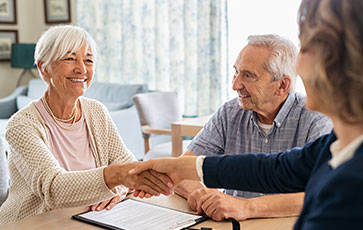 Figure it out and get it done!
As a team, our goal is to offer solutions for all your real estate property needs; whether it be a tenant searching for a new place to call their home, or an owner looking for an experienced and hardworking team to manage their investment, we are here to help!"
Management Team
Property Management Team
Support Team
Evaluation Team
Realtors
We believe in Equal Opportunity Housing for all!
We believe in providing quality, fair housing to all in the Pensacola area. Please review our Fair Housing, Privacy, and Accessibility policies below and reach out with any questions. We are committed to providing services that meet all the needs of our customers.
Realty Masters is an Equal Opportunity Housing Partner
All of our team members strongly believe in the One America Principles and Fair Housing Act.
I welcome you and want to do business with you.
I will base my decision and opinion of you on who you are, not on any preconceived stereotypes or ingrained value judgements.
I subscribe to the Federal Fair Housing Act and its principles.
I embrace and celebrate the strength that diversity brings to our communities and our nation.
I will help you find opportunities to buy the home you choose.
I will market home ownership to the public and reach out to people who may not know that home ownership is a realistic option.
I will make sure you know there is a full range of housing choices available to you and encourage you to consider all communities and neighborhoods.
I will make every effort to maintain open two-way communication. If we do not share a common language, I will work with you to find someone who can interpret.
I have incorporated these principles in my daily operations and my overall business plan. I would be proud to share the plan with you.
I am here to help you meet your real estate needs because you are the reason I am in business!
Please let me know about any cultural or special needs that you have so our business relationship will be comfortable and successful.
​Fair Housing - It's Your Right
The Fair Housing Act prohibits discrimination in housing because of race or color, national origin, religion, sex, handicap, and familial status.
What Housing Is Covered?

The Fair Housing Act covers most housing. In some circumstances, the Act exempts owner occupied buildings with no more than four units, single-family housing sold or rented without the use of a broker and housing operated by organization and private clubs that limit occupancy to members.

What Is Prohibited?

In the Sale and Rental of Housing: No one may take any of the following actions based on race, color, national origin, religion, sex, familial status or handicap:

Refuse to rent or sell housing
Refuse to negotiate for housing
Make housing unavailable
Deny a dwelling
Set different terms, conditions or privileges for sale or rental of a dwelling
Provide different housing services or facilities
Falsely deny that housing is available for inspection, sale or rental
For profit, persuade owners to sell or rent (blockbusting) or
Deny anyone access to or membership in a facility or service (such as a multiple listing service) related to the sale or rental of housing.

In Addition: It is illegal for anyone to:

Threaten, coerce, intimidate or interfere with anyone exercising a fair housing right or assisting others who exercise that right
Advertise or make any statement that indicates a limitation or preference based on race, color, national origin, religion, sex, familial status or handicap. This prohibition against discriminatory advertising applies to:

single-family and owner-occupied housing that is otherwise exempt from the Fair Housing Act.

Additional Protection If You Have A Disability

If you or someone associated with you:

Have a physical or mental disability (including hearing, mobility and visual impairments, chronic alcoholism, chronic mental illness, AIDS, AIDS Related Complex and mental retardation) that substantially limits one or more major life activities
Have a record of such a disability or
Are regarded as having such a disability

Your landlord may not:

Refuse to let you make reasonable modifications to your dwelling or common use areas, at your expense, if necessary for the handicapped person to use the housing (Where reasonable, the landlord may permit changes only if you agree to restore the property to its original condition when you move.)
Refuse to make reasonable accommodations in rules, policies, practices or services if necessary for the handicapped person to use the housing.

Example: A building with a "no pets" policy must allow a visually impaired tenant to keep a guide dog.
Example: An apartment complex that offers tenants ample, unassigned parking must honor a request from a mobility-impaired tenant for a reserved space near her apartment if necessary to assure that she can have access to her apartment.
Housing Opportunities For Families Unless a building or community qualifies as housing for older persons, it may not discriminate based on familial status. That is, it may not discriminate against families in which one or more children under 18 live with: a parent, a person who has legal custody of the child or children or, the designee of the parent or legal custodian, with the parent or custodian's written permission. Familial status protection also applies to pregnant women and anyone securing legal custody of a child under 18. Exemptions are provided in certain instances.
If You Think Your Rights Have Been Violated HUD is ready to help with any problem of housing discrimination. If you think your rights have been violated, you may fill out the Housing Discrimination Complaint Form, write HUD a letter or telephone the HUD Hotline. You have one year after an alleged violation to file a complaint with HUD, but you should file it as soon as possible.