As the largest property management company in Pensacola, we get a lot of these questions:
Is this property in a good neighborhood?
Is Pensacola a safe place to live?
Where is the best place to live in Pensacola?
What is the crime rate in this neighborhood?
While we want to be helpful in answering these questions for you, Fair Housing laws prevent us from answering some of your questions about neighborhoods and locations. Here's a good unbiased article that describes how and why answering these questions can actually be a violation of the Fair Housing Act: "What Your Real Estate Agent Can't Tell You".
We are strong believers in the principles of Fair Housing and cannot violate these laws for you, however, we can provide you with quality Pensacola community information to help you find a Pensacola rental or to buy a Pensacola home for sale. We understand how hard it can be to make a move to a new area, especially when you have little or no time to visit the area to secure a Pensacola rental home or apartment.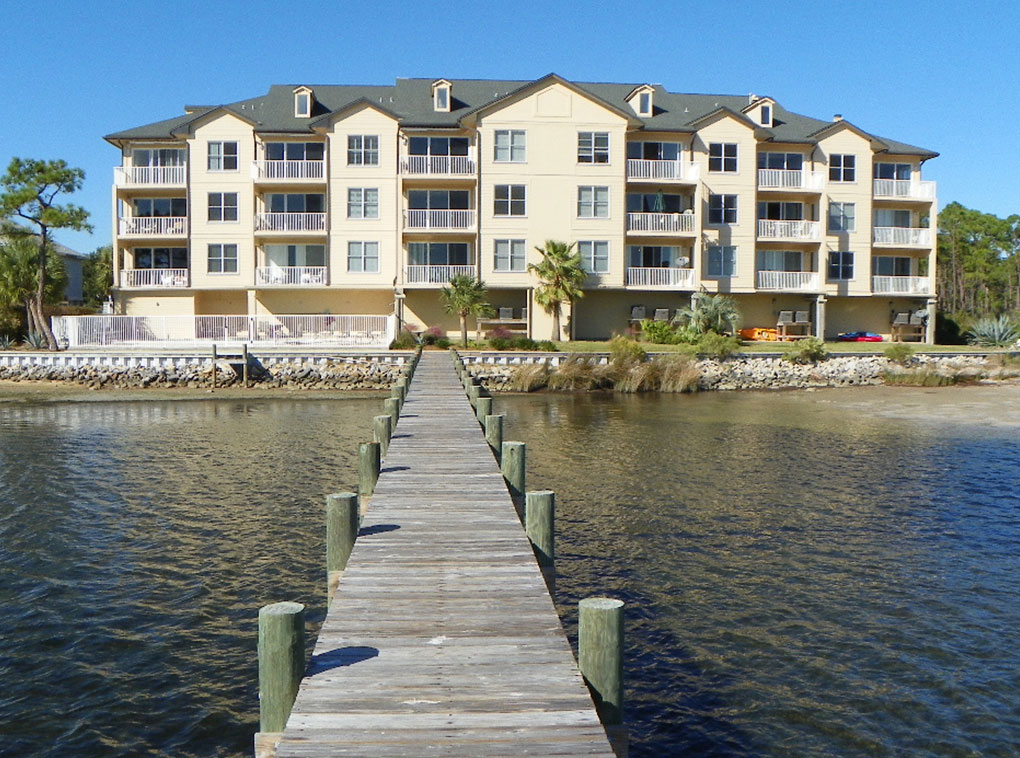 Here's our best information and advice on relocating to the Pensacola area with hopes that it helps you come to your own conclusions to answer these questions, and others, you have about relocating to the Pensacola area.
1) Gain a better understanding of Pensacola as a whole!

Become familiar with Pensacola area cities, Escambia and Santa Rosa Counties, and Pensacola zip codes. Pensacola is a metro area made up of several outlying cities including some in Escambia County, Florida and some in Santa Rosa County, Florida. We've created a page to help you with this. Pensacola Zip Codes, Cities & Counties

Researching areas will help you determine where you need to be in terms of proximity to work, family, or schools that are important to you. Also consider amenities that may be important to you. Some of these amenities may be close access to medical facilities, public transportation, or shopping.
If school grades are important to you, you'll want to become familiar with Pensacola schools. As Pensacola area schools are assigned by school zone or school district based off your home address, this is important when choosing your new home.
Once you have determined what is most important to you, you can compare drive times to different Pensacola suburbs and neighboring cities to assist with this. Both google maps and mapquest make this easy!

2) Research Pensacola Neighborhoods from afar.

Whether you are unable to physically visit Pensacola and need to rent sight unseen or just want to save on gas, you can utilize the power of the internet to research.

Use Google Earth to walk through the neighborhood. You can utilize aerial views or, better yet, utilize the google street view which allows you to virtually walk down the road and through the entire neighborhood. This is so insightful! You can see which properties are neighboring yours, how properties are cared for, and get a good feel for the neighborhood without actually visiting.
Pensacola has a lot of mixed zoning meaning some homes and apartments are not in your typical subdivisions. Next door to a residential property may be commercial residences, a housing or apartment complex, cemetery, or a mobile home park. These may be deal breakers for you and may be something you would define as a poor location based off your preferences.
Look at the route you would take to go to work or school. Consider where the bus stop may be for your children. Make sure you are comfortable with everything you see. Do check the date on the maps and make sure to consider that things change over time. Luckily, our area is mapped quite frequently so while the database is pretty accurate, it may not be 100%.

3) Search for Pensacola area homes, condos, townhomes and apartments.

Here are the best places to search for Pensacola homes for rent. As we are the largest Pensacola property management company, we have the most homes and apartments for rent at any given time. Check our Pensacola rentals and Pensacola homes for sale.

The other best sites to look at are the

Pensacola MLS

, Zillow, Facebook Marketplace, and Pensacola Craigslist. You'll find the most rentals on these sites. Be careful of

online scams

as the last few websites do contain scam ads, which is why we recommend sticking with a local property management company and searching the Pensacola MLS instead! If you're not looking to move for a few months, you can sign up for

new rental alerts

with your search crtieria on our website here to be notified of upcoming rentals that meet your criteria for your desired move date!
4) Drive by potential areas or properties to scope out the area.

Many people are forced to move without the opportunity to visit the neighborhood. The best way to come to conclusions about whether you feel the area is a "good" or "bad" neighborhood is for you to visit yourself to see how you feel and what conclusions you draw from the visit.

Drive by the property during the day time and again at night!
Park on the street and walk around.
Talk to the neighbors and ask them questions.
Make sure to take alternative routes in and out of the neighborhood to be sure you feel comfortable with everything nearby.

If you are renting sight unseen and unable to drive by or through potential areas, enlist the help of a friend, family member, co-worker, or sponsor to drive by and/or view houses for you as your proxy. We encourage this practice to have an unbiased 3rd party offer their opinion on the property and the location.

5) Research crime statistics and sex offenders.

Both the Escambia County Sheriff's Office & Santa Rosa County Sheriff's Office offer an interactive Crime Prevention Map that allows you to view real time and historical crime in both Escambia and Santa Rosa Counties powered by CrimeReports. This is the single best tool to find crime statistics around a certain address or location. You can search with several filters including time, time of day, and type of crime incidents. You can even see trends for locations. Crime types include violent crimes, property crimes, quality of life crimes, and 911 or other reports.

Escambia County Crime Map and Santa Rosa County Crime Map

There is more crime information on their website including crime prevention tips, recently dispatched calls, and a plethora of other useful information to help you make determinations on safety of neighborhoods. You can also reach out to the Escambia County Sheriff's Office (850) 436-9630 and the Santa Rosa County Sheriff's office at (850) 850-983-1100 to ask them the question, "Is it in a good neighborhood" although they will likely refer you to these maps.

The crime map does have a layer to display registered sex offenders which is very helpful, however, we find the best resource for this is to search the Florida Department of Law Enforcement's website for Florida Sex Offenders. Using the sex offender map, you can search neighborhoods by entering a property address and search within ¼ mile to 5 mile radius. Options for sex offender search results include a list or map view option with flyers that show sexual offenders and sexual predators age, status, photo, vehicle information, date and description of sexual-related charges. It also includes transient offenders and predators.

You can also subscribe to a free service to get email notifications when a sex offender moves into your area.

All of these sites are 100% free and you should not have to pay for this information.

6) Head to the internet for information, youtube videos, forums and chat groups!

The internet is an overwhelming source of comments, opinions, and information. You can view city information, demographics, average real estate prices, and more with a click of a button on several sites. Here are a few helpful ones we have found:

There are also forums on Reddit, City-Data, TripAdvisor, and several other forums answering the questions including "What's it like to live in Pensacola" and "What are the best places to live in Pensacola?" Just keep in mind, with anything on the internet, this data will vary according to the source and a lot of it is opinion based so take these sources for what they are. You will find varying opinions, including a lot of negative information on forums on each city across the US, as that is the era of the internet. You can also utilize YouTube to find Pensacola area information, attractions, neighborhood data, and more!

With these resources, you will be better equipped to find a Pensacola rental home or apartment that is suited for you.
Useful Moving Information Links