We see this question asked a lot on social media so we wanted to provide you with a list of the best places to host a Pensacola Birthday party for kids of all ages.
Indoor Playgrounds, Bounce Houses, Trampoline Parks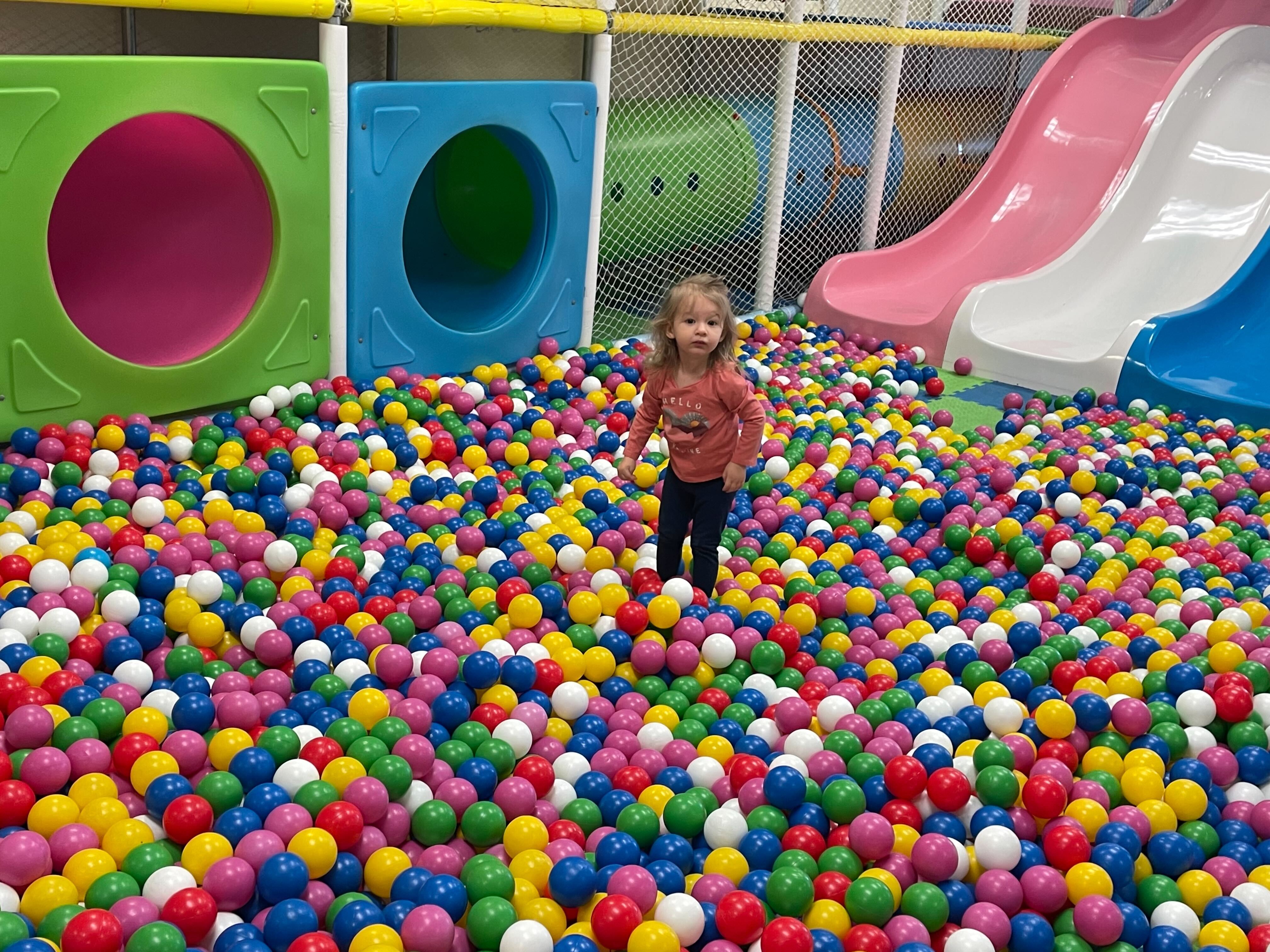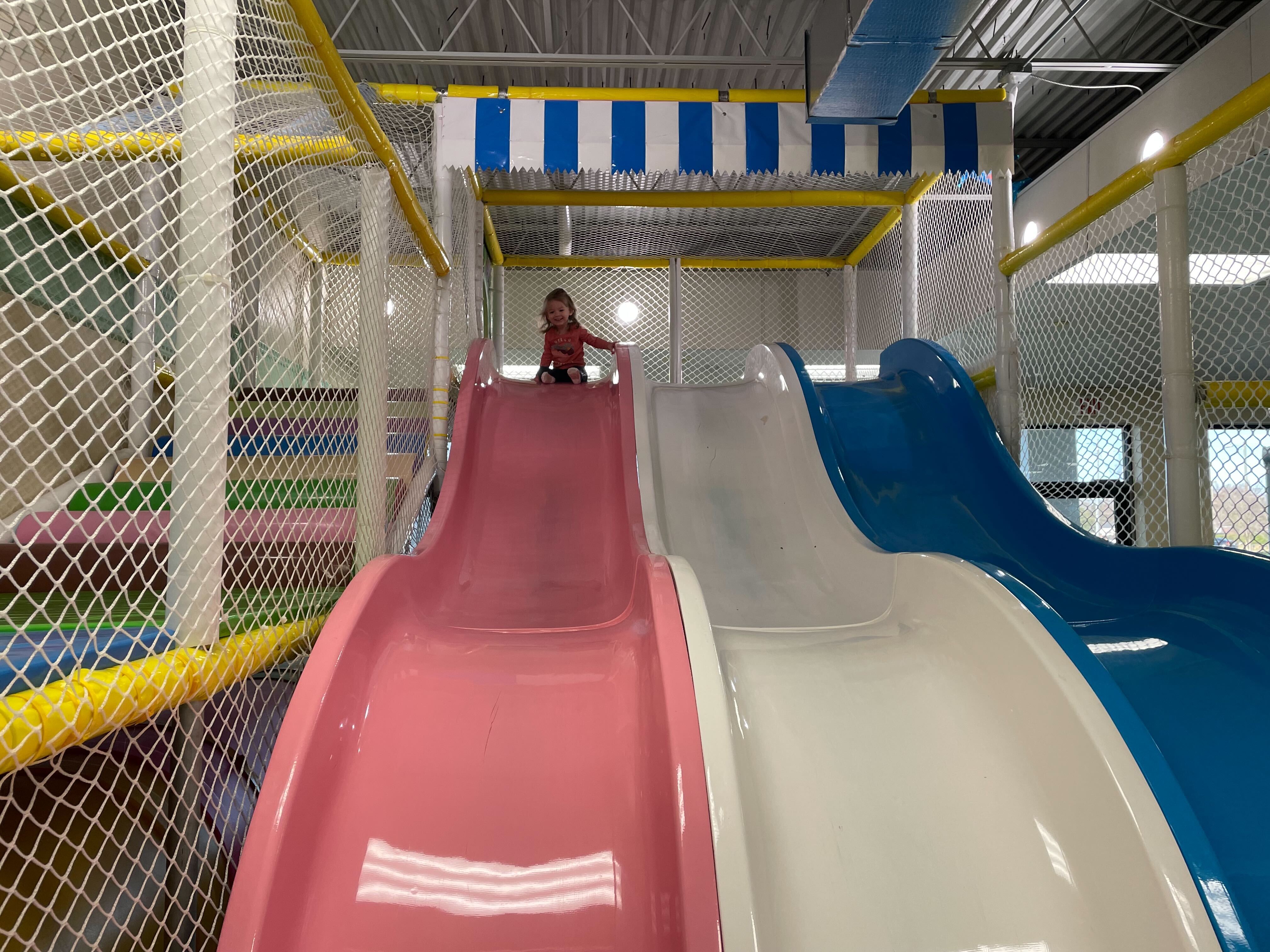 Pensacola Kid's Place is the premier Pensacola birthday party place for young children ages 1-6 years old. Inside the indoor playground, the main showcase is a large play tunnel with three slides and a ball pit at the bottom of the slide. They've got plenty of seating and other toys and games, as well as a separate area for toddlers and a party room. Saturday's are usually closed to the public for birthday parties and other private events. It's $11 per child to play but there are minimums for parties and additional fees and services available. Call to book a party at (850) 332-5085 or message them on Facebook.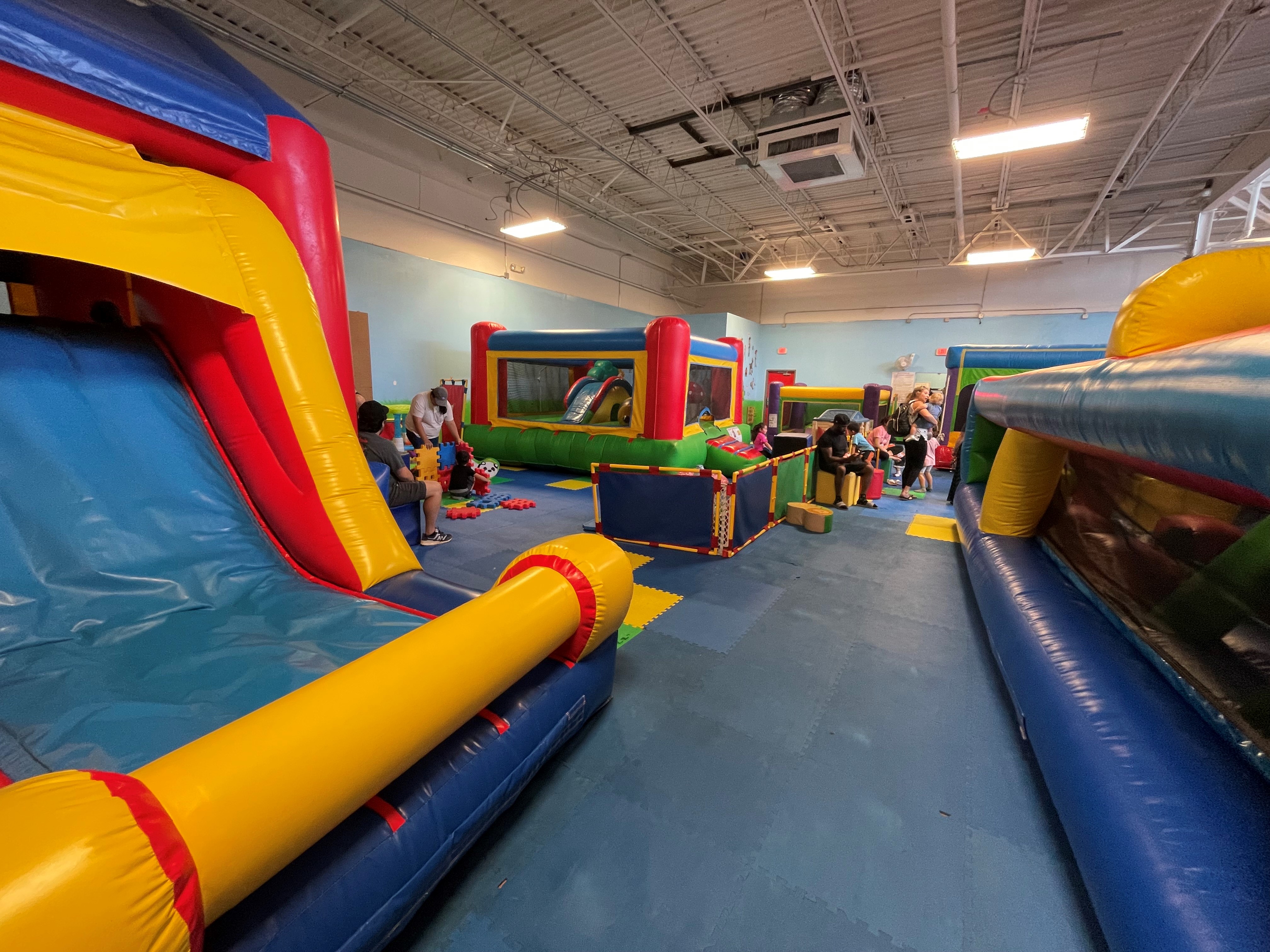 The Bounce House is a family entertainment center filled with inflatable bounce houses, slides and more, and is the perfect place to hold a child's birthday party. From a toddler area to a teen area with video games, air hockey, basketball and foosball, there is something to entertain children of all ages. Bounce House birthday party packages Includes 2 hours of play and party time, along with a party coach and everything you need for a birthday party, and ranging from $179 for 10 children to $359 for 20 children with additional options available.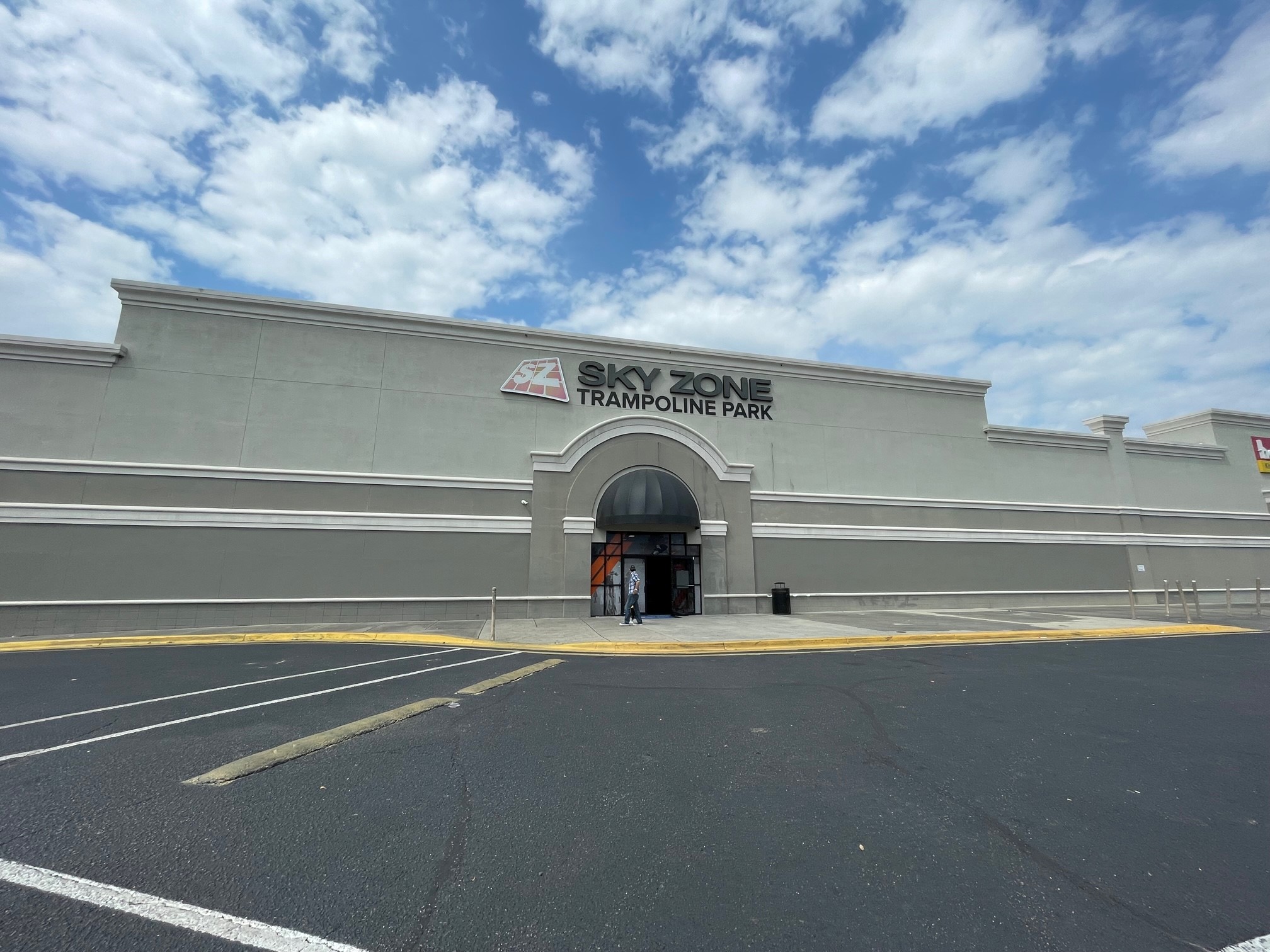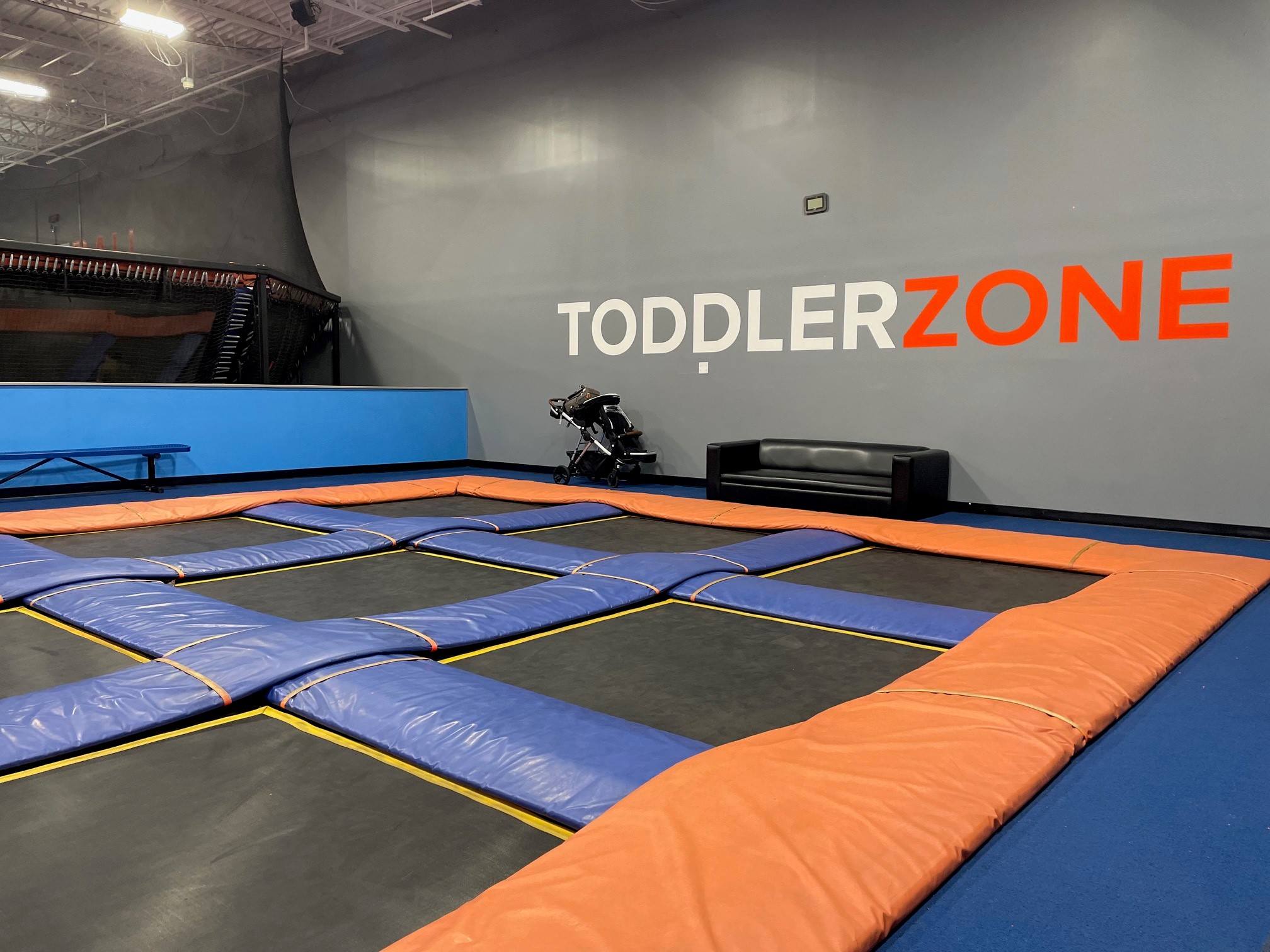 SkyZone is Pensacola's indoor trampoline park. From the Toddler Zone to the Skyslam basketball court, SkyZone truly has a birthday party experience available for all ages. Other attractions include freestyle jump, a foam pit, a ninja warrior course, skyladder, and skyjoust. SkyZone birthday party package prices vary depending on which package is chosen and range from $27 to $40 per jumper. Each party lasts 2 hours and includes a party host and skysocks. They also have a glow party available on Friday and Saturday evenings with lasers, music and blacklights.
The Funplex of Gulf Breeze is the place to host your child's birthday party in Gulf Breeze. As the area's only family entertainment facility located in Gulf Breeze, they offer gymnastics, after school care, summer camps, open play, and birthday parties. Each party is 2 hours and they have a variety of birthday party packages available. Choose from a gym only, bounce only, or a combination of both! Or better yet, host a Nerf Party with an hour and a half long NERF battle and games.
Outdoor Adventures & Animal Encounters
City of Pensacola Recreation Department/ Facility Rentals
Looking for a low key, inexpensive event space or park to host your child's Pensacola birthday party? Some local favorite parks to host your birthday party include Bayview Park, Optimist Park, Perdido Kids Park, Innerarity Point Park, Beulah Park, Benny Russell Park in Pace, Carpenters Park in Milton, and Sunset Kids Park in Gulf Breeze. You can find information on parks in Pensacola and rental facilities on their website.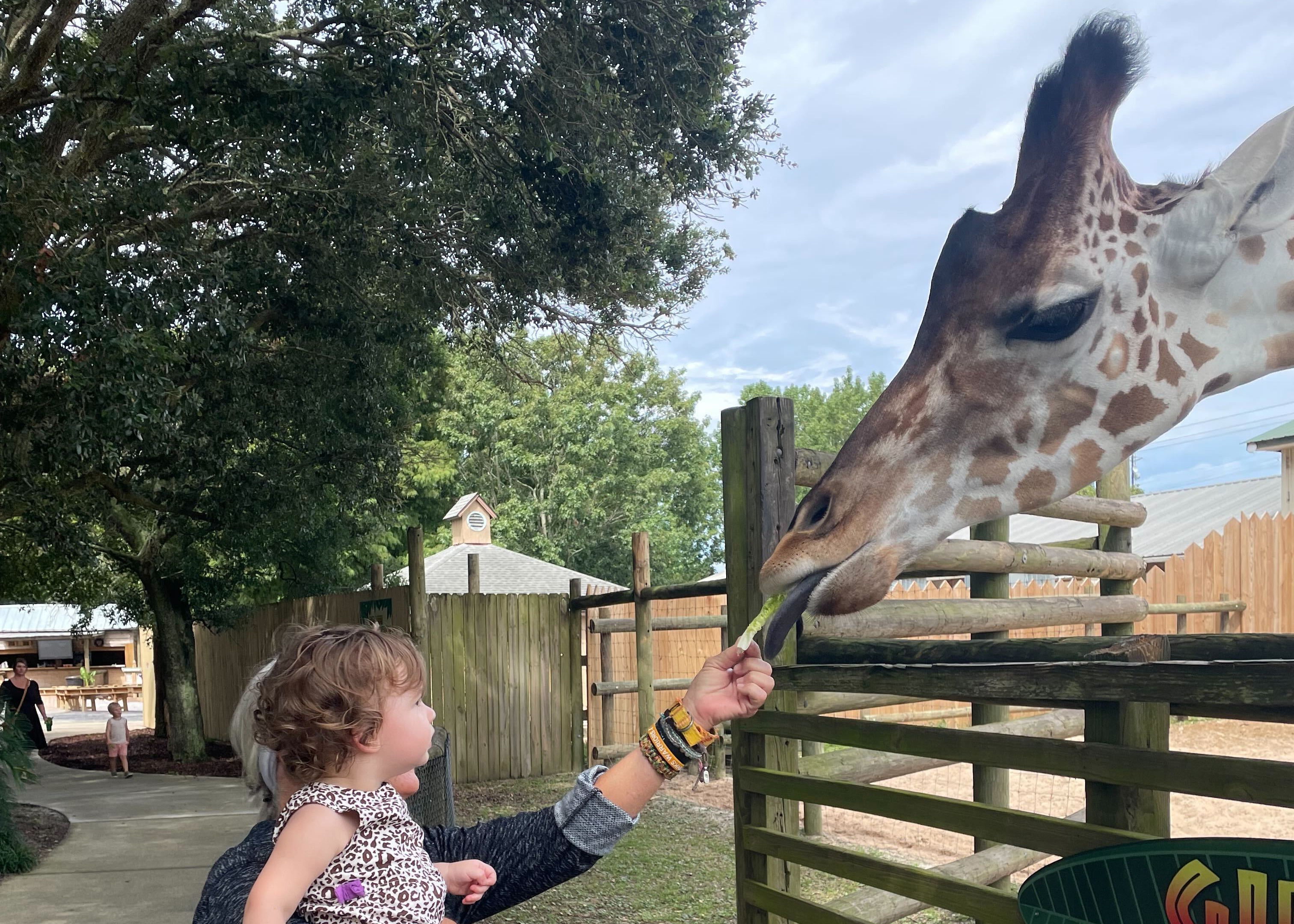 Choose one of several options to rent a pavilion inside or outside the zoo or an event space indoors for $75- $250 to host your child's next birthday party. Admission for your guests to the zoo are in addition to the event space, however, discounts are available on admission, concessions, and animal feed with your party. Better yet, you can add an animal encounter for only $50! You can also check out the Gulf Cost Zoo in Gulf Shores.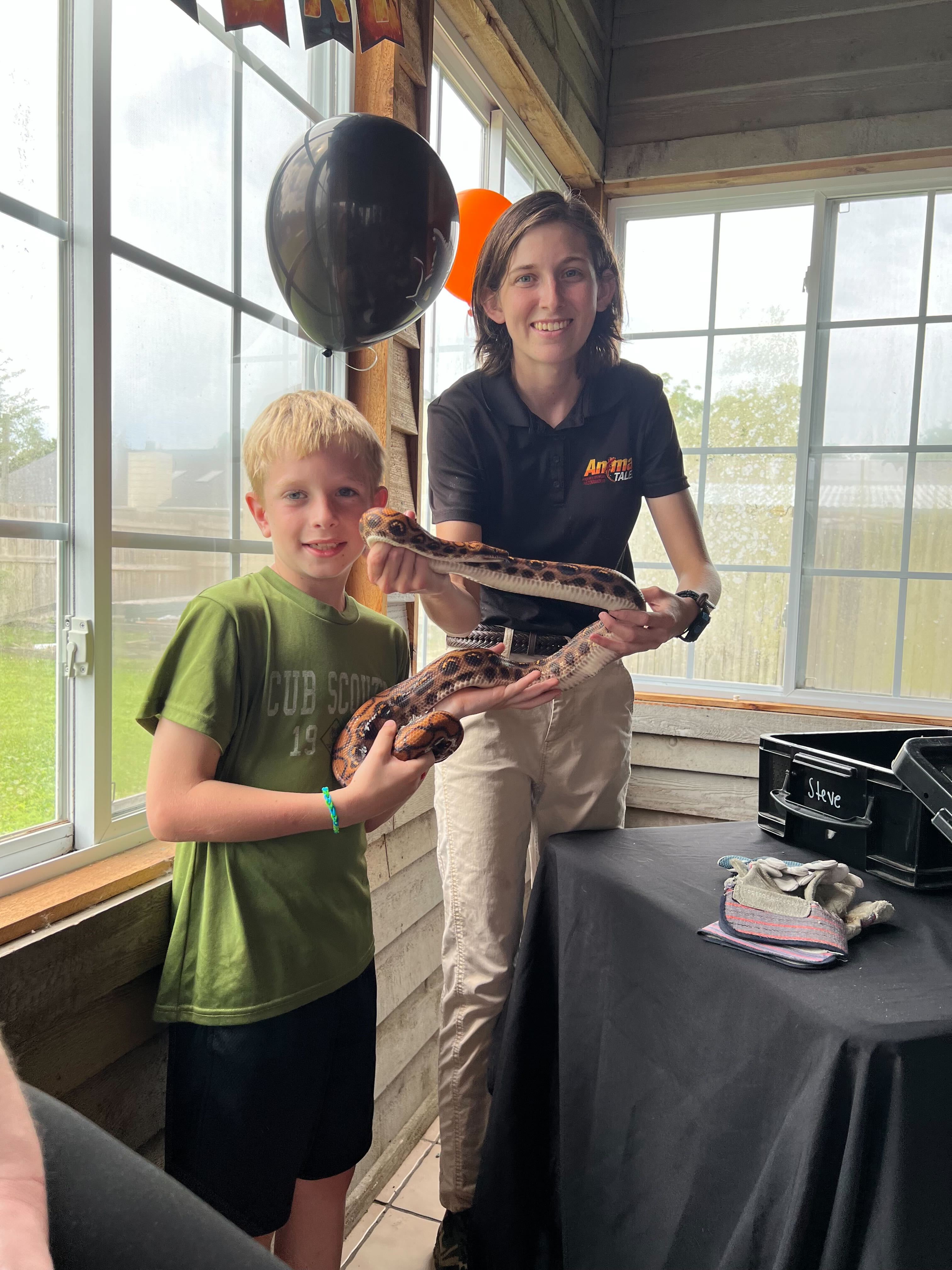 Host a birthday party at your location and invite Animal Tales to bring your child's birthday party to the next level! For only $225 in Pensacola, you can have a 45-60 minute up close and personal animal encounter with 6 animals of your choosing for as many guests as you desire. Animals include snakes, lizards, bats, birds, spiders, a tortoise, an opossum and more.
Nonnie's Ark Animal Encounters
Based out of Fort Walton Beach, Nonnie's Ark Animal Encounter provides animal encounters for your child's birthday party location of your choosing. Available animals include snakes, spiders, tortoises, a hedgehog, cockatoo and more. An hour Pensacola animal presentation costs around $200 with additional themed add ons to help elevate your child's birthday party including party favors, games and prizes, a cake and more.
Children of the Arts
Looking for a unique birthday party idea for your little princess? Consider a themed tea party at the Olde English Creamery in Downtown Pensacola. Disney, Alice and Wonderland and Harry Potter are a few of the themes they do well. Message them on Facebook for rates and details.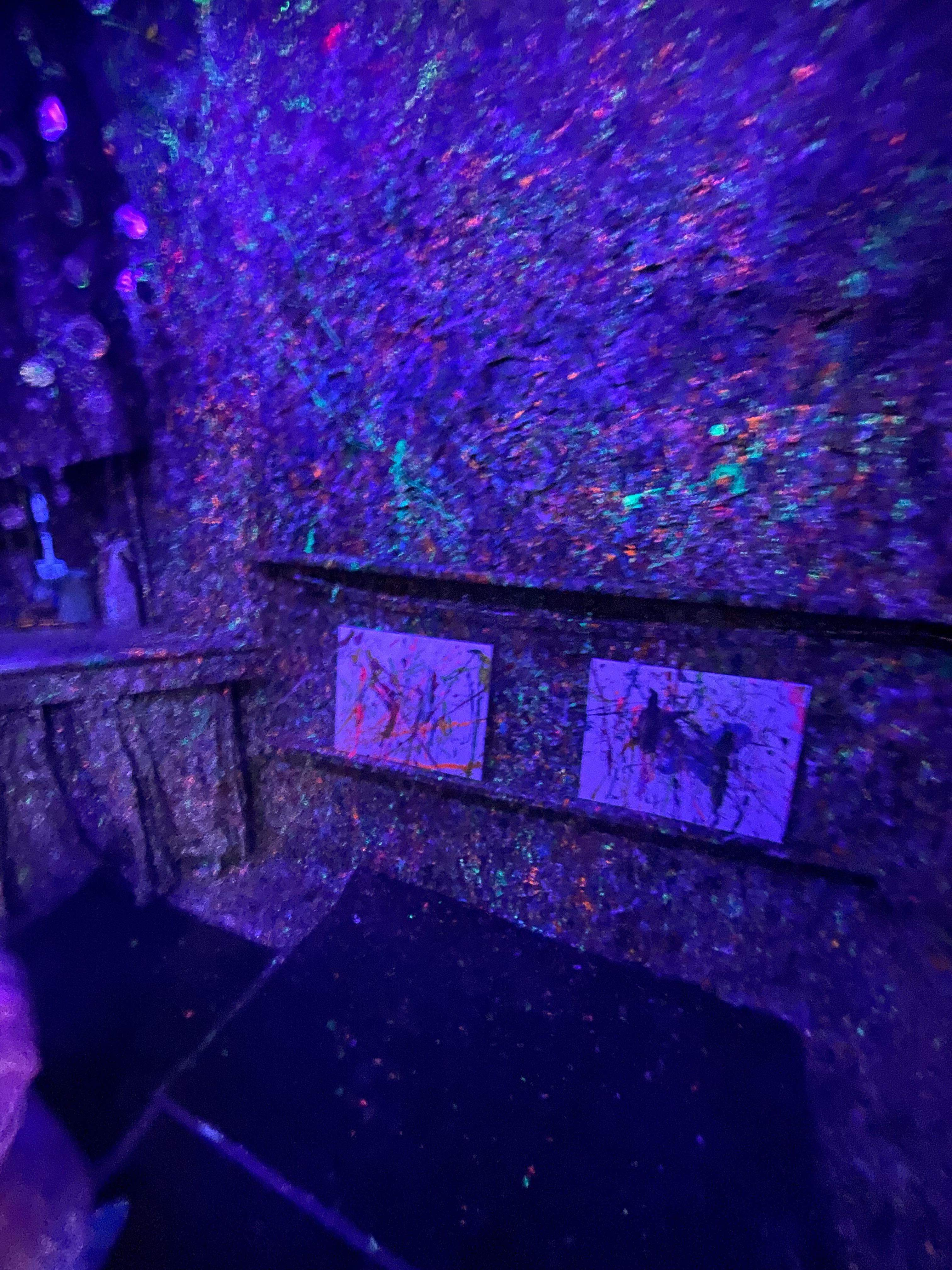 Looking to do something artistic for your child's party? Think Painting with a Twist for kids. Consider a themed art party with something available for children of all ages. Pinspiration Pensacola is a newer business that specializes in creating unique group experiences through art. Their available party themes include Neverland, Nautical, Boho, Paris and a splatter paint party. These unique and fun art parties range from $300- $500.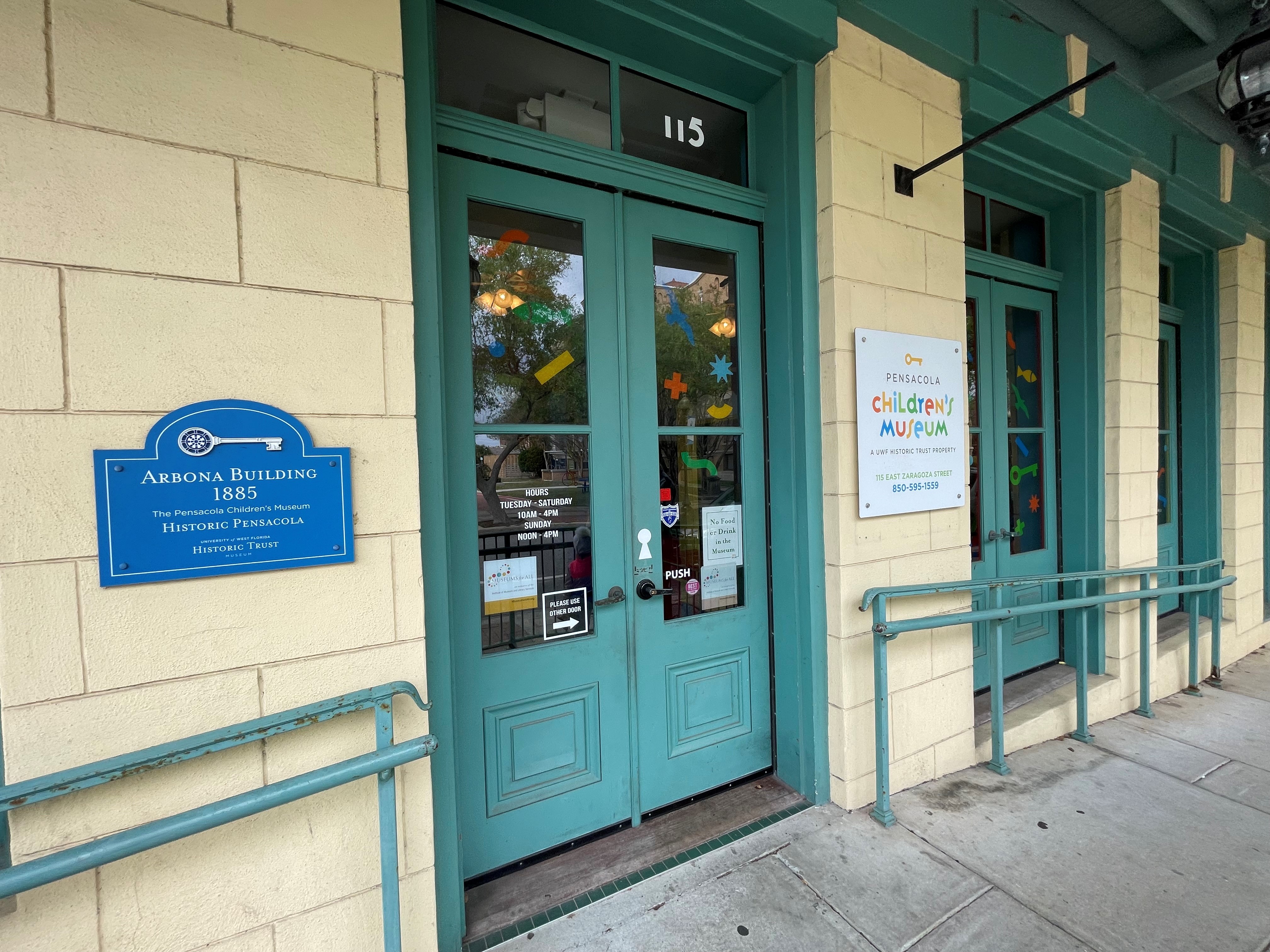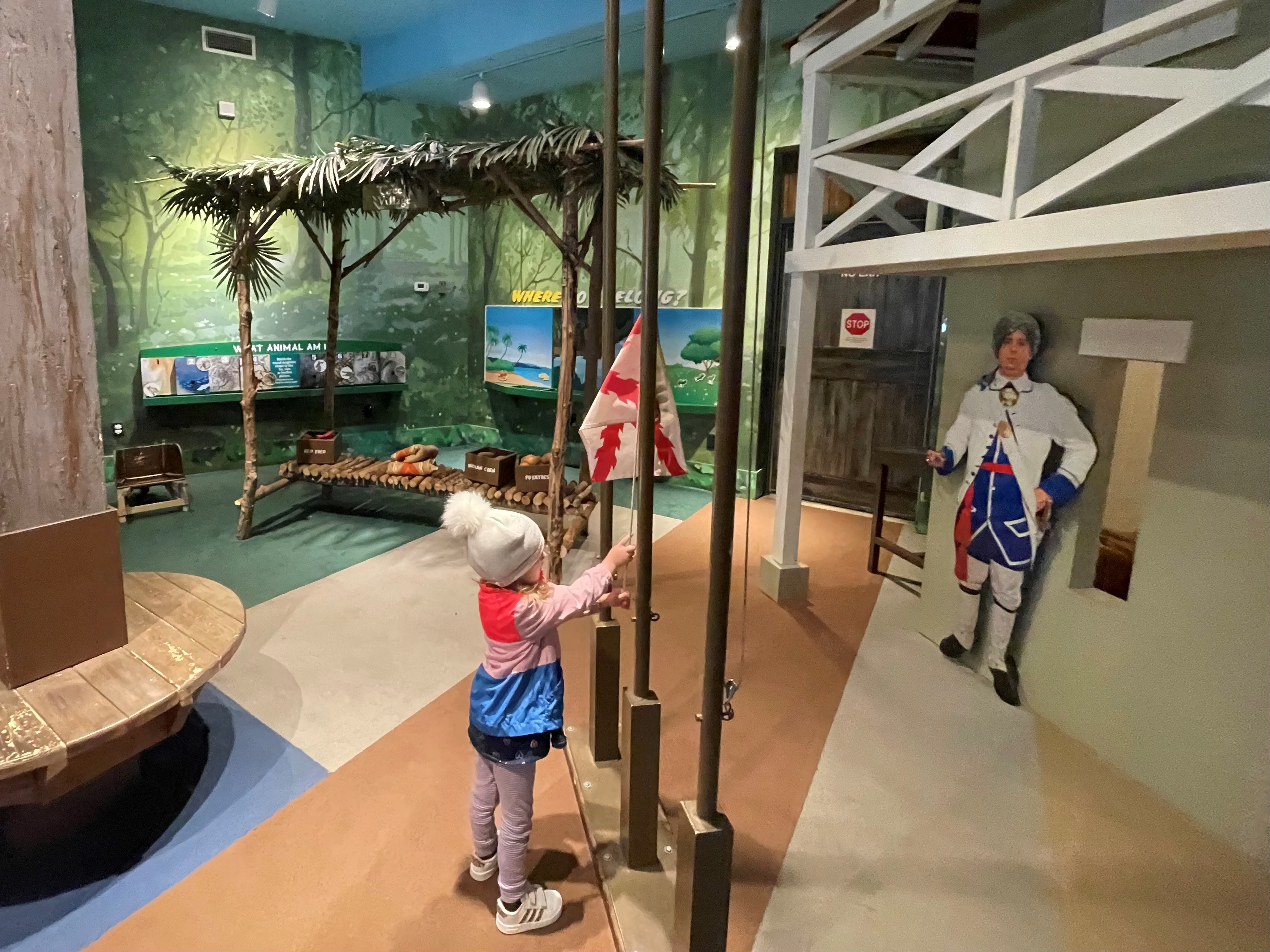 Located in Downtown Pensacola, the Children's Museum is a great choice to host your young child's birthday party. Admission to the Museum is included so your party guests can enjoy all of their fun exhibits and stem experiments. The Children's Museum has a dedicated party room and costs $150 for a one and a half hour birthday party for up to 25 guests.
The Pensacola MESS Hall offers fun, educational birthday parties for up to 20 children and 20 adults for two hours at the cost of $275. Children get to explore the MESS hall and have access to the party room. You can also add unique birthday party favor bags with take home science activities.
Arcades & More
Everyone knows and loves Chuck E. Cheese. Our Pensacola Chuck E. Cheese got a makeover in 2018 and is a classic birthday party destination that will delight any young child. Party packages include two hours of arcade fun, a party, hostess, party table, Chuck E. Cheese himself, a dance floor, and of course pizza. Party packages range from $23-$35 per child.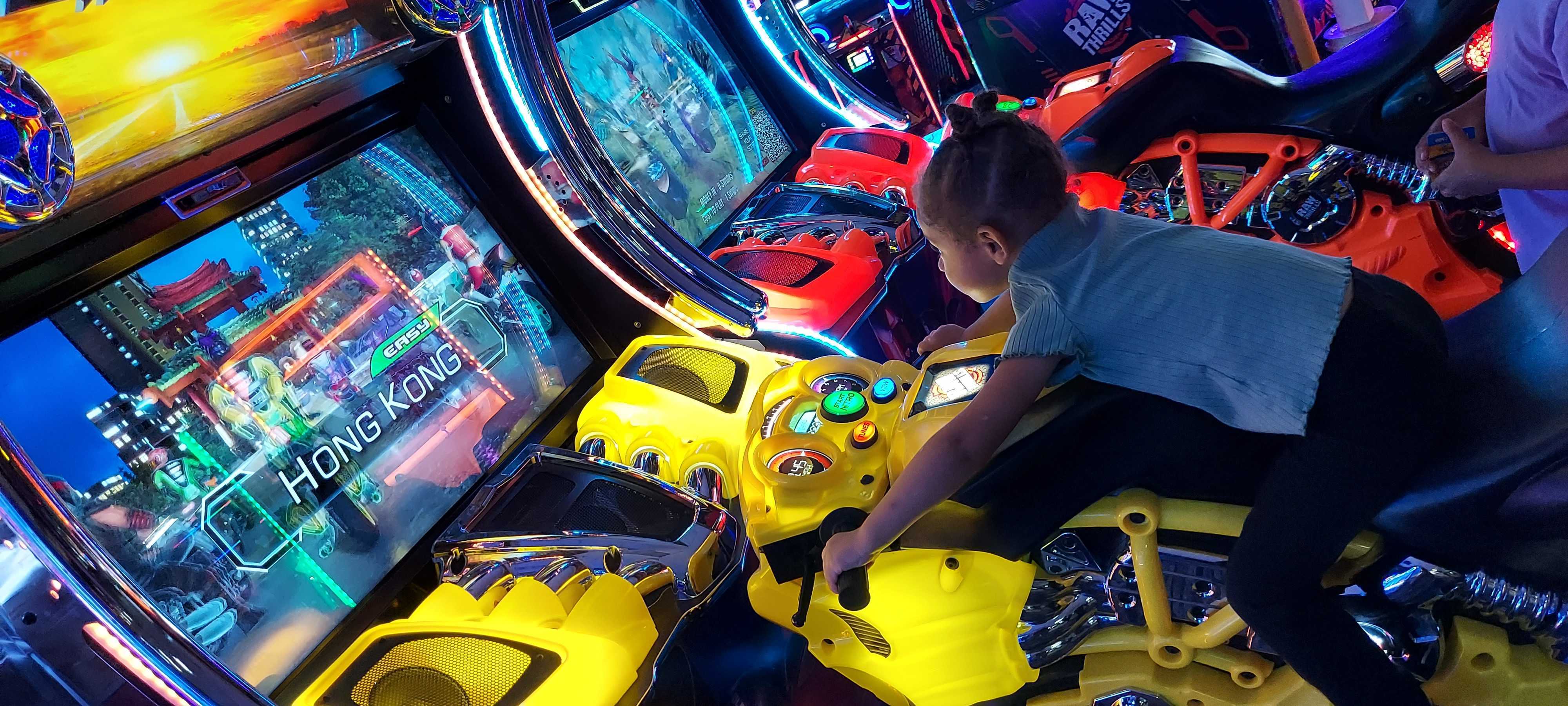 Fast Eddies Fun Center features a mini-golf course, go-karts, an arcade and batting cages. This provides family fun that is especially fun for older children. Starting at $176, their Arcade Package is a gaming package that includes a player's card with 100 credits and a slice of pizza. The Finish Line package begins at $240 and includes 40 credit player card gaming and family track go-kart rides, as well as pizza and drinks. The Winner's Circle package is their ultimate package, which includes everything in the Finish Line as well as the option for superkart speedway races or an additional go-kart race. Parties last 1.5 hours and only accommodate 8 guests, but additional guests are available at an additional charge. Don't have a large group? They also have value and group package rates available. Fast Eddies also hosts family events, corporate events, and other large groups.
Splash Adventures is formerly known as Sam's Fun City and has plenty of affordable opportunities to host your child's birthday party. Choose from several packages starting at ranging from $160 to $550 and enjoy paintball, amusement park rides, water slides, go-karts, and access to the arcade.
Bowling & Skating Adventures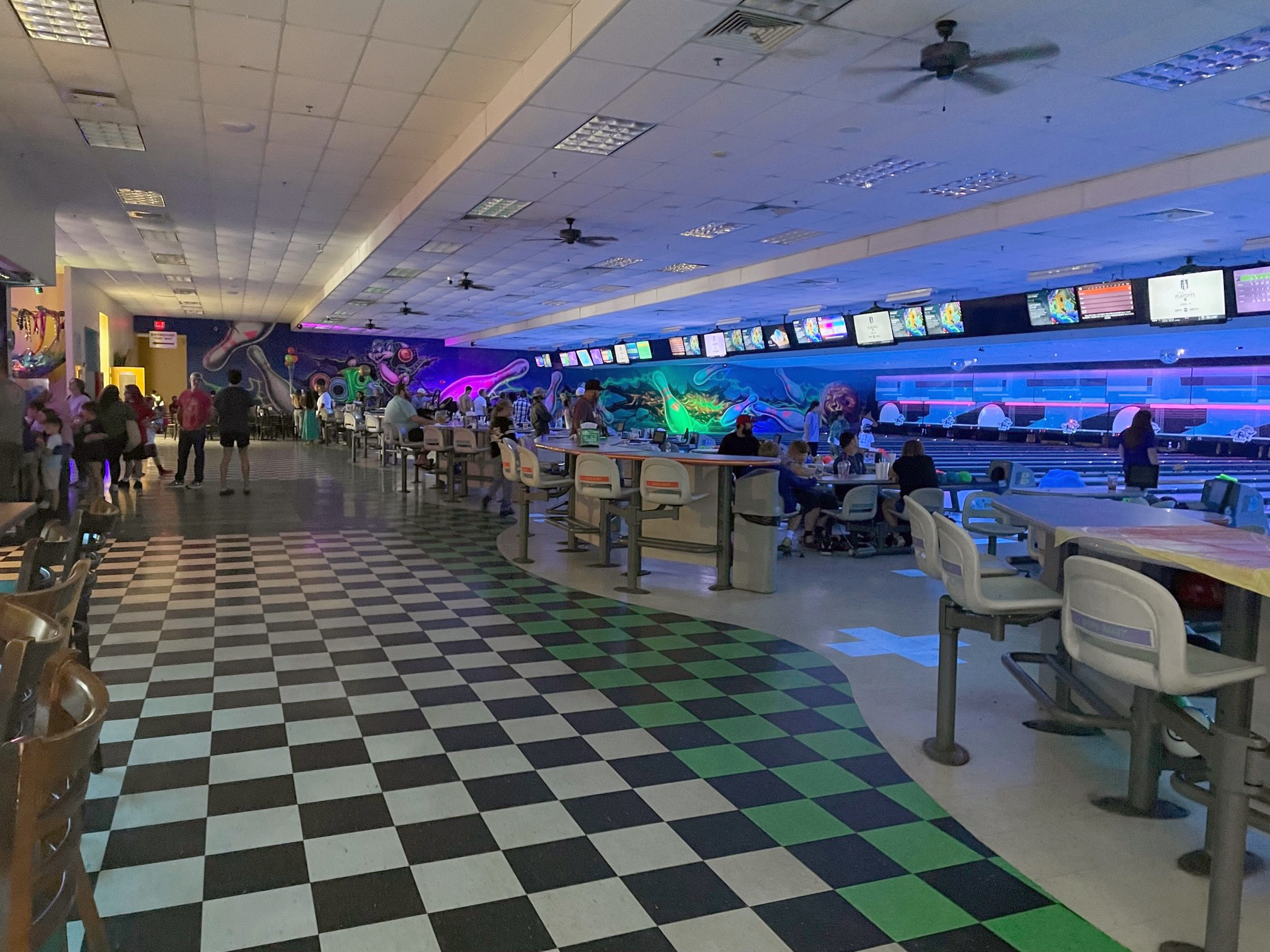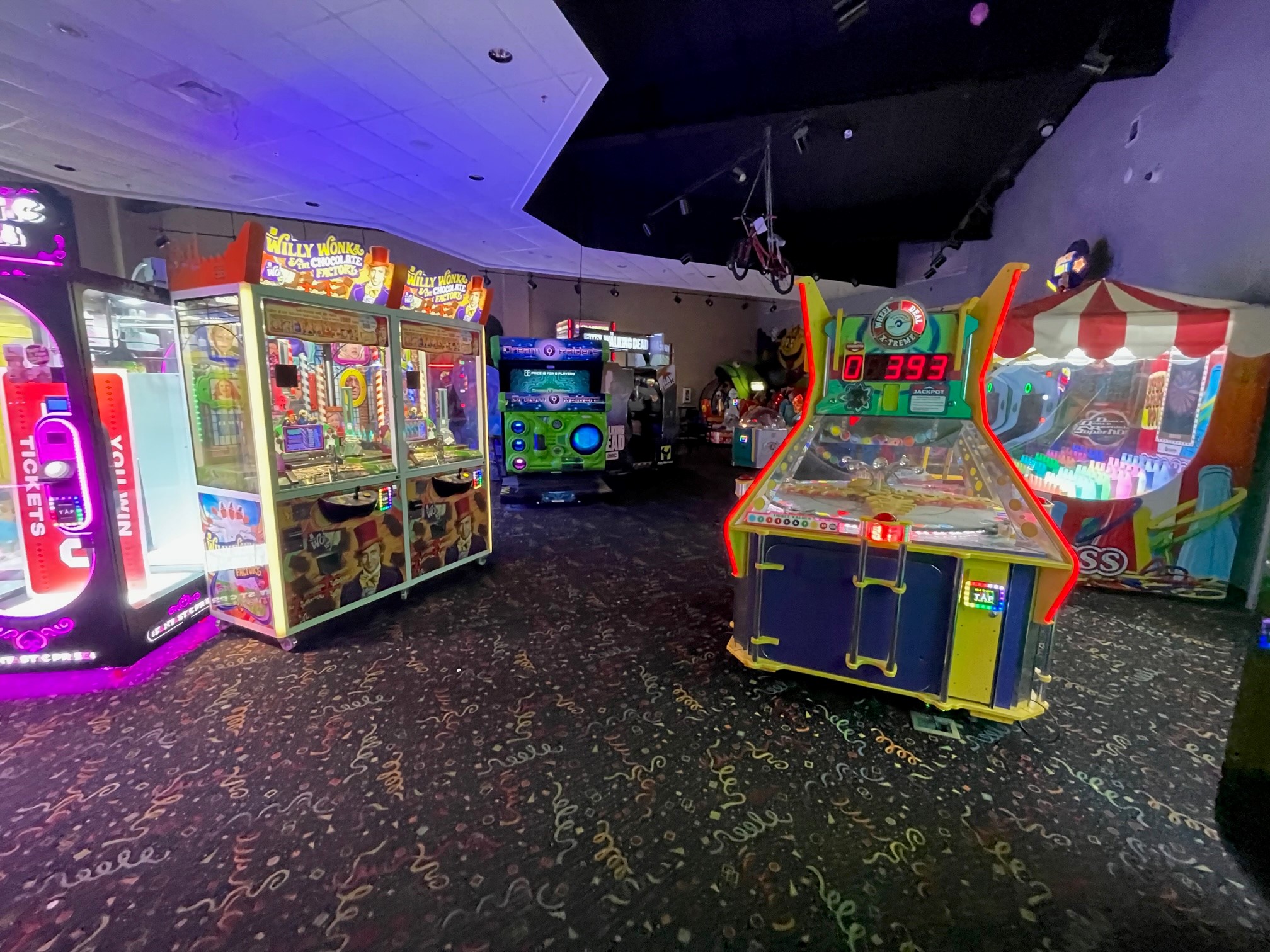 Oops Alley is a large bowling alley in Pace, and is a popular venue for birthday parties. They have several birthday party packages available, including a bowling and arcade package starting at $200 for up to eight guests.
If skating is your child's thing, Dreamland Skate Center is the perfect place to host your child's birthday party. For $359, you get access to a private party room, skating, arcade games and pizza for up to 25 guests. For $600, uou also have the option to rent the skating rink for a private birthday party for two hours for up to 50 guests.
Reach out to us if you have any other ideas of great Pensacola birthday party locations!