<![CDATA[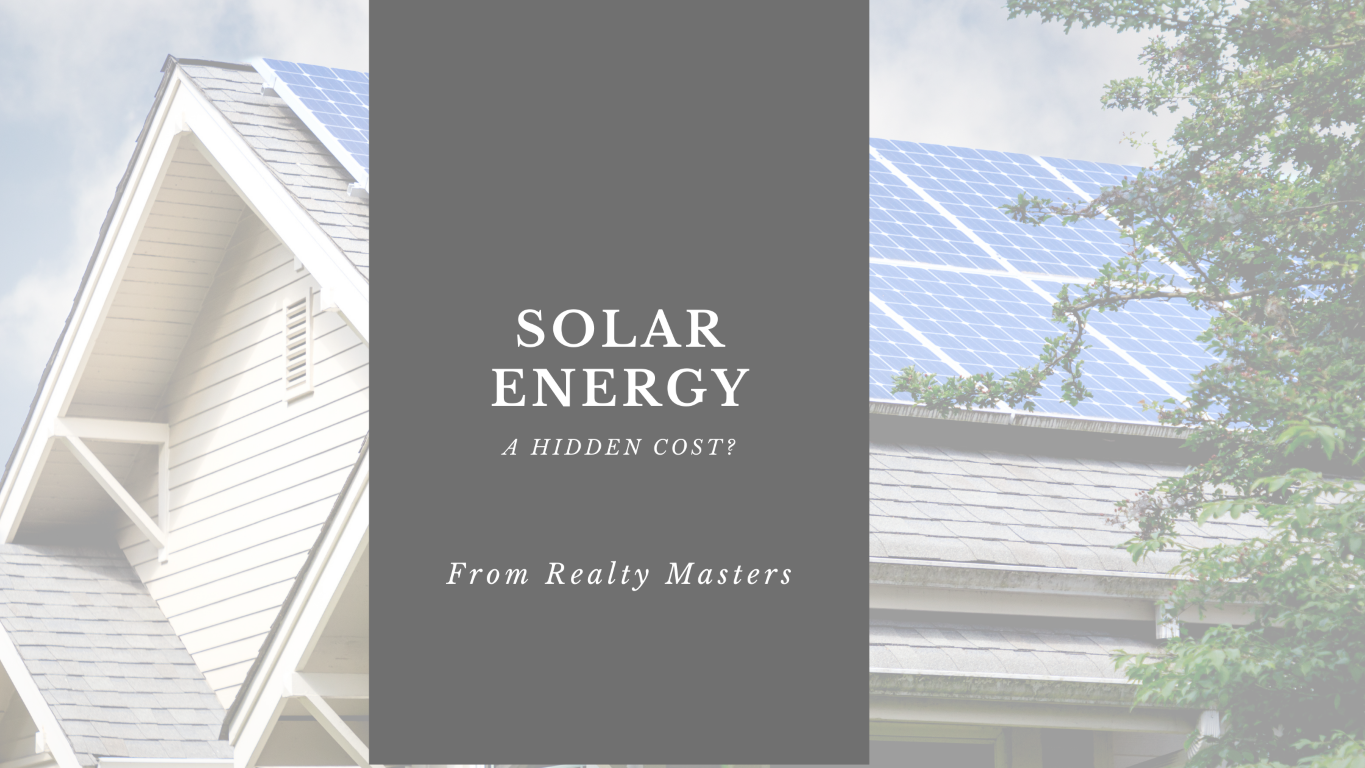 Considerations before Getting Solar Panels in the Pensacola Area
The use of Solar panels becoming more popular as more people are working from home and looking for ways to save money and get tax rebates. As citizens of Earth, we are more concerned than ever about our carbon footprint and the impact we will leave behind on the earth. Since Hurricane Sally, we've seen a lot of new roofs comes on and an explosion in the Solar Energy market in Pensacola. We've heard mixed reviews on the subject and wanted to bring you some perspectives from those in the real estate, insurance, and construction industry to help with your decision of whether or not to invest in solar energy for your Pensacola area home or business.  
There are several types of solar energy systems. For the purpose of this article, we're talking about solar panels placed on the roof.
Benefits of Solar
Obviously, the main benefit of solar panels is to save money on your monthly energy bill. In many cases, the electricity bill can be mostly or significantly eliminated through the use of solar panels.   Keep in mind, if you finance your solar panels, you will be paying a monthly bill regardless, just to finance the solar panels.
There may be certain tax advantages, rebates, and opportunities to sell additional energy to the grid. These vary by location and time, so definitely ask your solar representative about these items.
Solar panels are environmentally friendly and a renewable source of energy. Solar energy helps to reduce gasses and fossil fuels created by traditional power sources.
Google Project Sunroof provides an estimated solar savings from Google Earth Imagery. Check it out here: https://sunroof.withgoogle.com/
The software analyzes the size of your roof available for solar panels and the hours of usable sunlight per year. It's pretty cool, but remember, this is just an estimate based off old google map imagery and not an accurate source.
Hidden Costs of Solar
We are learning that the saving might be offset by higher insurance rates. Some insurance companies will not write policies at all, some will write a policy under certain conditions and some will include them in general policy. It seems a common issue the insurance companies have is the selling back of electricity. Many of the sales representatives for the solar companies use the idea that the company will buy back unused power, however, the insurance companies are saying that changes the home to a business. 
It is also our understanding that the lien placed on the home for the equipment must be paid off prior to or at closing and is not usually transferable to a new homeowner.
Additionally, home appraisers are not assigning any significant value to the solar equipment on your home, even if it's paid off.
We've also spoken to several roofers and they have a negative opinion of solar panels. Unfortunately, the solar panels are attached to roof by nails. This can of course cause roof issues if not installed properly, over time, or in the event of a high wind event. Roofers are not remove solar panels from a roof so the solar company will have to come out to remove the panels in order to have your roof assessed or repaired/replaced. Some contracts include a one-time removal and storage off site while your roof is being repaired (assuming the panels didn't get damaged) Since we are in Florida and highly susceptible to strong tropical winds, we recommend you discuss what happens if the panels are damaged in a storm and what type of warranty is offered on a solar system before purchasing.
Pensacola Solar Companies
If you do decide to go through with solar panels, it can be hard to decide which company to use. We recommend interviewing at least two companies. Here is a list of the top rated Solar Companies in the Pensacola area:
Meraki Solar, LLC   https://merakisolutions.com/
Suncor Solar  https://www.suncorsolar.com/
Compass Solar Energy https://compasssolar.com   
You can request a free quote on many of their websites!