<![CDATA[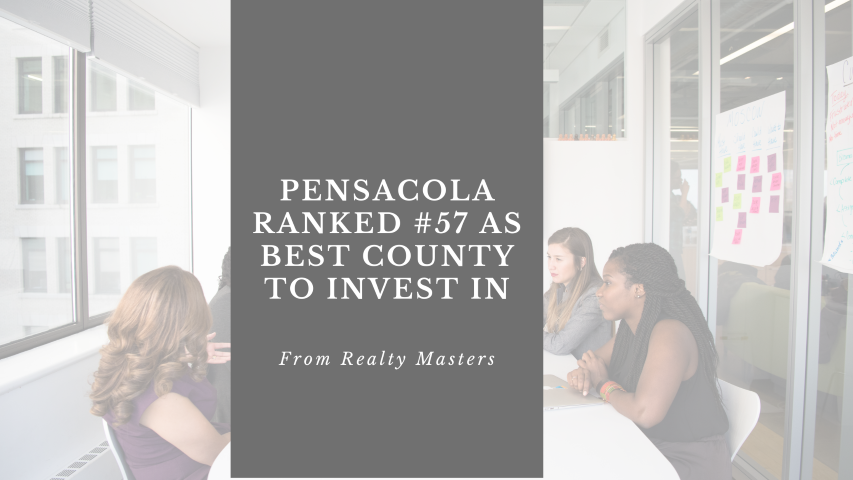 Across the country, low inventory and increasing home prices are causing rentals to be more indemand. The Pensacola Real Estate market, is definitely a Seller and a Landlord's market as of 2018. The supply of quality homes for rent is currently exceeded by the demand.
In a recent study done by attomdata.com, we see that Escambia County is 57 out of 449 best counties to invest in single family rental properties in 2018, according to the analytics. Pensacola ranked the highest among all Northwest Florida Counties. The data reports less than a 5% investment property vacancy rate and an 11.8% 2018 Annual Gross Rental Yield. 
Neighboring Santa Rosa County was ranked 299 out of 449 and Okaloosa County was ranked 219 out of 449. 
Demand for Single Family Rentals
One of the major things shown by this report, is that there is a demand for Pensacola rental property. People simply want to live is this beautiful area! From our trendy downtown areas to our upscale beachfront communities, there is something here for every person and every budget. Pensacola is still ranked as one of the most affordable markets in Pensacola. 
So what are some contributing factors to Pensacola's booming rental market? One of the most influential factors, is the military presence in the area. The next factor would be the large growth in the north side of the county due to new jobs being created at the Navy Federal Credit Union. Additionally, we have two colleges including University of West Florida and Pensacola State College which feed the rental market. Finally, there are the renters who simply appreciate the fact that when something goes wrong, they have property management to turn to.
Investing in Pensacola Real Estate
The article points out that the people benefiting the most from the current economic condition of rental real estate, are the owners who have invested in 6 homes. With the demand for rentals on the rise, rents are increasing in the area. We are seeing low supply and high demand so we must admit that it's tough right now to purchase an income producing property. You need a good realtor to help you find, identify, and act fast on good income producing properties.  
As we are fellow real estate investors ourselves, we want to help you build income producing real estate investments. We are here to come beside new and experienced investors to streamline the process. Our sales team and property management team work together to identify viable properties to purchase and our sales team of qualified Realtors are prepared to walk you through the investment process with honest, reliable advice. 
When you are ready to rent it out, our property management team is ready and willing to assist. So if you are considering investing in the Pensacola area or in Escambia County, give our agents a call!
Click Here for the original article and more data on real estate markets around the state and country. 
originally posted 04-04-2018