<![CDATA[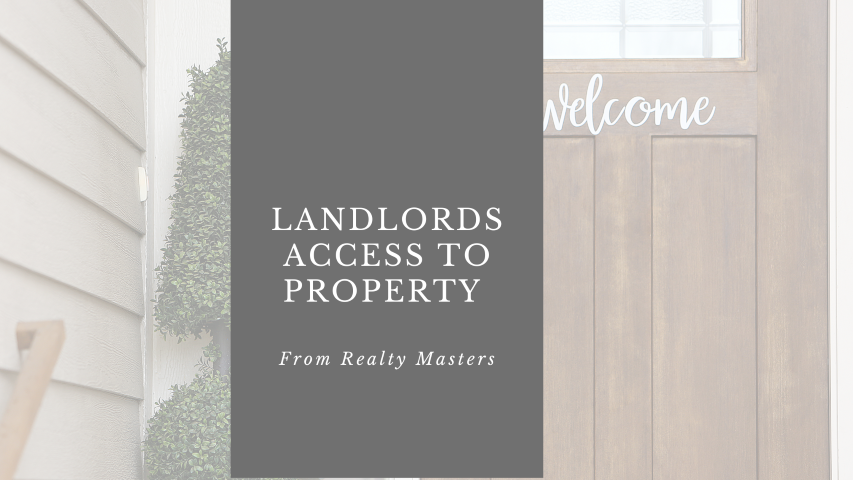 What does Florida Landlord Tenant Law say about owners visiting their properties while the home is tenant occupied?
As a local landlord with or without a professional property manager, you may be required to visit your rental property regularly for inspections, maintenance, and showings. You may also just be in the area and inclined to drive by and check up on your tenants.  Before you do that, make sure you know and understand your state's landlord tenant laws. 
For those Florida landlords who live close by their rental properties, here are the 2016 Florida Landlord and Tenant Statutes to consider.
"83.53 Landlord's access to dwelling unit.—
(1) The tenant shall not unreasonably withhold consent to the landlord to enter the dwelling unit from time to time in order to inspect the premises; make necessary or agreed repairs, decorations, alterations, or improvements; supply agreed services; or exhibit the dwelling unit to prospective or actual purchasers, mortgagees, tenants, workers, or contractors.
(2) The landlord may enter the dwelling unit at any time for the protection or preservation of the premises. The landlord may enter the dwelling unit upon reasonable notice to the tenant and at a reasonable time for the purpose of repair of the premises. "Reasonable notice" for the purpose of repair is notice given at least 12 hours prior to the entry, and reasonable time for the purpose of repair shall be between the hours of 7:30 a.m. and 8:00 p.m. The landlord may enter the dwelling unit when necessary for the further purposes set forth in subsection (1) under any of the following circumstances:
(a) With the consent of the tenant;
(b) In case of emergency;