<![CDATA[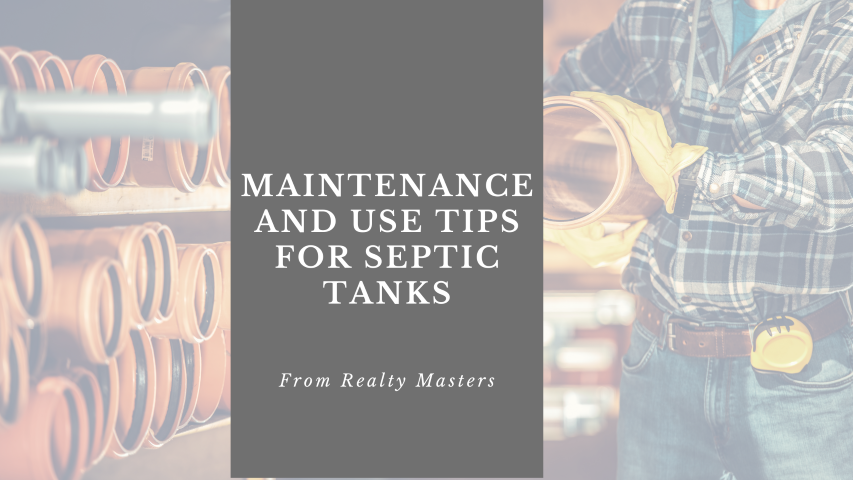 Do you have a septic tank? The easiest way to determine if you have sewer or septic is by looking at your water bill. If you do not pay for sewer, you are likely on a septic tank! Being on a septic tank does save money each month, however, it requires certain care that sewer does not. 
If you have a septic tank, you should be following certain practices to ensure that you are not damaging the tank or drainfield lines. Here are some tips on septic tank systems! 
Be Careful What you Introduce into your Plumbing System
Never flush cat litter, disposable diapers, sanitary napkins, "flushable" baby wipes, dental floss, Qtips, tampons, paper towels, facial tissues, coffee grounds, or cigarette butts and filters. These items will clog your septic tank and cause a sewage back up!
Use Garbage Disposals Wisely
Do not ever put starchy or stringy vegetables such as celery, asparagus, artichokes, lettuce, potato peels, pasta, rice, egg shells or coffee grinds in the garbage disposal.
Do Not Pour Grease Down the Drain
Milk, cooking oils, grease, or anything that is liquid but solidifies into a solid can clog up your septic tank drainfields and pipes. These items should be placed into the trash.
Avoid Hazardous Chemicals
Varnish, paint, paint thinners, motor oils, gasoline and other similar chemicals can ruin your system and are a hazard to groundwater. Dispose of them properly.
Minimize Heavy Duty Cleaners
Overuse of heavy cleaners kills beneficial bacteria in the septic tank, so solids won't break down as well. Try using vinegar as alternative to chemicals when cleaning. 
Use Rid X monthly!
Using a powder, liquid, or gelpac septic tank treatment (like Rid-X or Draino Septic Tank) monthly to reduce your chances of a messy septic tank backup.
Do not Park on the Grass
Your septic tank is located in the yard. Parking on top can damage the tank.
Avoid Excessive Water Use on Rainy Days
On heavier rainy days, please do not wash clothes. As the ground is saturated with water, using excess water during heavy periods of rain fills the tank.
Promptly Report any Plumbing Issues
Dripping faucets and other leaks in the plumbing at your property can cause your tank to overfill. Promptly report any plumbing issues to our office. If you own your home, make sure to address any of these plumbing issues immediately. 
If you Rent, you Can be Charged for Causing a Septic Back Up
Should you disregard these instructions causing your tank to back up, you can be charged for the cost of septic tank pumping. It is expensive! Please be careful and mindful.
originally posted 11-29-2018