<![CDATA[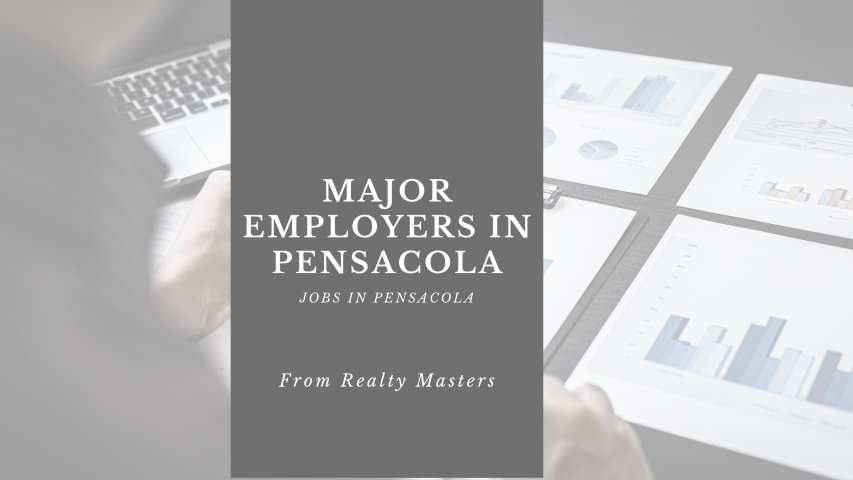 Outside of working in the tourism industry, or pursuing a career with the U.S Military, Pensacola isn't known for its job market. In recent years, however, Pensacola has been the beneficiary of various company expansions. What was once a job market consisting of predominantly government jobs, is now robust with diversity thanks to the influx of diverse job opportunities on offer. 
Here's a brief look at Pensacola's major employers and who's hiring in Pensacola.
Navy Federal
A company that needs no introduction, Navy Federal, has been on a hiring spree due to its Pensacola branch expansions. In fact, their expansion has been so monumental that we had to discuss it in a previous article that you can find here. Thanks to the sheer enormity of the credit union, it's one of those companies that will always have job openings. Employees seem to enjoy working at Navy Federal, for many of the company reviews highlight the positive work culture and the supportive nature of the management staff. If you're looking for an internship, entry-level position, mid-level position or a senior-level position in Pensacola. You can begin your search for Navy Federal jobs here. 
The University of West Florida
Another Pensacola mainstay that needs no introduction, UWF, employs a vast number of people at both it's Pensacola campus and its Fort Walton Beach campus. Much like Navy Federal, the sheer size of the university means that there are always positions in need of filling, and the diverse nature of UWF allows for an abundance of careers in various fields. From accounting and finance positions to positions in the medical and nursing fields, UWF is a great choice for those seeking a professional career. If you're interested in working in a college setting, or you're looking for career options in a specific field, feel free to go here to browse the current openings at UWF.
Baptist Health Care
Baptist Health Care is a well-established, community-owned, not-for-profit healthcare organization, based in the 32501 area, that focuses on improving the quality of life for those who reside in Northwest Florida. The organization is one of the largest employers in Pensacola; furthermore, the diversity of the staff at Baptist Healthcare is unparalleled, for the company staff is predominantly female with over ⅓ of the company consisting of ethnic minorities. Baptist is the perfect choice for those looking to begin a career in the medical field, or those who are looking to continue his or her career in the medical field. There are an over abundance of other job openings at Baptist Healthcare related to engineering, business, and finance that are in need of filling. For the readers who are interested in a fulfilling career with Baptist Healthcare, you can begin your search here.
While we covered three of the major employers based in Pensacola, Florida, there are many other companies constantly looking to fill open positions. You can browse the job market by using reliable job hunting sites such as Indeed, LinkedIn, and company websites. Indeed and LinkedIn are good time investments for job hunters, for an updated resume will keep you relevant for years to come. 
By using these online resources it's easier than ever to find work, and if your job search brings you to the Pensacola area and you are in need of a home to rent or real estate to buy, give our friendly agents a call at (850) 473-3983 or visit our website at www.PensacolaRealtyMasters.com