<![CDATA[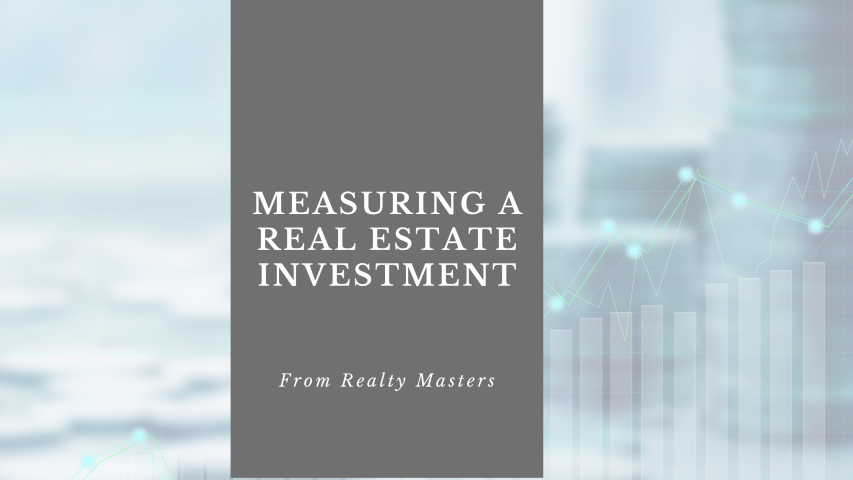 With any measurement based on a future predictions or hypotheticals, we know that many parameters, and events can change the results,but that shouldn't stop us from doing our due diligence on the front end of investment properties.
Let's take a look at the kinds of properties I focus on, which are single family homes that are easy to finance with 20% down for investors.
Below is an example of a home purchased for $100,000 with a $20,000 down payment and an $80,000 mortgage at 5% interest.  I used a 2% property appreciation rate and 2% annual increase for rents and expenses, and a 10 year holding period.
Annual Rental Income:  $1000 per month rents less 2% vacancy = $980 * 12 = $11,760 per year. 
Basic view:  Invested $20,000 (down payment) for 10 years and then cashed out.
See the chart that shows the growth. (Chart is courtesy of Chris Bird with CRS and came from his investment analysis course which I attended).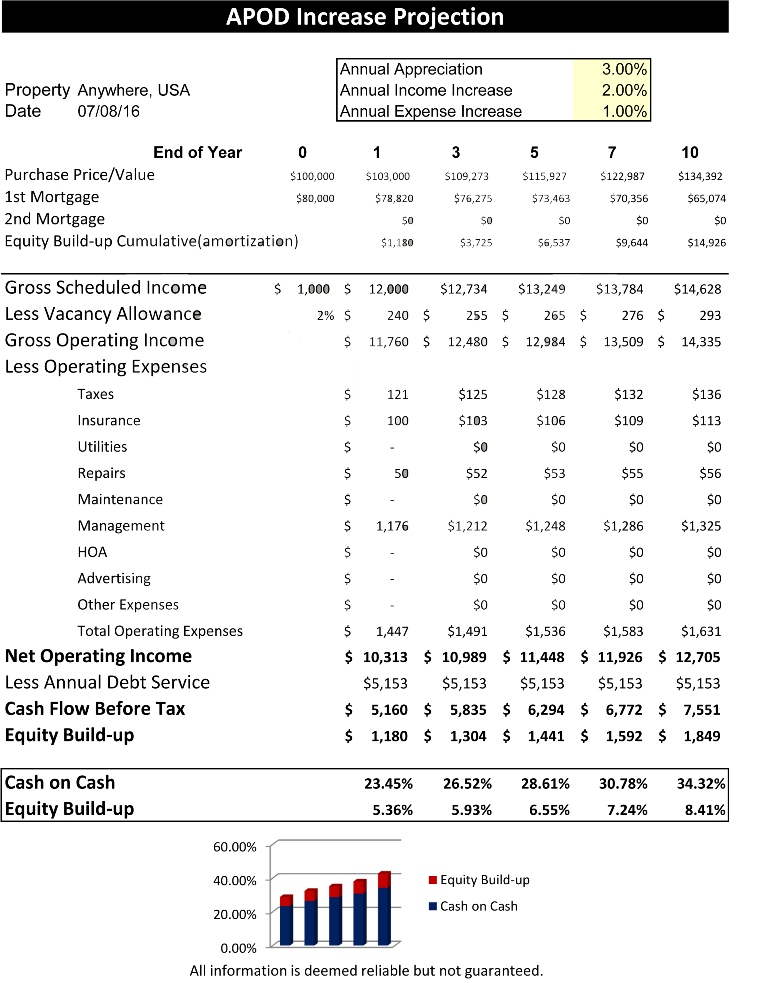 Feel free to utilize this formula and information when analyzing your own real estate investments. Reach out if you have any questions about analyzing real estate investments in the Pensacola area.