This is our favorite time of year in Pensacola! Are you looking for Pensacola corn mazes, haunted houses, trunk or treats and other Pensacola 2023 fall events? We've got a huge list of them here. Enjoy!
Corn Mazes and Pumpkin Pickin'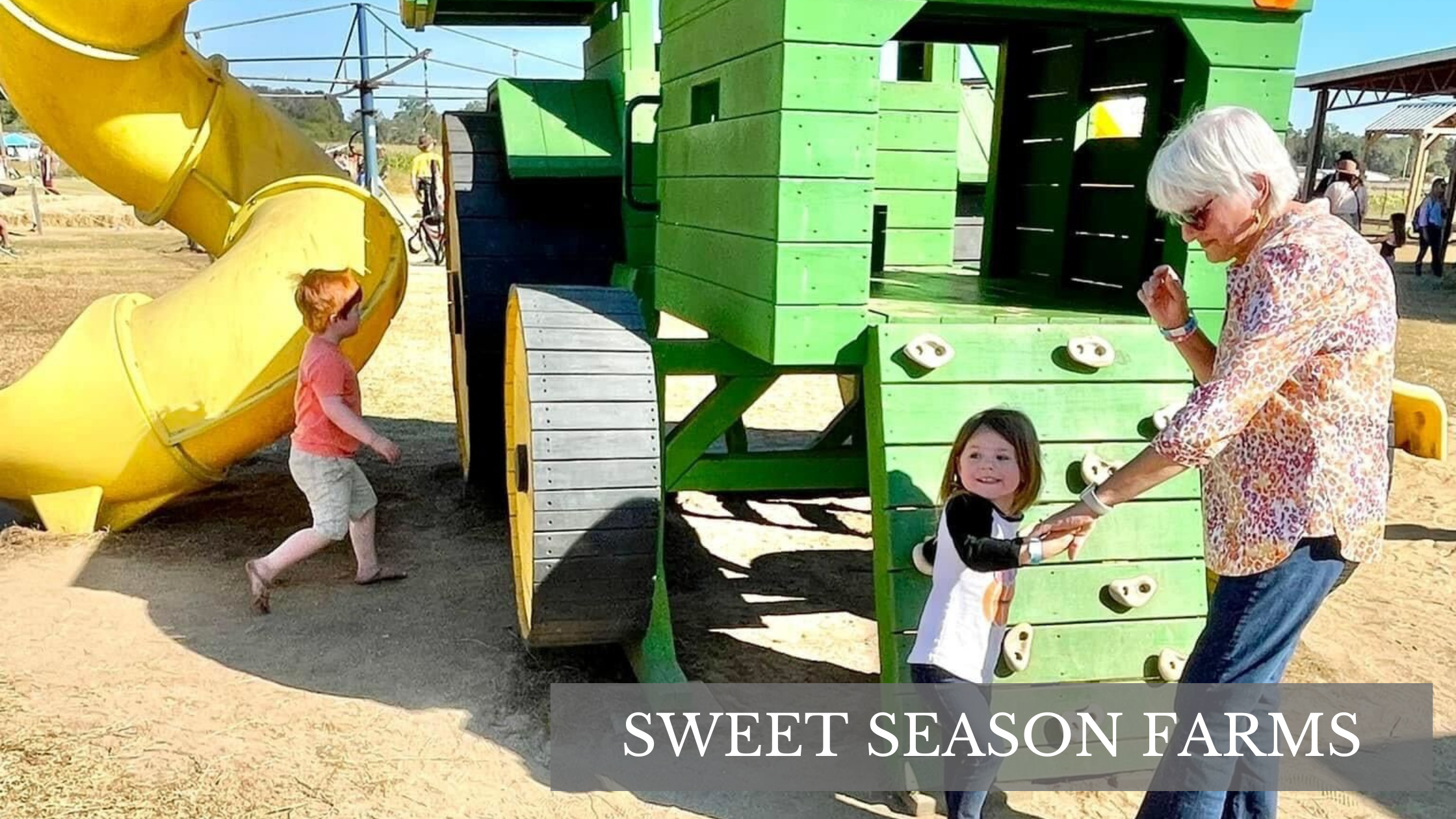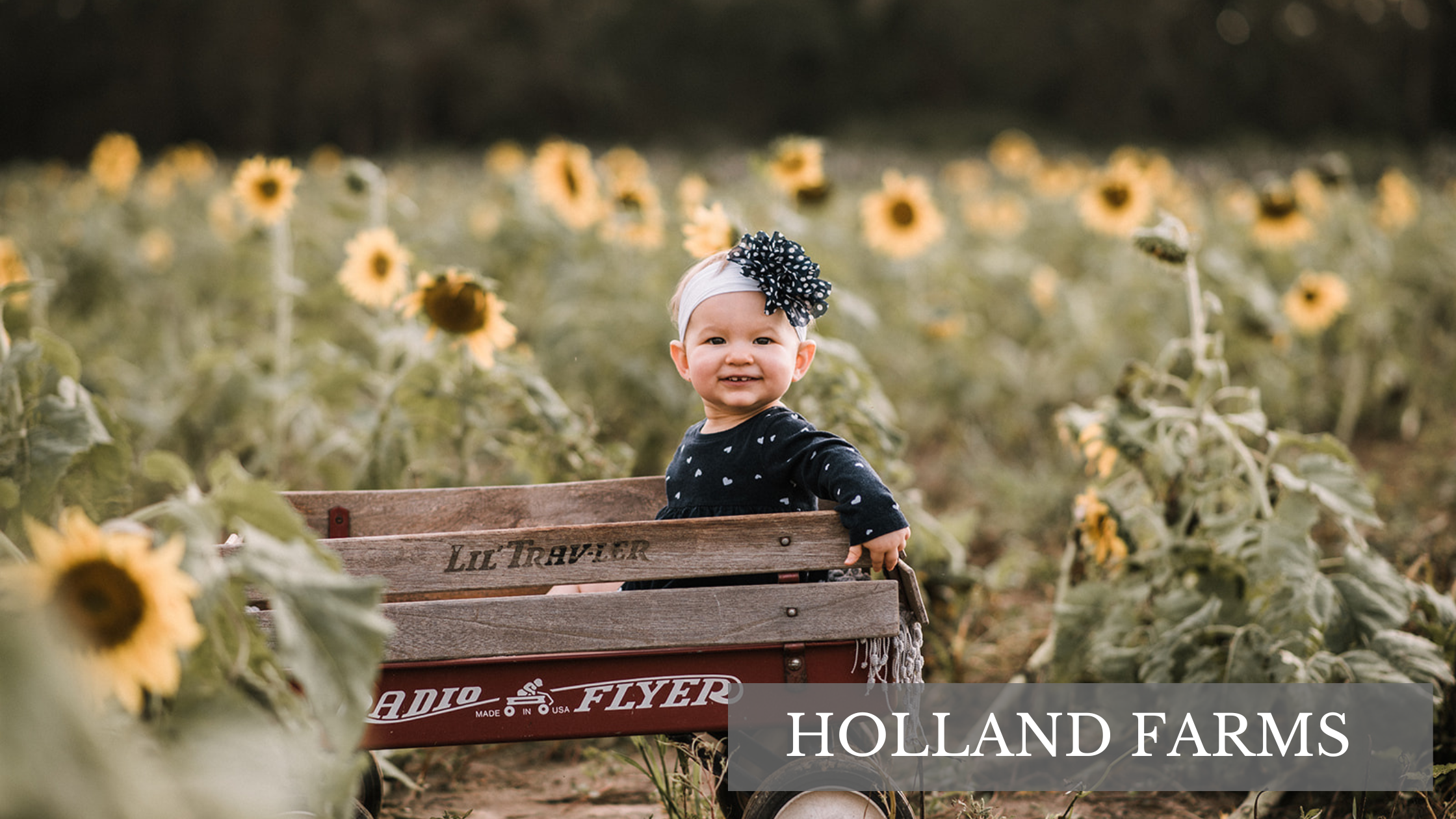 Holland Farms - Holland Farms in Milton is open from September 23rd through November 4th. They're open daily from 8-6. Main attractions include a pumpkin patch, corn maze, and sunflower field but there's plenty of fun for kids of all ages including a zip line, petting zoo, pony rides, and plenty of other kid-friendly activities.
Sweet Seasons Farm - Open Saturdays from 9-5 and Sundays from 11-5 September 30th through November 5th, Sweet Seasons Farm in Milton is a local family favorite. They're also open Friday night from 6-10 on October 20th and 27th for a Reba McEntire corn maze this year! With a pumpkin patch, corn maze, and hay ride as the main attractions, there are many other activities that cater to younger children.
Nixon Farm's Corn Maze - Nixon's Farm Corn Maze located in Baker, northeast of Milton, is more convenient for our friends in Crestview and Fort Walton Beach. Open Saturday from 10-6 and Sunday from 12-6 every weekend from September 23rd through October 29th, you'll love their corn maze, pumpkin patch, sunflower fields, and games for children.
Haunted Adventures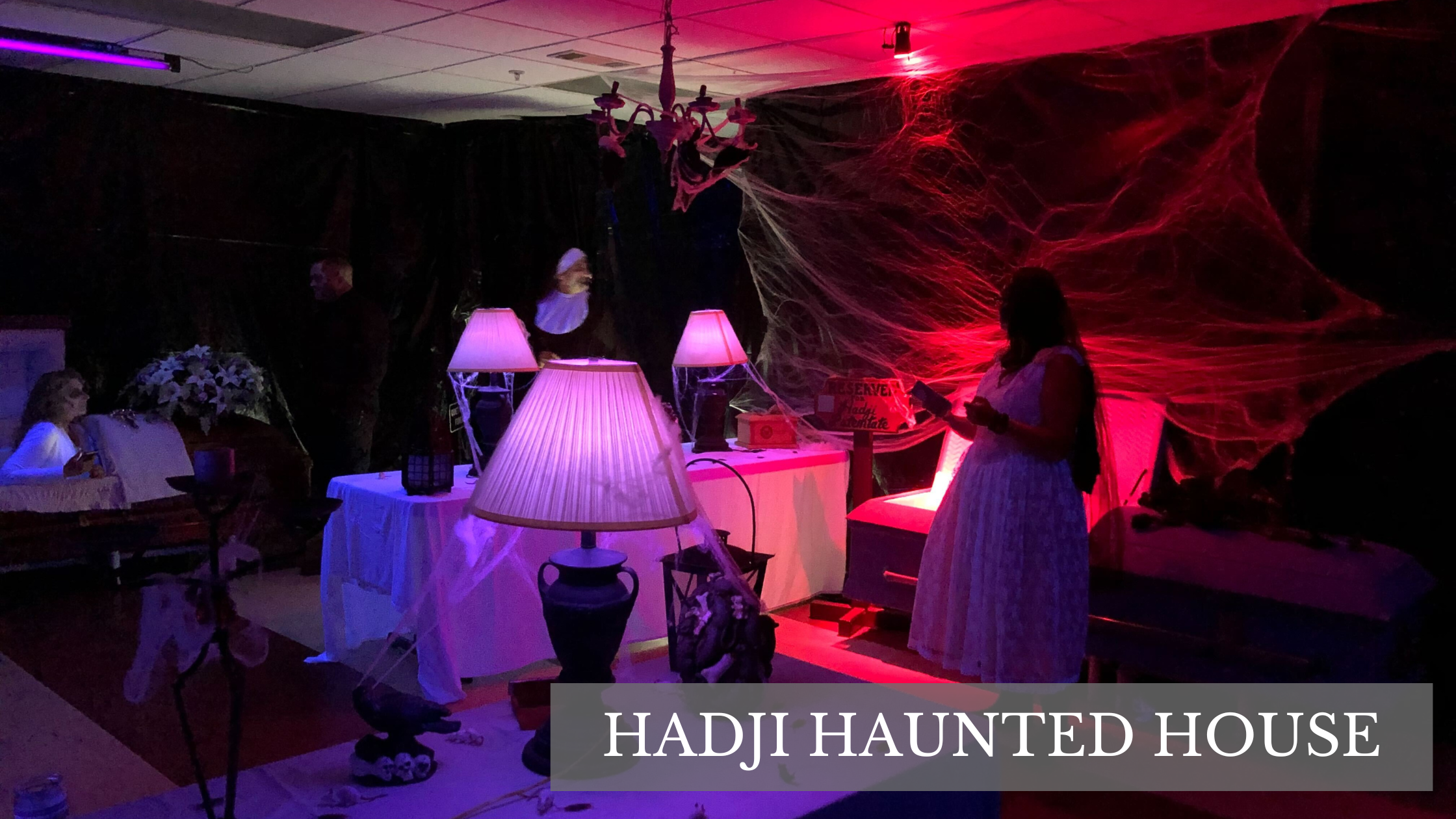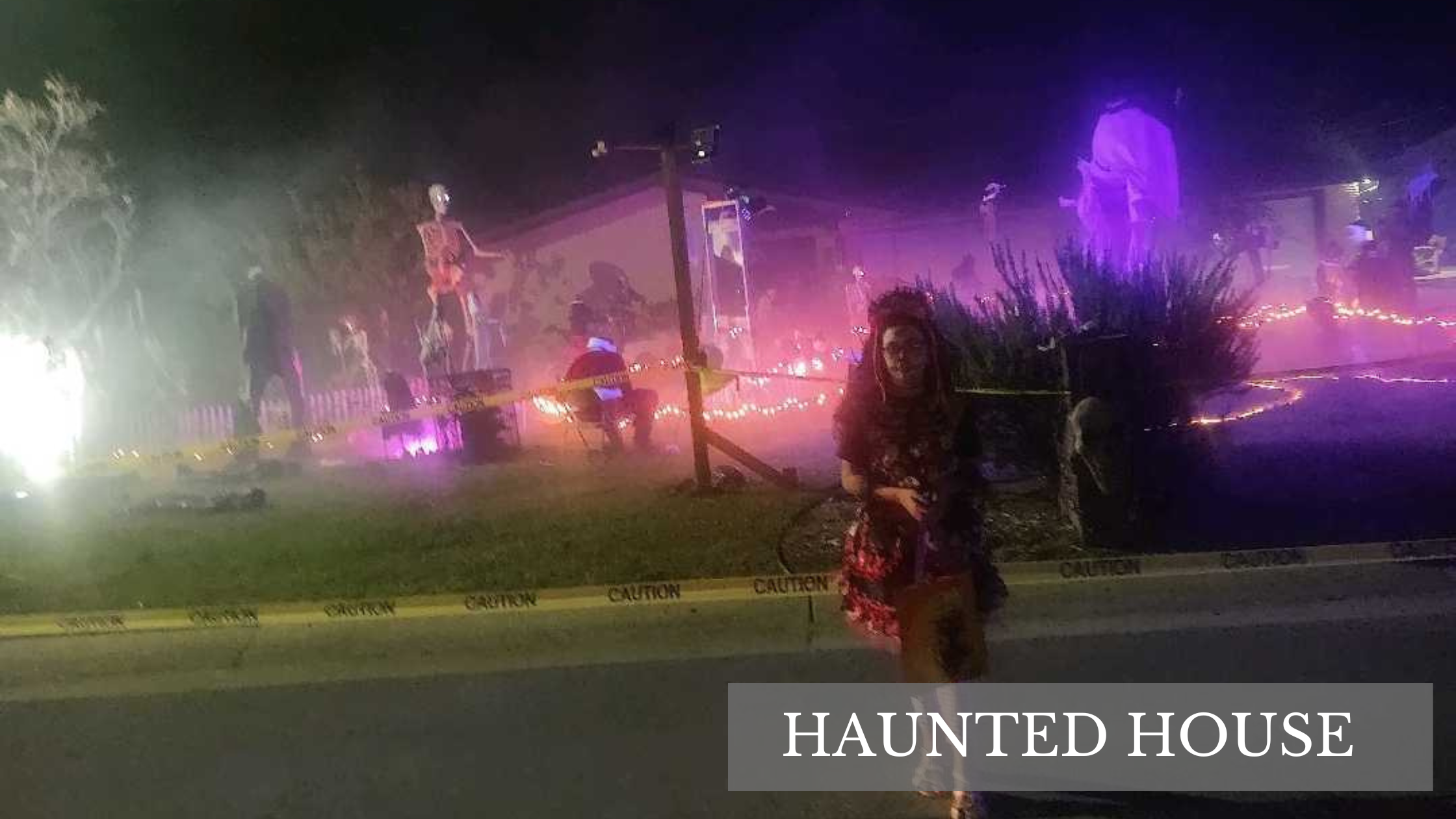 Hadji Haunted House - Located in the Hadji Shrine off 9 Mile Rd. in Northwest Pensacola, the Hadji Haunted House is an indoor haunted house that benefits the Hadji Shriners and Pensacola Breast Cancer Association. Most of the actors are volunteers! Fun fact, Christine, one of our brokers, was an actor one year and lost her voice for a whole week because of it. They're open October 13, 14, 20, 21, 27, 28, and on Halloween.
Creepy Hallow Woods - Creepy Hallow Woods is open from September 28th through October 26th this year. This haunted attraction takes place in the woods in Jay and offers both a kid-friendly haunted tour on Thursday nights from 7-10 and an adult haunted attraction on Friday and Saturday nights from 7-12. You'll also find live music and food trucks! It's a spooky good time and worth the drive to Jay. Better yet, they're known to donate a portion of the proceeds to Santa Rosa Kids House!
Wentz Brothers' Festival of Fear - Located in Mary Esther in Santa Rosa Mall', the Wentz Brothers' Festival of Fear features three indoor haunted houses. Open on select nights September 15th through November 4th, Wentz Brothers' Festival of Fear also has two haunted escape rooms, food, drinks, special events, and more.
The Dark Woods Haunted Forest- Located in Robertsdale, AL, a short drive from the Beulah and Cantonment areas of Pensacola, the Dark Woods is a haunted forest. Their opening night is September 23rd and they're open every Friday and Saturday night through October from 7-12 and Sunday nights from 7-10:30. The Dark Woods is an event for adults and older kids. A portion of the proceeds benefit local firefighters.
Nightmare Chambers- Located at OWA in Foley, Alabama, and convenient for those in West Pensacola, Nightmare Chambers "The Invasion" is an alien-themed haunted attraction being held on select Friday- Sunday nights beginning September 29th.
The Purgatorium Haunted Attraction- Located in West Pensacola on Jackson Street, the Purgatorium is an indoor haunted house that will be open this year on October 13, 14, 20, 21, 27, and 28, and on Halloween from 7 to midnight. This haunted house is on 2 acres and is fun for the whole family.
The Scare Spot- Located in West Pensacola off Michigan Ave, the Scare Spot is a smaller haunted house that will be open from October 27th through the 31st.
Auburn Trail- The Haunting of the Colleges- Located in Gulf Breeze is a smaller, neighborhood haunted experience held the week of Halloween. Check their Facebook for more details!
Fear Forest of Navarre- Hosted by the Community of Christ Church in Navarre, the Fear Forest is a truly family friendly haunted adventure being held on October 20th & 21st from 7-10. They have a haunted trail and Nerf zombie course.
Downtown Milton Ghost Walk- The Santa Rosa Historical Society hosts an Annual ghost walk in Downtown Milton, typically held at the Imogene Theatre the weekend before Halloween. Check their Facebook for details.
Haunted Tours in Downtown Pensacola- A different kind of haunted adventure is one hosted by UWF Historic Trust in Downtown Pensacola in October. Our office has taken this walking tour several times before and we enjoyed it. Absent the haunted actors in masks and screaming, you'll enjoy a walking or trolley tour through historic Downtown Pensacola to hear ghost stories from Pensacola's past on October 13, 14, 21, 27, and 28th. Try the adults only adults-only Redlight Tour for some spooky, interesting history.
Ghost Hunt at Pensacola Lighthouse - Although this is not the only time of year Ghost Hunts are held at The Pensacola Lighthouse, October is a great time to book a night ghost hunt at the Lighthouse. Tours are scheduled for October 7 and 21 this year. The Pensacola Lighthouse is known to be one of the most haunted in the US and has been visited by several legitimate ghost hunters.
Family Friendly
Breeze-O Ween Market - Held October 13th from 5-8 pm in Gulf Breeze Proper, the City of Gulf Breeze is hosting its first annual Halloween Market with live music, food, vendors, pumpkin carving, trick-or-treating, and a costume contest.
Beach-O-Ween - Held on Pensacola Beach, Beach-O-Ween will take place this year on October 20th from 4-8. Bring the kids trick-or-treating on the Pensacola Beach Boardwalk. Complete with games, a bounce house, face painting, and more, this is an event your whole family will enjoy.
Batty Fang-Tastic Halloween - Held in Navarre on October 21st from 3-7 pm, join the Emerald Coast Wildlife Refuge for a Halloween celebration! You'll find kid-friendly Halloween activities like a "haunted" trail, pumpkin patch, trick-or-treating with animals, and more!
Boo at the Zoo - Boo at the Zoo is one of the most popular, family-friendly Halloween activities. Held October 14, 15, 21, 22, 28, and 29th from 10-5, Boo at the Zoo is the perfect kid-friendly Halloween activity. Dress the kids in costume and enjoy trick-or-treating at the Gulf Breeze Zoo along with other festivities.
Halloween at OWA- Bring your whole family (and your pets!) to enjoy Halloween at OWA in Foley, Alabama. There are several family-friendly events every weekend beginning October 14th including kids activities, drive-in movies, a hay maze, a pet costume contest, and trick-or-treating.
Hauncert- The Pensacola Children's Chorus is hosting a Halloween musical concert perfect for all ages with tickets as low as $15 on October 28th at the Saenger Theatre in Downtown Pensacola.
First City Art Center Pumpkin Patch- First City Art Center is hosting their annual fundraiser, the 17th Annual Pumpkin Patch, on October 6th and 7th. Enjoy live music, food, drinks, art, and score a glass or ceramic handcrafted pumpkin!
Food and Drinks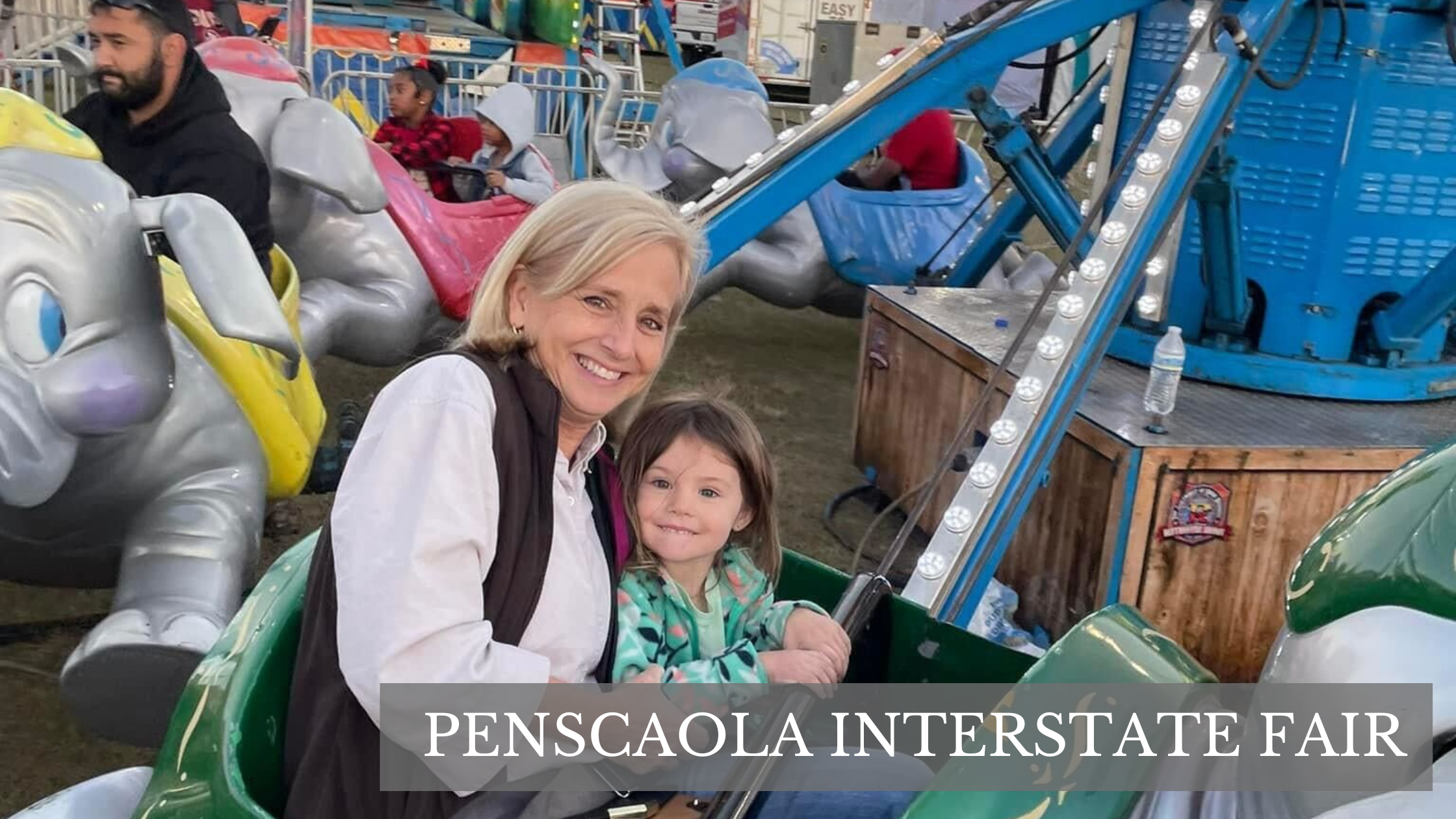 Pensacola Interstate Fair - The Fair is in town from October 19th through 29th. Enjoy a crisp fall evening with carnival rides, games, music, fair food (I'm dreaming of a good caramel apple), and more at the Pensacola Interstate Fair.
Pensacola Para Convention- September 23-24, 2023 from 10 AM to 6 PM at the Pensacola Interstate Fair Expo Hall. Explore all the Paranormal, Horror, and Metaphysical at this year's convention.
Great Gulf Coast Arts Festival- November 3-5, 2023 located in Seville Square, in downtown Pensacola, FL. Live music, Heritage Arts, food and drinks, children's activities, and much more.
Pensacola Beach Art/Wine Festival- November 12th from 11-4 PM with a wine tasting from 1-4 PM located at the Pensacola Beach Boardwalk. The Festival is free to the public however, to participate in the wine tasting you must purchase tickets.
Beulah Craft and Sausage Festival- Located at 5805 Beulah Church Rd. This event will go from 9 AM to 3 PM on Saturday, November 4th. There are 60+ vendors signed up already with more to come. Great event for the whole family.
Blackwater Food Truck Festival- Located at Jernigan's Landing at 5158 Willing St. Milton, FL from 11 AM to 6 PM on October 21st, you'll find food Trucks, live entertainment, and a bounce house.
Coastal AL Food Truck and Craft Beer Festival – Held in Gulf Shores November 11th and 12th, it's free to get into the festival but you must purchase tickets for the beer garden.
Pensacola Greek Festival- This is the 63rd annual Greek Festival! Located at the Greek Orthodox Church 1720 W. Garden St. Pensacola, FL, dates for 2023 are November 3rd through 5th.
Seville Quarter Halloween Party – Held on Halloween, this adult only party is for those that want to dress up for the costume contest and dance the night away.
Trick or Treating Events
Jeepers Creepers Trunk or Treat Night- Hosted by Pensacola Jeeps, come trunk or treat on Wednesday, October 25th from 6-8pm at Academy Sports & Outdoors.
Scenic Heights Trunk of Treat- Held at Belvedere Park by Scenic Heights Neighborhood Association on Saturday, October 21st from 4-6.
Gull Point Trunk or Treat & Haunted Hallway- Held at the Gull Point Resource Center off Creighton Rd. on Friday, October 27th from 4:30- 6:30.
Trunk or Treat at Haunted House of Triad- A haunted house, games, and trunk or treating hosted by House of Triad Salon & Spa on Saturday, October 28th from 12-5.
The Market of Pace Fall Festival & Car Show Trunk or Treat- Hosted by Woodbine Baptist Church in Pace on Saturday, October 28th from 9-1.
Trunk or Treat- Hosted by Devotion Church at Bayview Senior Center in East Hill on Sunday, October 29th from 12-2. Come early for a devotional service at 10 am. No scary costumes requested.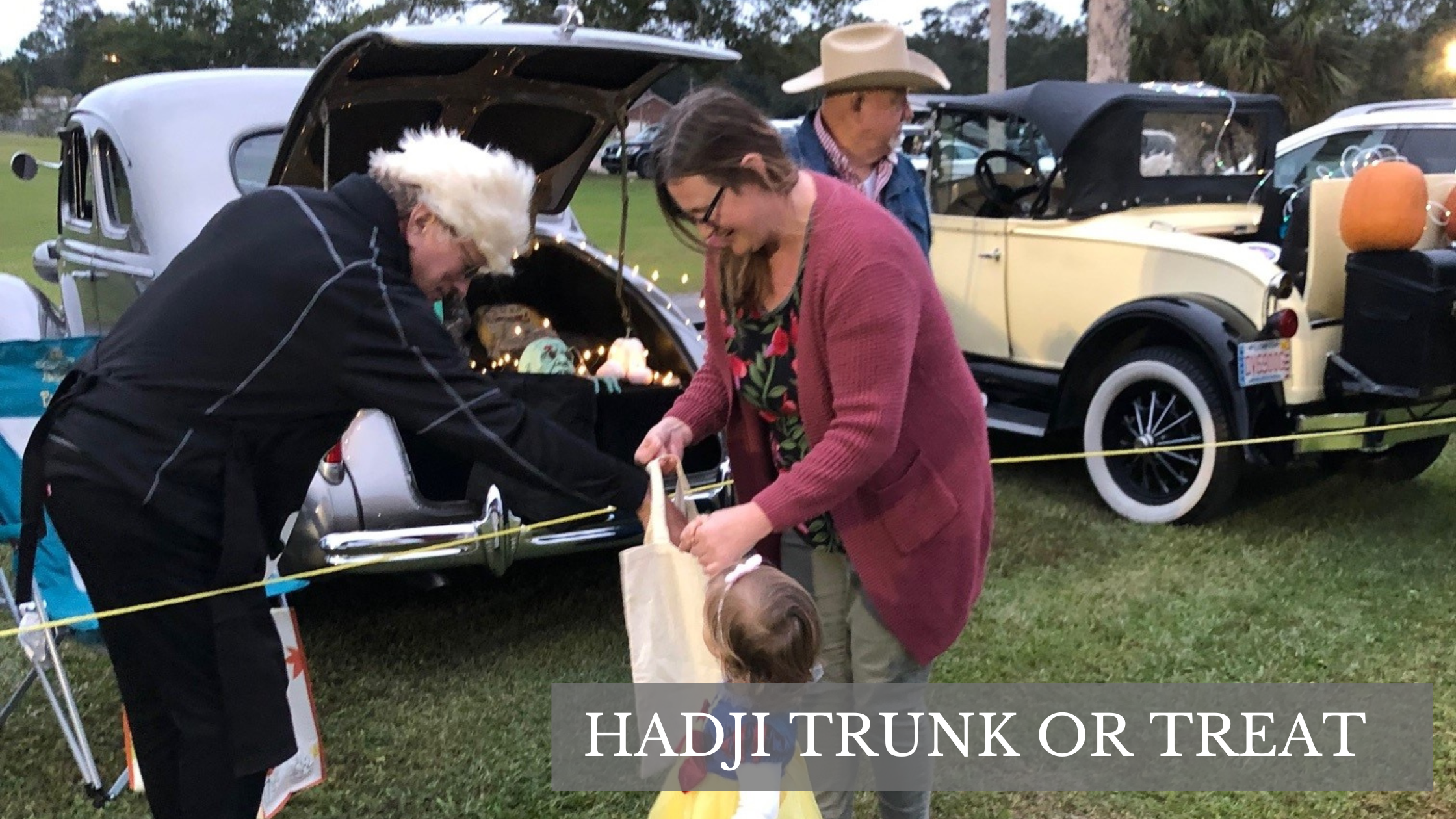 Trunk or Treat at the Hadji Haunted House- Held off 9 Mile Rd. at the Hadji Shrine on Sunday, October 29th from 2-4.
Trunk or Treat at Scenic Hills Church- Annual trunk or treat held on Sunday, October 29th from 5-7 pm at Scenic Hills Church off 9 Mile Rd.
Trunk or Treat- Hosted by American Valor Realty in Pace on Sunday, October 29th from 4-6.