When's the last time you saw a performance at one of our local theaters? We urge you to get out and enjoy yourself with local entertainment. Here are some of Pensacola's local performing arts groups and venues where you can watch quality fine arts entertainment in Pensacola.
Ballet Pensacola
Ballet Pensacola Company hosts four major productions yearly including an annual production of The Nutcracker each December. They also perform at schools, festivals, and other special events in the community. Be on the look out for Dracula in October, 2023 and Sleeping Beauty in May 2024. The Ballet Pensacola Academy teaches dance to students ages 3-18 through a number of different courses and dance styles. They also host summer camp programs for children of all ages. Read more about their academy, how to sponsor, and view their upcoming performances here: https://www.balletpensacola.org
Pensacola Opera
Pensacola Opera opened in 1983 and is celebrating its 40th year of providing quality opera performances in our community. The Pensacola Opera typically has two large performances a year. We've already missed them for 2023 but they are already preparing for Lucia di Lammermoor for January 2024 and Die Fledermaus in March 2024. But don't worry if you're reading this article after that, as part of their mission is to provide culture in our community along with education and opera events for all ages. They do this through a variety of community programs and events year round, as well as a summer Opera Camp for children ages 8-13. Each year, Pensacola Opera visits local elementary, middle, and high schools to give performances and help students learn about the opera. They also host a musical story time at local Pensacola libraries. Browse upcoming events and learn more about how you and your family can immerse with the Pensacola Opera on their website here: https://pensacolaopera.com/
Pensacola Symphony Orchestra
Originally named the Pensacola Philharmonic Orchestra, The Greater Pensacola Symphony Orchestra has been thriving in our community for nearly 100 years. With a variety of musical performances and educational opportunities for children, the Pensacola Symphony Orchestra's mission is to "provide the Pensacola community with transformative musical experiences through performances with world-renowned artists." With performances like Beethoven and Blue Jeans and Cirque Spectacular, they provide an excellent experience. The PSO also hosts free concerts including events like Symphony at the Park at Museum Plaza in downtown Pensacola. They partner with local schools and healthcare organizations like Nemours and Studer Family Children's Hospital to bring orchestra performances to our community members of all ages. The Pensacola Symphony Orchestra is a nonprofit organization that partners with local organizations and relies on donations from the community to operate. Read more and view their event calendar here: https://pensacolasymphony.com/
Pensacola Children's Chorus
The PSO also helped form the Pensacola Children's Chorus but the Pensacola Children's Chorus is now a separate organization that provides unique musical experiences, including a choir and summer camp for children. View their website and event calendar here: https://www.pensacolasings.org/
Pensacola Theaters and Venues for live entertainment
Pensacola Little Theatre - The Center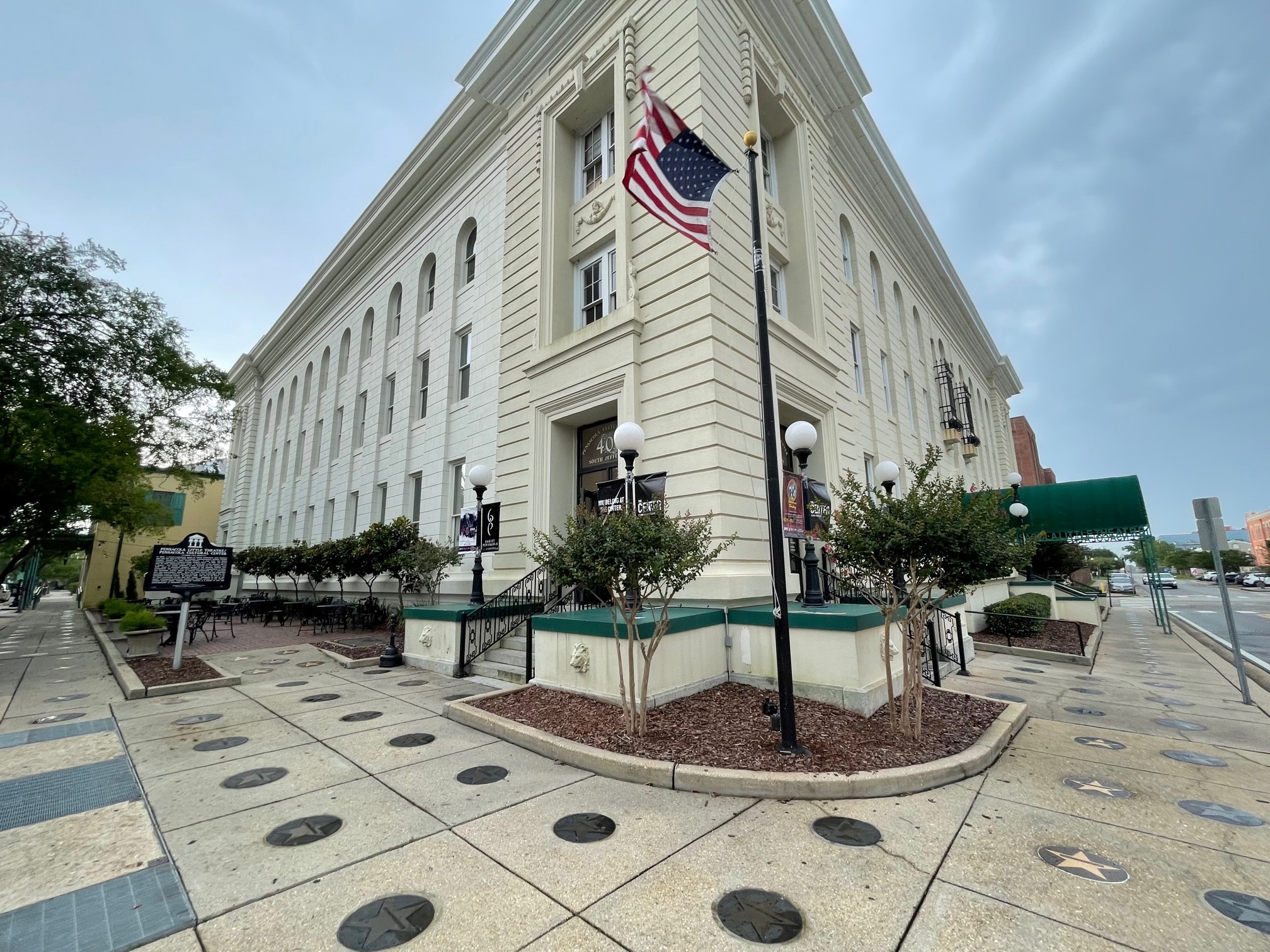 Known historically as the Pensacola Little Theatre, the Clark Family Cultural Center is being rebranded as 'The Center' and currently undergoing extensive renovations. More than just a venue, the PLT is a local theater organization that produces local performances including musicals, plays, and comedies. They host a variety of educational opportunities for children and adults alike including classes, workshops, and summer camps like The Improv Academy. If you're interested in Pensacola acting classes or acting in a local play, these are the people to reach out to. In addition to acting classes for all ages, The Center hosts a variety of events and performances throughout the year, both produced by The Center and other local performing arts organizations including Ballet Pensacola. We've been to several of their Improvable Cause comedy shows as a group and have loved them all. Their next large performance is The Addams Family in April. Check their website for volunteer and education opportunities or check the event calendar for upcoming events at https://www.pensacolalittletheatre.com/
Pensacola Saenger Theatre
The Pensacola Saenger Theatre is the premier venue for performing arts and entertainment in Pensacola. It has been a staple in Pensacola entertainment since 1925. Located in the heart of downtown Pensacola on Palafox Street, the building has an extensive history. It has served as a theater for traveling shows, Broadway plays, and as a movie theater for some time. It has undergone many renovations over the years but has maintained its classic Spanish architecture. The Saenger Theatre boasts over 1,600 seats with tiered seating on two levels. The Saenger is home to all performances from Pensacola Symphony Orchestra, Broadway in Pensacola, Pensacola Children's Chorus, Pensacola Opera Company, and Ballet Pensacola, among others.
With 3,000 square feet of meeting space, you can also book or host an event here. It's currently owned by the City of Pensacola but operated in conjunction with the non-profit The Friends of the Saenger. The Saenger also both has sponsorship and volunteer opportunities. Learn more and view their event calendar at https://www.pensacolasaenger.com/