<![CDATA[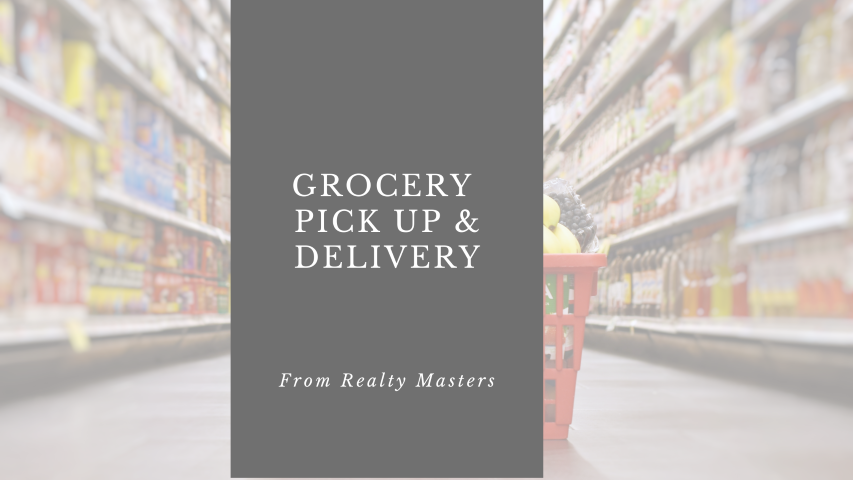 Online grocery shopping is hotter than ever right now.  There are so many options out there it's hard to pick a favorite.  Walmart, Publix & Target are some that are available to us here in Northwest Florida.  Online shopping makes it easy to get your groceries and still be able to adhere to the CDC social distancing guidelines. If you're ready to start your Pensacola grocery pick up or delivery, this article is for you.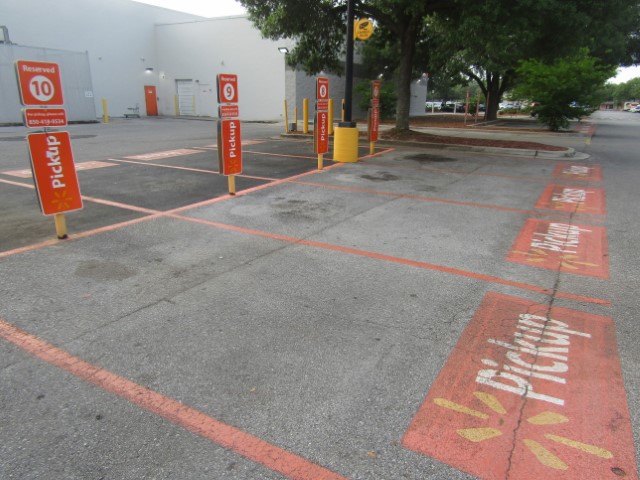 Walmart Grocery:  The Walmart App allows you to choose a time slot for pick up.  There is a $30 minimum to reserve your time slot, but once your spot is reserved, you can add or remove items up until 1:45 am on the day of pick up.  You have 3 hours after picking  your time slot to complete your check out before they release your reservation.  Sometimes the 9 Mile Rd Market has same day pick up spots available! 
While it's been more difficult as of late to find a pick up spot for Walmart, if you time it just right, you'll find a time slot and be able to place your order online and pick it up from the store, have it loaded into your car and you'll be on your way.  The app will alert you about 15 minutes before your pick up time to let you know it's ready.  Once you arrive at the store and pick a parking spot, you'll enter that into the app and a Walmart associate will be out shortly with your order.  Walmart usually requires a little bit longer of a wait, but they are able to fulfill a much larger array of items than Target or Publix.  So the longer wait time might be worth it to some. 
Tip: I've been told that Walmart releases their time slots for the upcoming days at midnight.  If you are willing to stay up, you might have a better chance of claiming your reservation.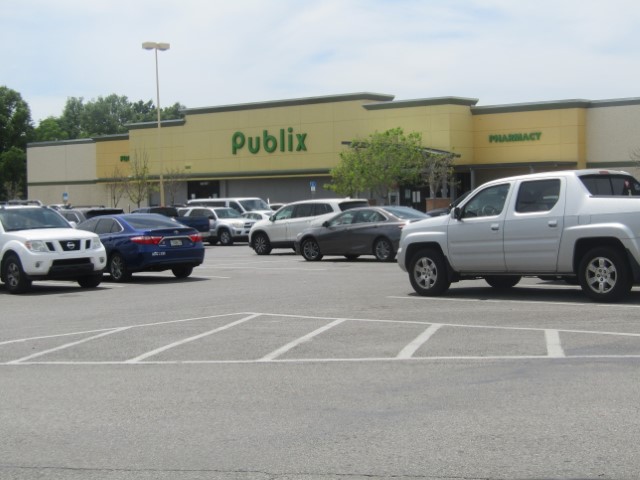 Publix: Publix delivers using the Instacart app. The app is free and the delivery fee is minimal. However, please be advised that the prices are higher than in-store prices. This is clearly stated on the app. This may be better to use for a few items in a pinch or to stock up on those awesome BOGO deals if you have a budget to stick to.
A lot of times you can get same day delivery if you order early enough. I ordered a few things yesterday evening and they were at my doorstep an hour later!
The app is interactive and you can see who is assigned to your order, when they are shopping, what items they have already shopped for, and what items are left. You can even chat with your shopper and request additional items or changes. If you can't find something on the app, you can upload a photo of what you'd like them to look for. Once you're finished submitting your order, you can go ahead and select alternative options in case your preferred choice is not available. When your shopper is finished, you will be notified and you will be able to track them while they're on the way to your home with your groceries!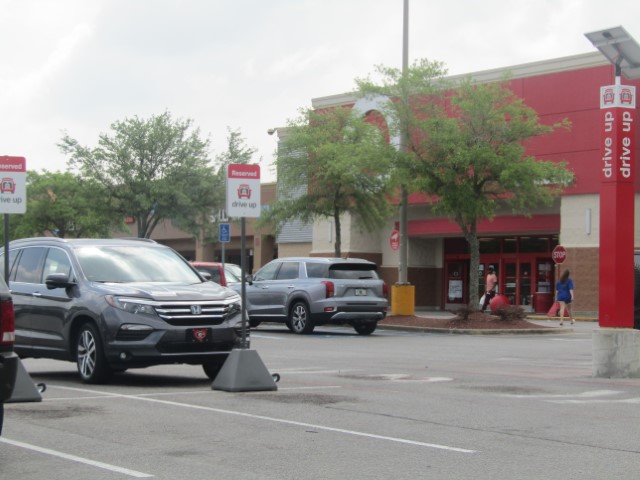 Target: Target is my personal favorite, but they are not able to do refrigerated groceries as they do not have storage space to keep orders cold until pick up.  They do allow household items, clothes, toys, beauty and almost anything else in the store that doesn't have to be kept cool. 
The Target Drive Up is what makes Target my favorite though!  Target will alert you once your order is ready.  Then just check in on the app when you are on your way.  The app tracks you and knows when you've pulled in to the designated pick up spots.  A Target associate is out with your order in just a matter of minutes.  I've never had to wait longer than 5 minutes for my order.  They also allow for same day pick up.  When you place your order it will typically tell you ready in 3-4 hours.  But even some of my larger pick up orders are ready in less than an hour. 
But wait, there's more!  Instacart isn't exclusive to just Publix!  You can also use it for Publix Liquors, Target, The Fresh Market, Sam's Club/Sam's Club Liquors, Petco, CVS Pharmacy, and BJ's Wholesale Club.
With so many options for Pensacola area grocery pick up and delivery, there's no need to leave your house.