Have you been looking for a new construction community near downtown Pensacola to rent or buy in? Hallmark is a relatively new community of town houses in the downtown area that may be a perfect fit. The Hallmark Subdivision is a recently built townhome community with many amenities you can't find elsewhere in Downtown. Downtown Pensacola has a very limited supply of homes and new construction is tough to find around this area.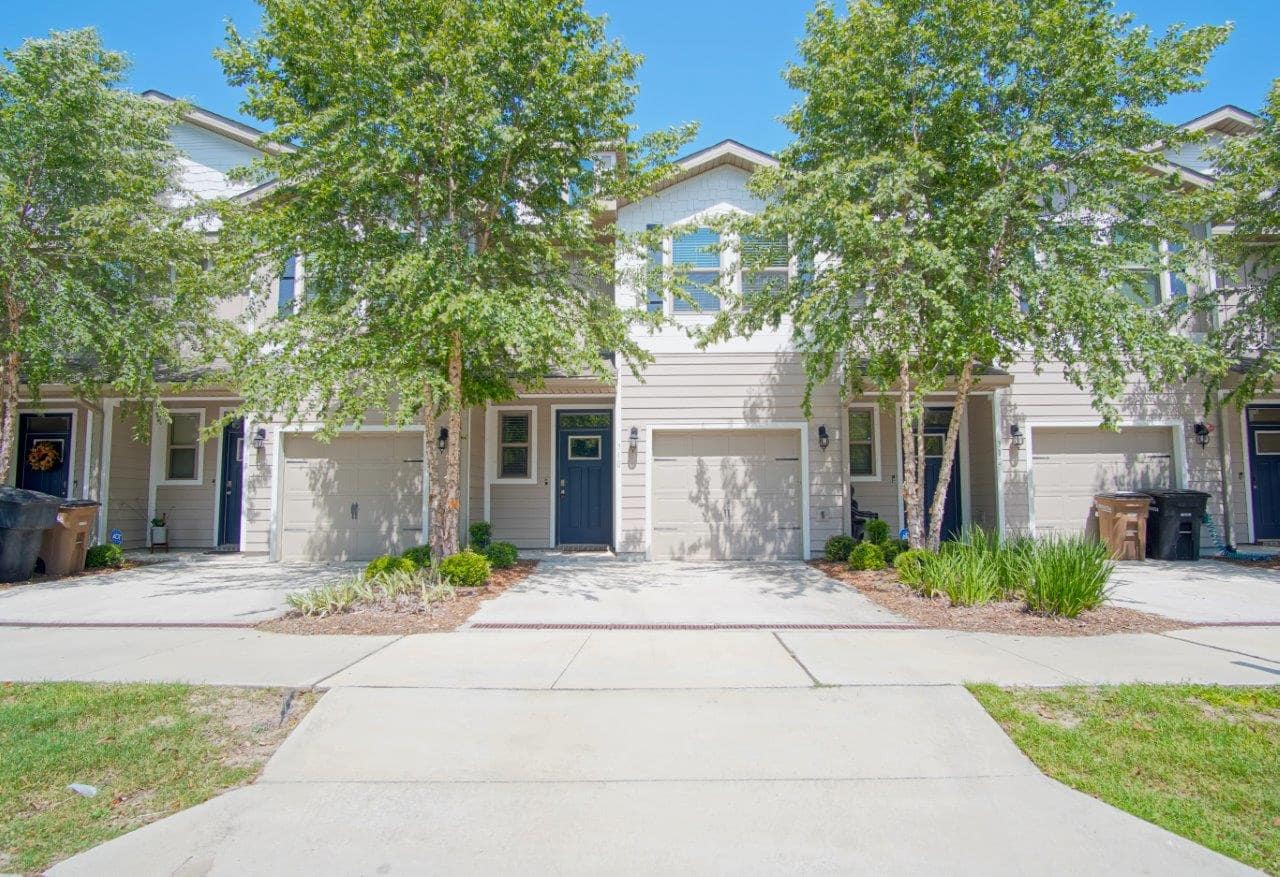 The first phase of Hallmark was completed in 2018, and the construction of the complex has since been completed with approximately 75 townhomes. The Hallmark Townhomes neighborhood is in a convenient location to every area of downtown Pensacola and is just a few minutes away from the popular area of Palafox Street. The townhouses were all designed as 3 bedroom 2 and 1/2 bath layouts. Most of the units were built with 1537 square feet of living space, aside from a few having only 1496. They are designed with the bedrooms and full baths upstairs and a convenient half bath downstairs. Each unit has back porch area and a 1 car garage and private driveway.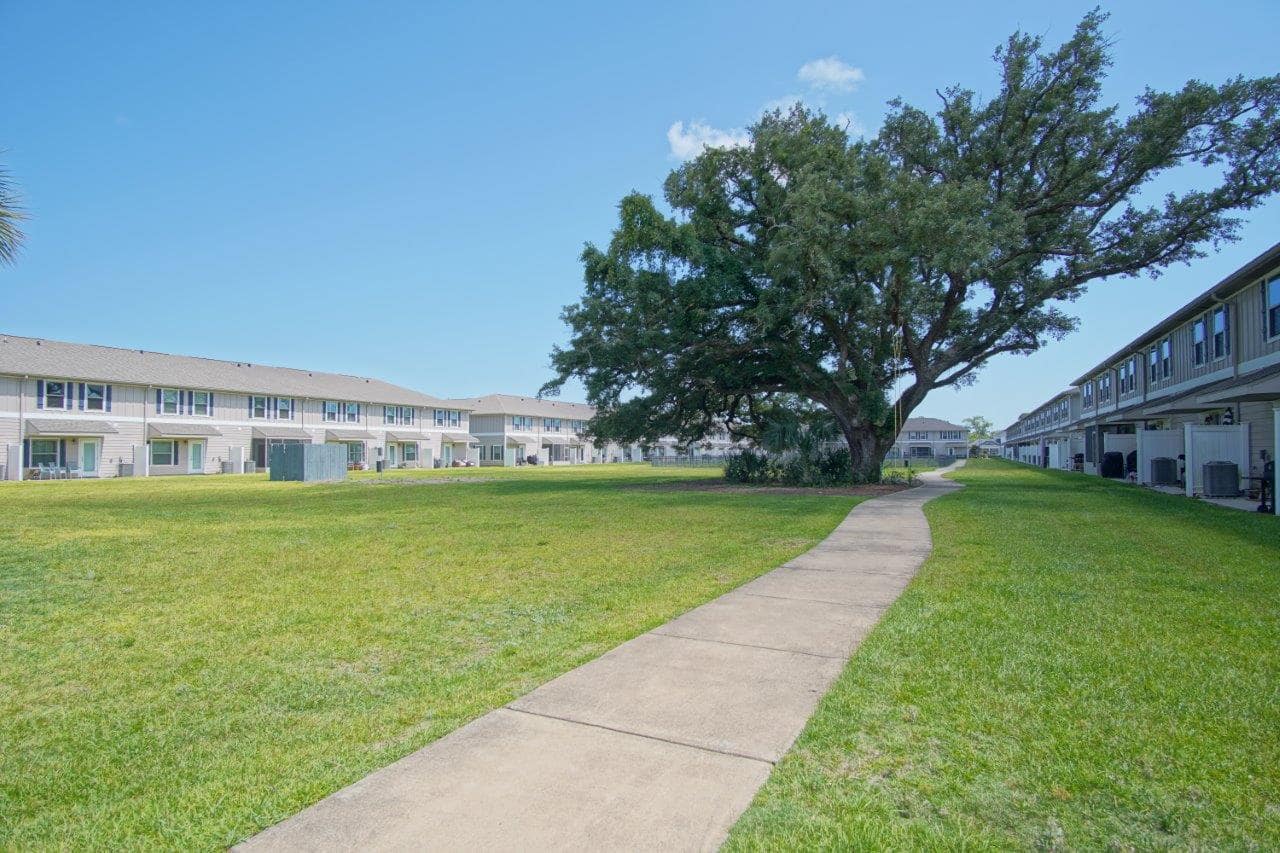 The townhomes are situated in a rectangle shape along Romana St., S E. St, S. F. St, and Government St. in Downtown, Pensacola, FL 32502. The townhomes are named appropriately as this land was the former George S. Hallmark Elementary School, operational from 1928 to 2011. The school was demolished in 2017 so construction could begin on the Hallmark Community.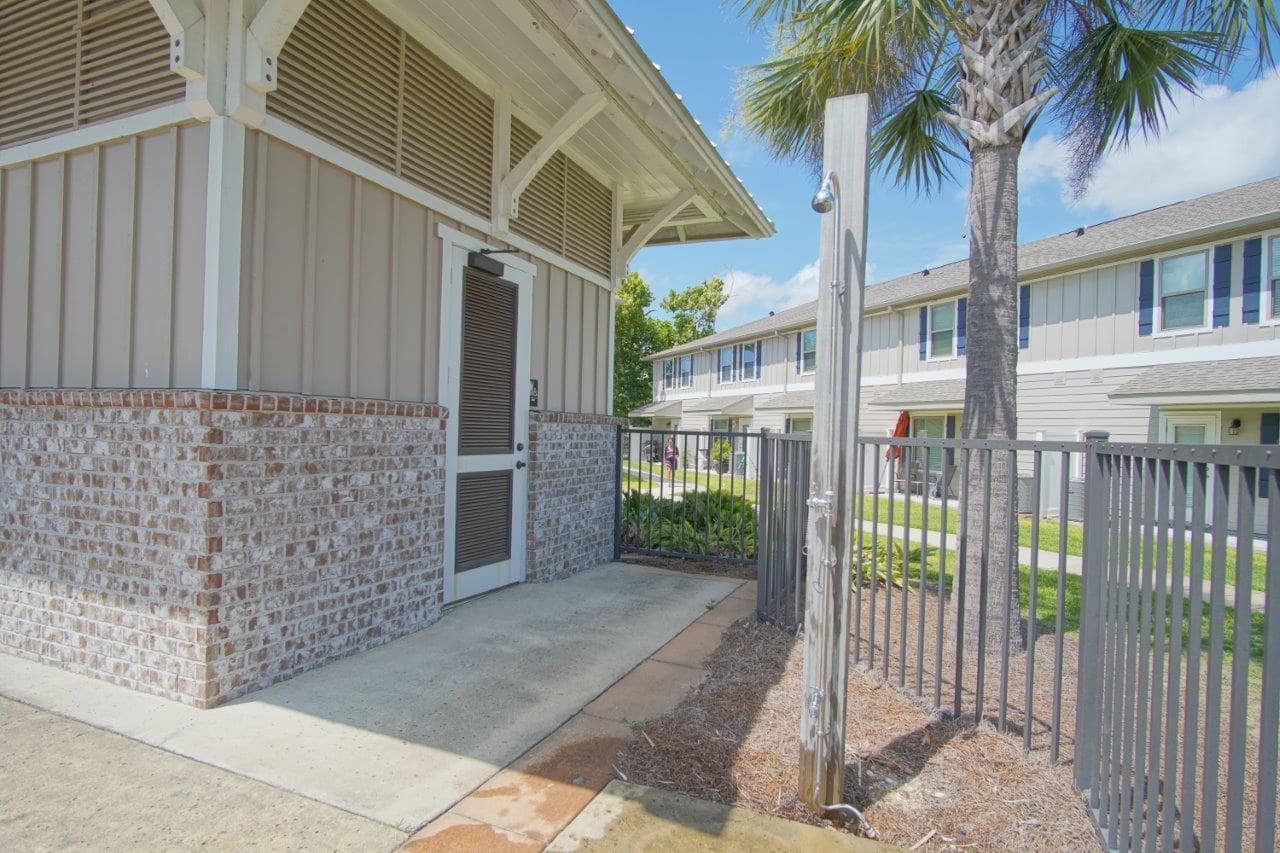 Hallmark Amenities
The Hallmark Community has a nice set of amenities that are hard to come by in Downtown Pensacola. The complex has a large open yard in the center with a shaded swing area just off the sidewalk. The complex also features a beautiful gated pool area for residence that features a nice bathroom and changing area, a shower to wash off after swimming, a pergola for shade, and multiple chairs and tables surrounding the pool. The pool is centered between all the buildings, and it gives each unit a nice view of the pool from each back porch.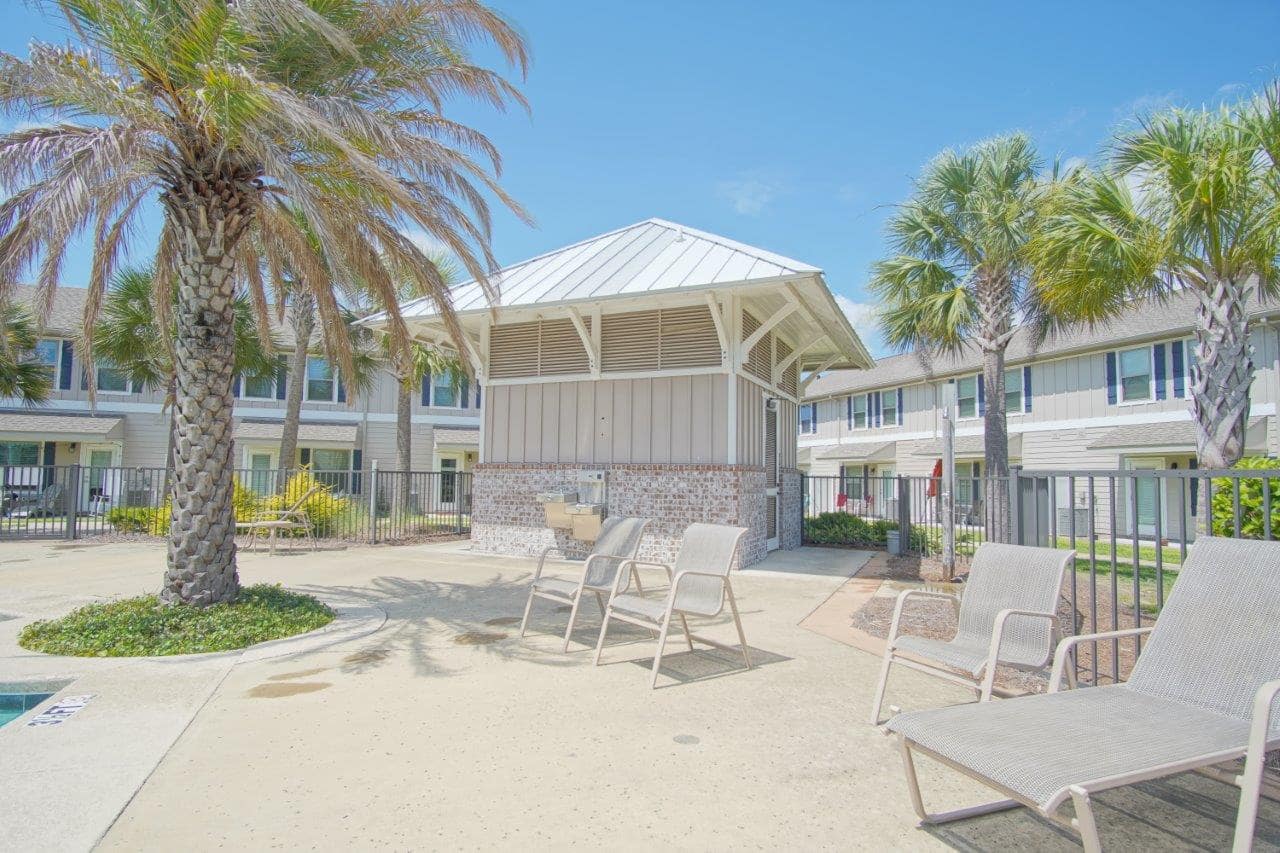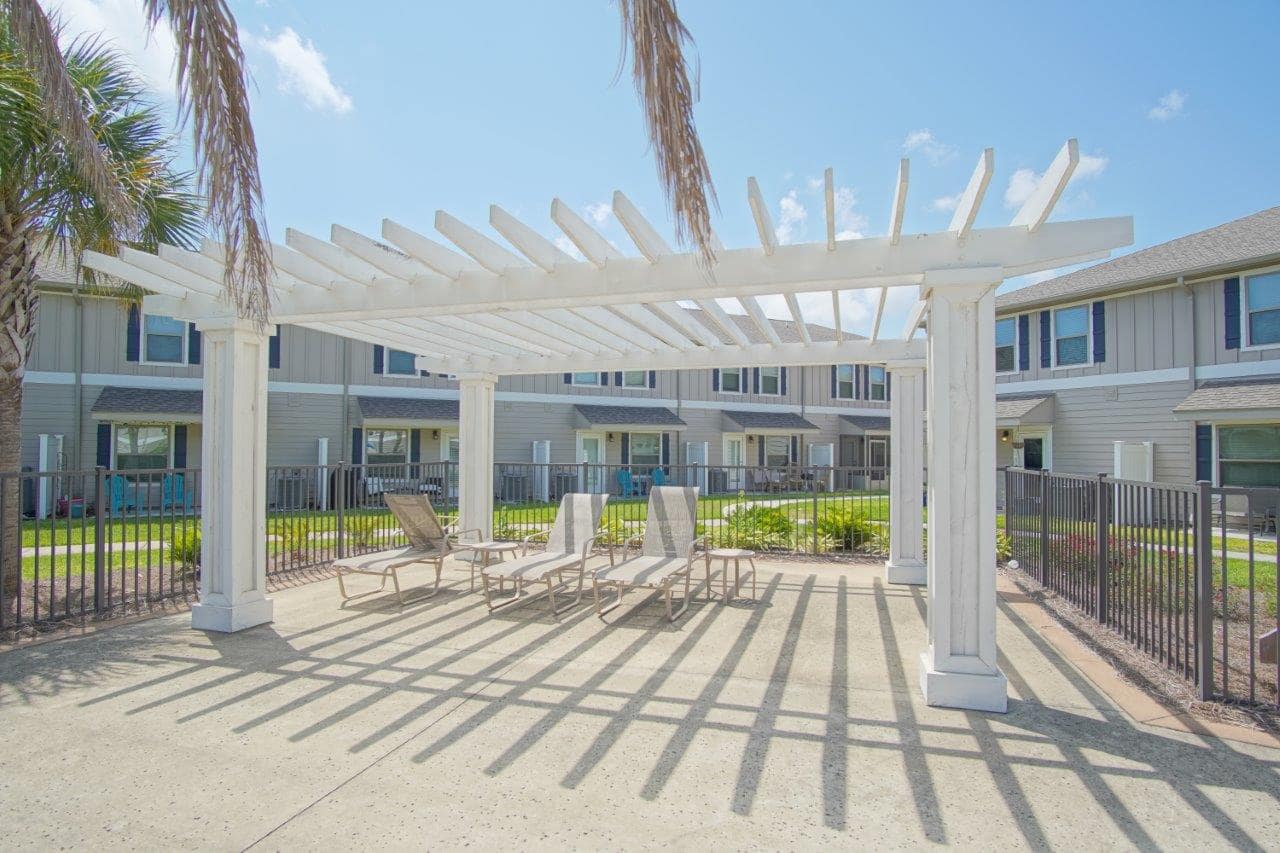 Hallmark Townhome Rentals
If you are looking to rent out a home in the Hallmark community, there are multiple options for someone to lease at this time. Properties rented in Hallmark ranged from $2,200 to $2,500 in 2023. We manage long-term rentals in Hallmark Community. Reach out to our team if you need a Pensacola property manager for your Hallmark townhome or if you are interested in leasing a home in the community.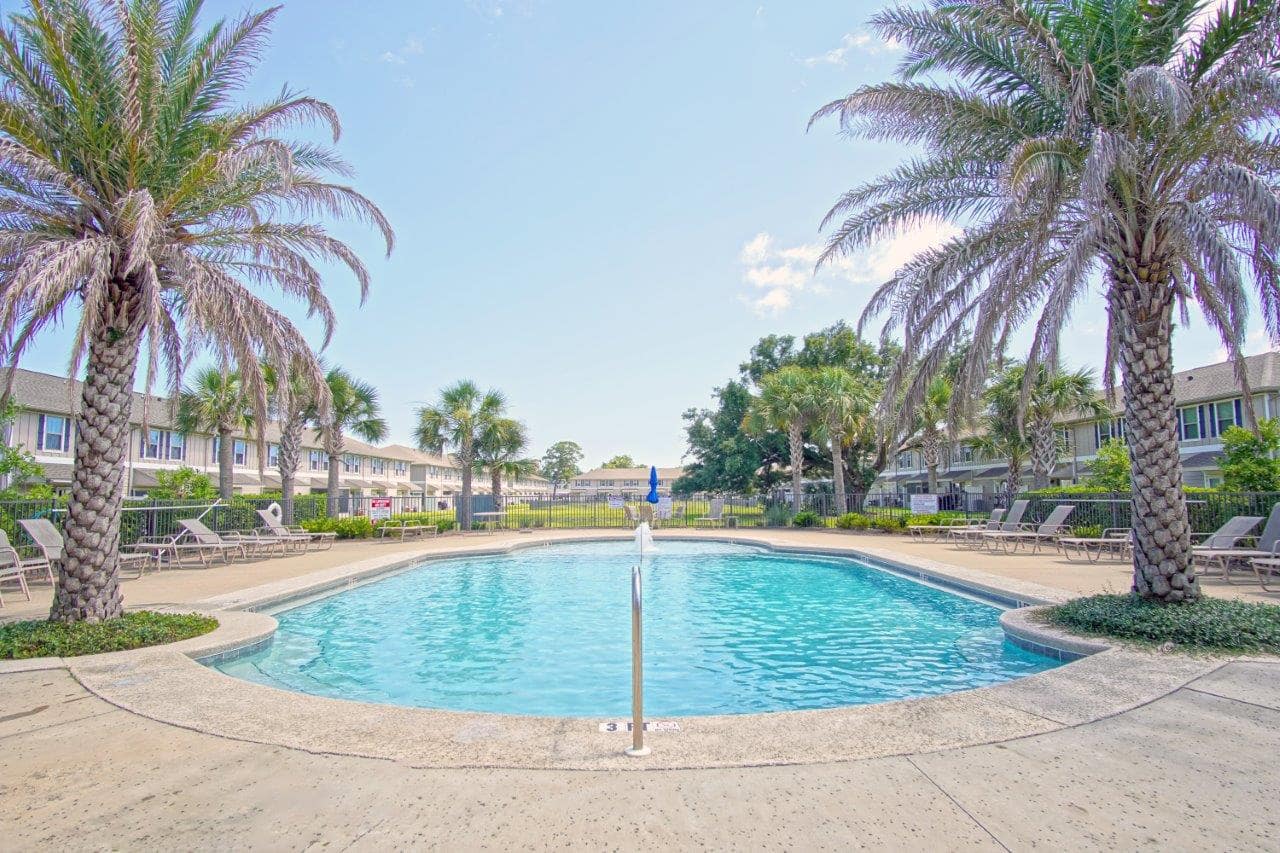 Hallmark Townhomes for Sale
inding a reasonable price for a downtown home has become a challenge with the short supply of homes in the area. Luckily, this new community still has options to buy. In 2023, the average sales price in the community was about $370,000. Looking to purchase a townhome in Downtown Pensacola? Search for Hallmark Townhomes for sale and other similar properties nearby in Downtown Pensacola here: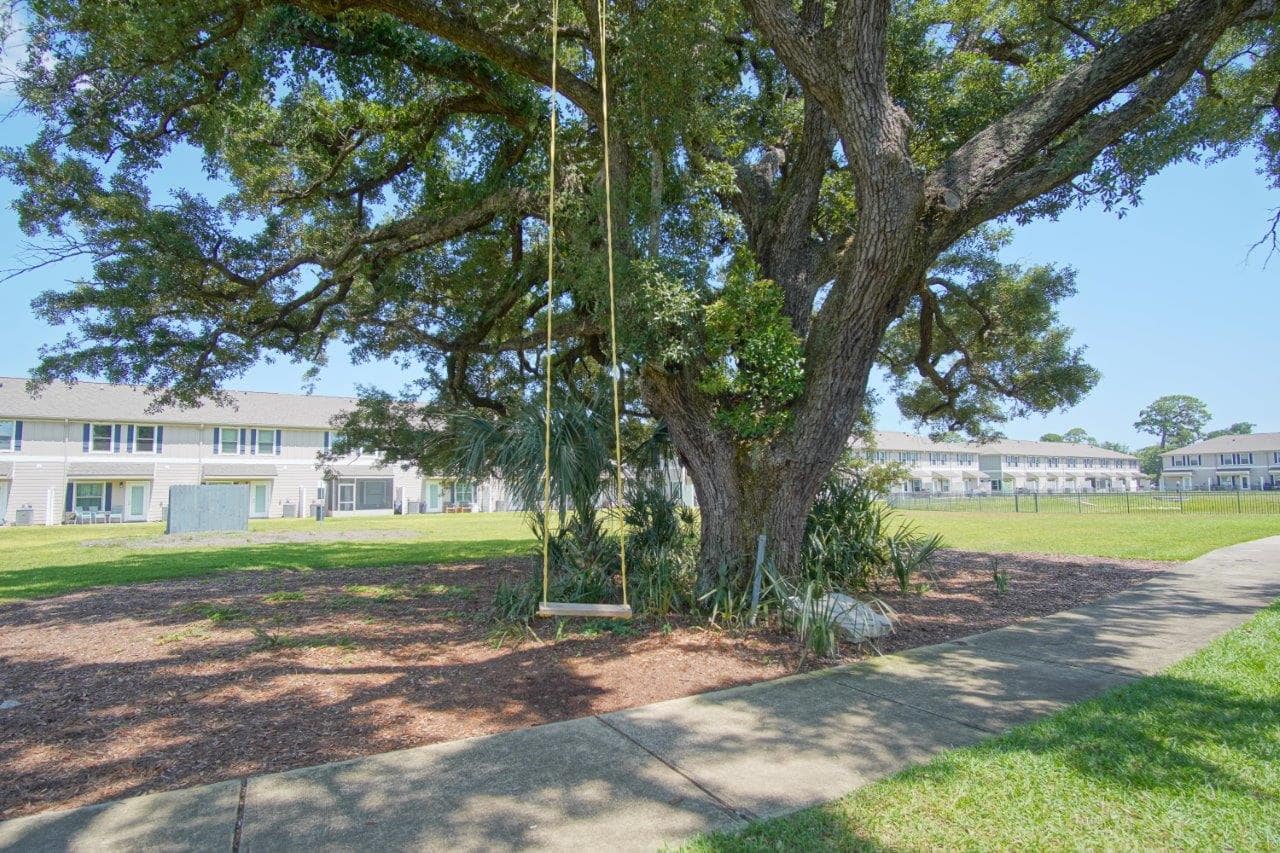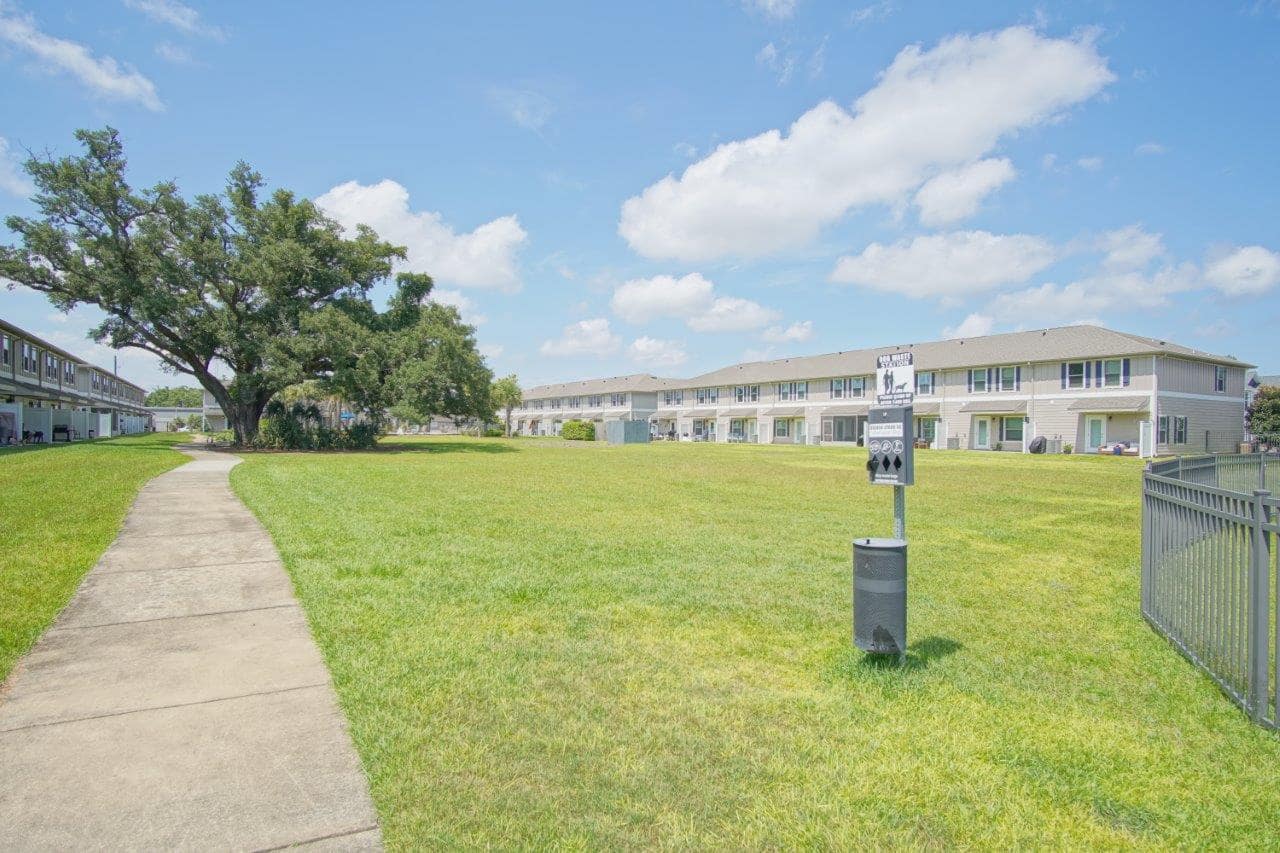 Let us know how our Pensacola real estate agents can help you buy, rent, or sell in Downtown Pensacola's Hallmark neighborhood.