Are you looking to buy or rent in a gated waterfront townhome subdivision that sits directly on the Perdido Bay? Innerarity Townhomes may be the right fit. This waterfront unique complex located in Pensacola, Florida 32507 features a mix of new construction and previously built townhouses, with all the amenities and features you could want right on the beautiful white sands of Perdido Bay. Plus, new construction opportunities are now available with the recent, ongoing development of Innerarity Townhomes.
This waterfront subdivision had the first phase of construction completed in 1984, but most of the waterfront townhomes at Innerarity Townhomes were developed in 2005-2007, and there is a new phase of townhouses currently under construction with many recently completed. Currently, there are approximately 70 townhomes in this community but there are more than 30 additional lots available for development. All of the townhomes are situated on Innerarity Point Rd. Each unit has a view of the water from either the front of the townhome or the back, and many sit directly on the Perdido Bay with exterior access to additional beach front behind.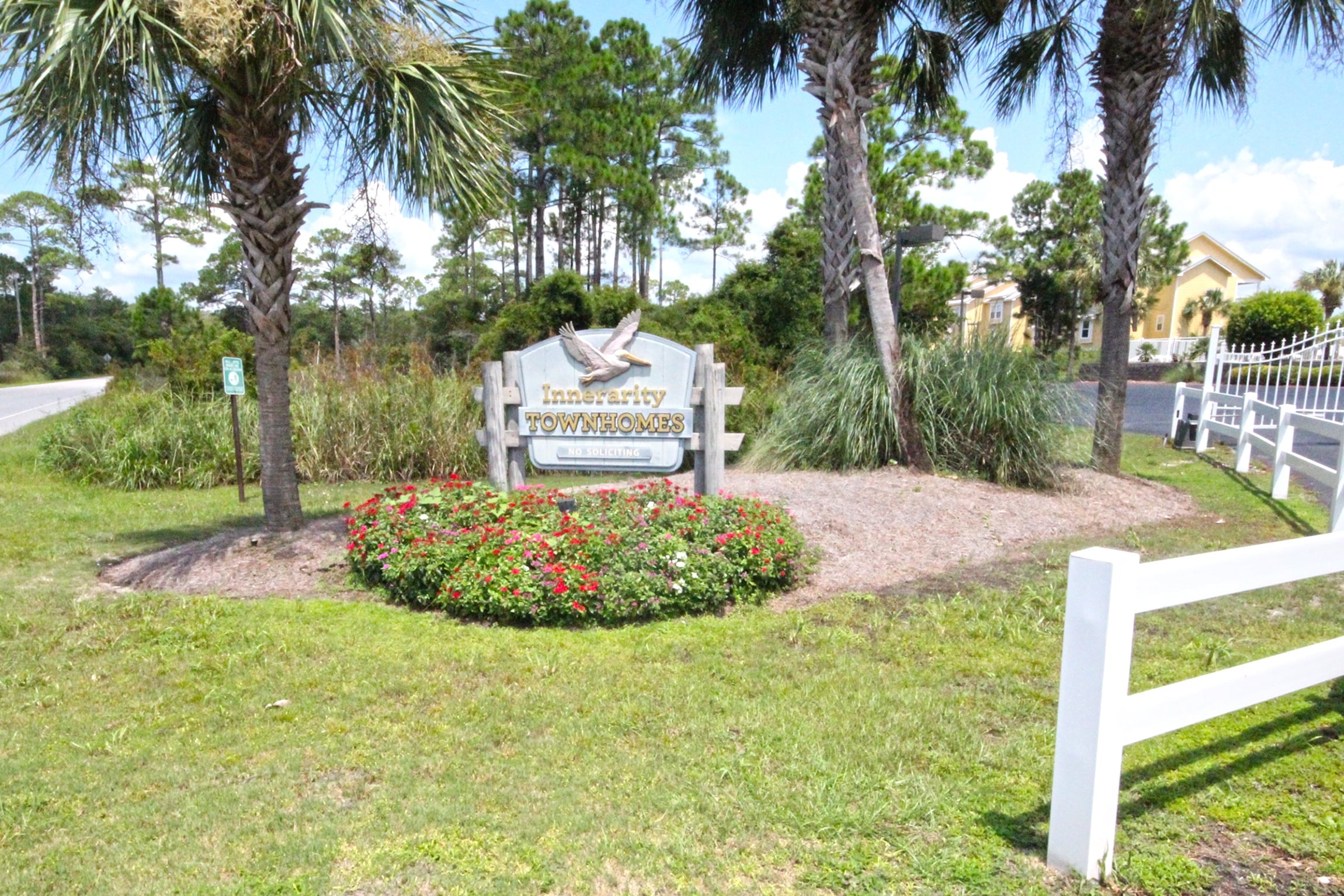 The location is unique as it sits right near the end of Innerarity Point Rd. in Southwest Pensacola, Florida 32507. This area has seen a massive influx of new developments and infrastructure over the recent years and is slowly running out of available parcels for new housing options. This complex is just minutes from the new Innerarity Point Kids Park and the Galvez boat launch. It's also an easy drive to Perdido Key Beaches and NAS Pensacola back gate. Current school districts for Innerarity Townhomes are Hellen Caro Elementary, Bailey Middle, and Escambia High School.
Townhouses range in size from 1,219 square feet to 1,818 square feet. The townhouses all feature a 2 car carport with additional storage and they have a mix of 2 bed 2 and a half bath, 3 bed 2 and a half bath, and 3 bed 3 bath units, with a variation in different floor plans between each type.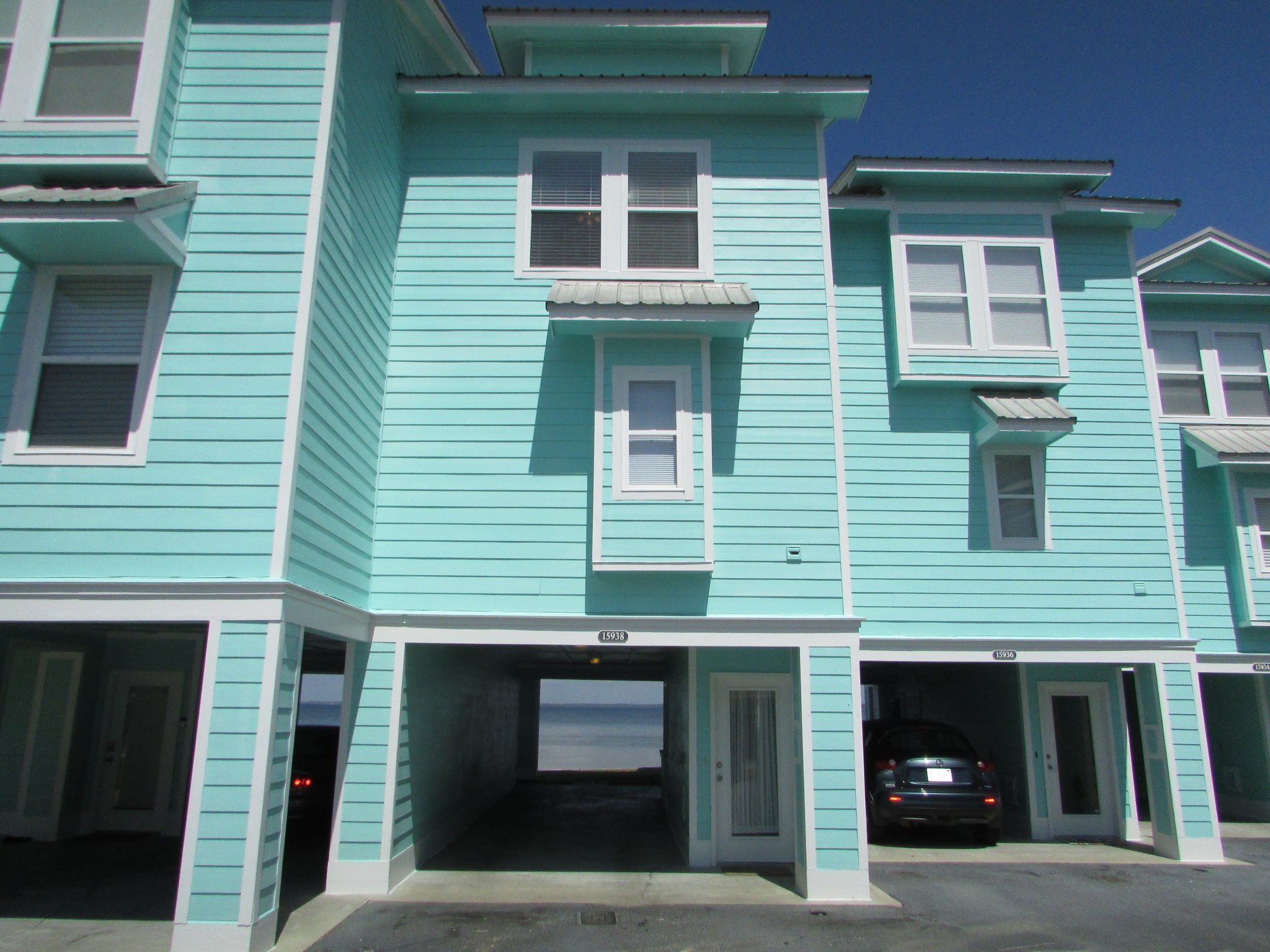 Innerarity Townhome Amenities:
The townhouses feature:
A gated entry neighborhood
Community pool with chairs for tanning
Outdoor shower
Attached gym with plenty of exercise equipment and a sauna.
Additional room and tables inside the gym clubhouse for small gatherings.
The complex also has a private white sand beach area.
Take a quick tour of the amenities and complex here:
Innerarity Townhome Rentals:
If you are just looking to rent a home in the complex, occasionally long-term rentals come available in Innerarity Townhomes. Many of the townhomes are rented under a short-term rental program and there are few long-term rentals available in this community. Realty Masters manages Innerarity Townhomes for rent so check with us to see if we have any available for lease.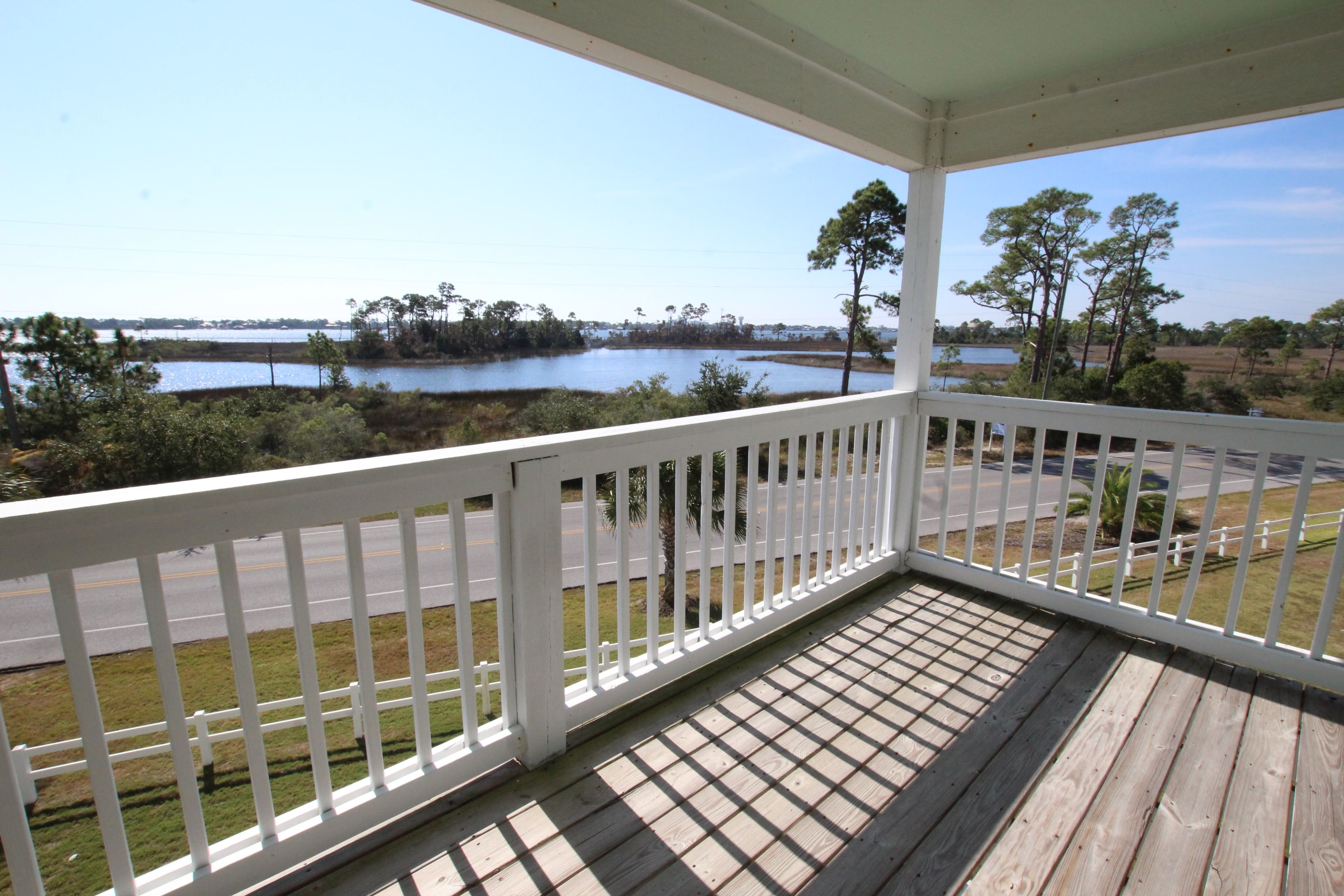 Innerarity Townhome Sales
Alternatively, the complex does have multiple units for sale at this time with 5 active listings as Ma, 2023. Current active listings range from $375,000 up to $520,000 depending on size, year built, and condition. However, it is worth knowing that the high end of this range is from the new construction units. Search active new construction properties here:
and contact david@pensacolarealtymasters.com (850) 473-3983 to schedule your tour or ask questions about Innerarity Point Condos.
Innerarity Townhome HOA:
Innerarity Townhomes is a gated covenant restricted community with an active home owners association. The association is professionally managed. As of today's date, monthly HOA dues are $355 and that covers the association management, groundskeeping, water, sewer, trash service, and maintenance of the common areas. A few important rules and regulations include a restriction against parking any boats, campers, trailers, or vehicles outside of normal family type vehicles. The association also restricts tenants from having pets and owners are only permitted a total of two non-exotic household pets. As of today's date, the townhouses do not have any restrictions against short term or long term rentals. These are just a small portion of the rules and it is important to fully read the detailed list of regulations prior to entering any lease or purchase contracts. For more information, please visit the current HOA Manager for direct contact of the CAM manager and a full set of the HOA Documents.