Plan your Visit to Historic Fort Pickens Fort Pickens is located at the end of Fort Pickens Rd on Pensacola Beach in the Gulf Islands National Seashore area and is part of the National Park Service. This historic site was completed in 1834 and was used for 113 years as a military fort. Fort Pickens has a rich history and is open to the public for exploration. Fort Pickens offers both guided and self-assisted tours of the different sections of the fort and several batteries. Fort Pickens area of Gulf Islands National Seashore offers miles of beaches along the Gulf of Mexico and offers views of Pensacola Bay.
You can even see Pensacola Naval Air Station and the Pensacola Lighthouse in the distance across the bay. From snorkeling to hiking to boating, Fort Pickens has recreational opportunities for families of all ages.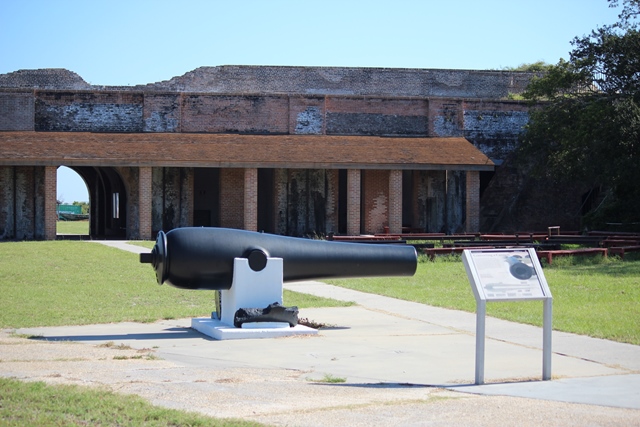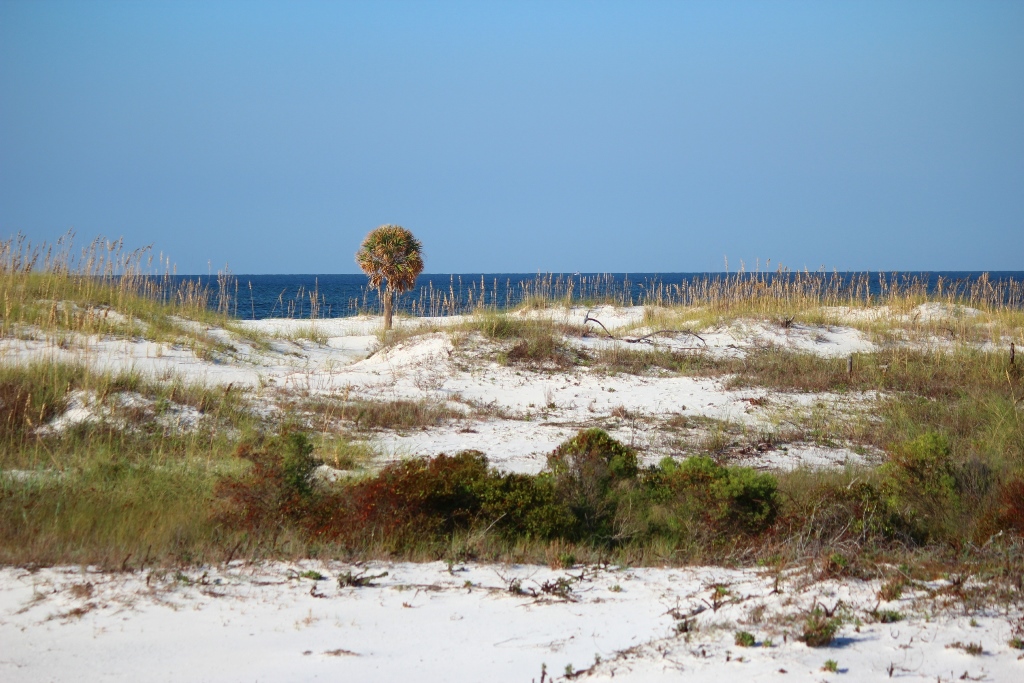 Fort Pickens offers the following amenities and entertainment:
Historic Fort Tours
Swimming
Beaches
Camping
Fishing Pier
Scuba Diving
Snorkeling Reef
Birdwatching
Hiking Trails
Biking Trails
Boat Launches
Boating
Lifeguards are present on Langdon Beach during the summer from 9:30- 5:30.
Fort Pickens area is a favorite among nature enthusiasts! You can explore nature in my ways especially during shore bird nesting season, turtle nesting season, and during the butterfly migration. It is also one of our favorite places to watch the sunset along the Gulf Coast.
Watch a quick video tour of some of the highlights Fort Pickens on Pensacola Beach, Florida has to offer: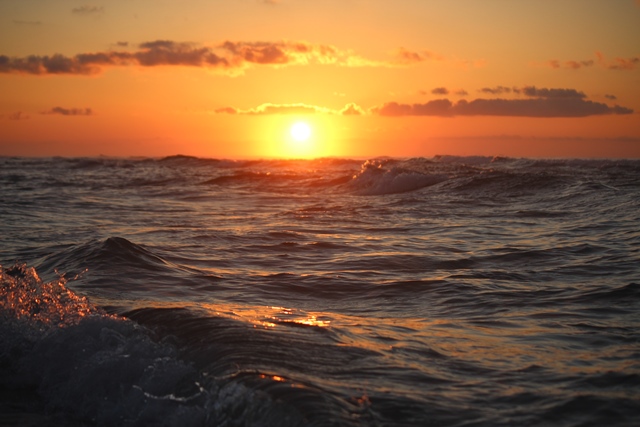 Entrance fees apply.
The current 2023 rate is $15 per person, $20 per motorcycle or $25 per private vehicle which allows entrance onto all areas of the Gulf Islands National Seashore (including Johnson's Beach in Perdido Key) for one to seven days. Gulf Islands National Seashore also offers an annual pass for up to four individuals for only $45. Fort Pickens and Gulf Islands National Seashore also offer
camping
for nominal fees.
Remember, the National Park Service offers free entrance for certain holidays including often Martin Luther King Jr. Day, Presidents' Day, Weekends of the National Park Week, National Park Service Birthday, National Public Lands Day, and Veterans Day weekend. Check their calendar for a list of free dates here.
For more information, visit their website or follow them on facebook.
#1 in Pensacola Rental Houses & Apartments
originally posted 02-02-2017