<![CDATA[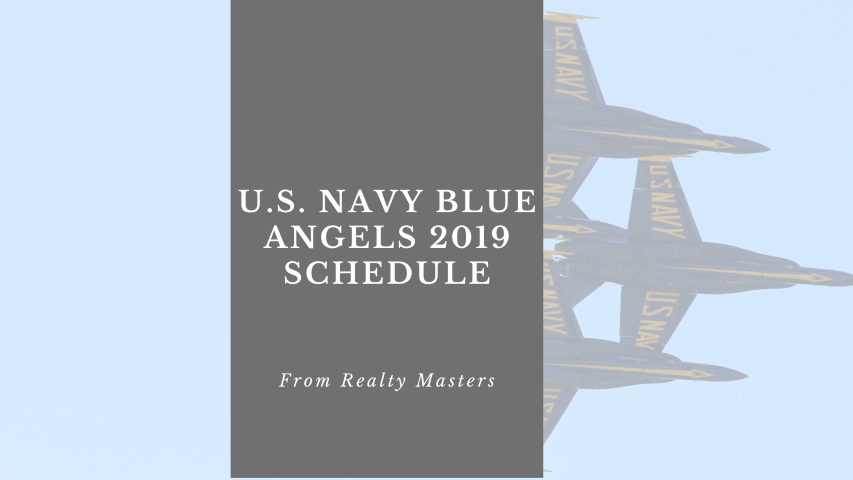 The U.S. Navy Blue Angels just released their 2019 practice schedule! As the Blue Angels are local hometown heroes, we wanted to bring you the information on how you can catch a practice show here in the Pensacola, Florida area. 
U.S. Navy Blue Angels 2019 Practice Schedule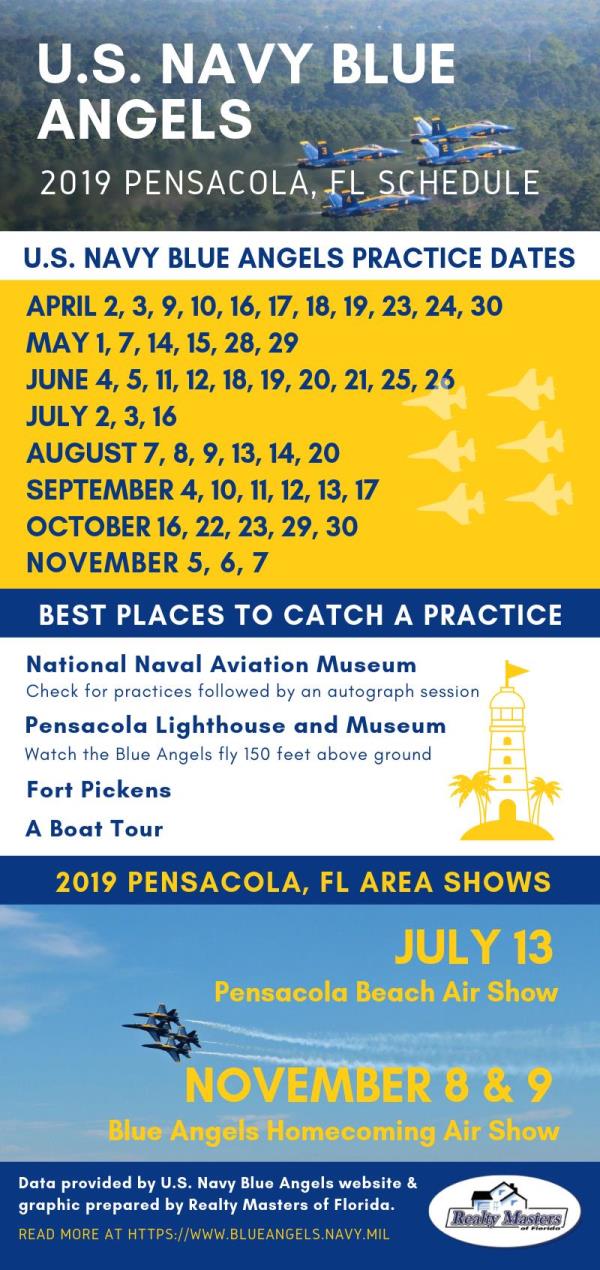 Practices are at 11:30 each day.  The 2019 practice schedule is subject to change on short notice due to weather so be sure to visit the U.S. Navy Blue Angels to confirm. 
2019 Pensacola Blue Angels Show Dates
Pensacola Beach Air Show July 13, 2019
Be sure to check the calendar with events all this week at Pensacola Beach leading up to the air show including Breakfast with the Blues and the practice show the day prior! 
Blue Angels Homecoming Air Show at Pensacola Naval Air Station November 8 & 9, 2019 
Our favorite places to catch a U.S. Navy Blue Angels practice show are:
Naval Aviation Musem has the best view and offers autographs on certain days
Pensacola Lighthouse and Museum from 150 feet in the air 
Fort Pickens 
One of the many boat tours offered for both practices and shows. Check with Key Sailing, Pensacola Island Tours with Klein Aquatics, Condor Sailing or on google for more recommendations!
For more information on the best ways to enjoy a Blue Angels practice show, visit:
Pensacola loves you Blue Angels! 
originally posted 02-08-2019