<![CDATA[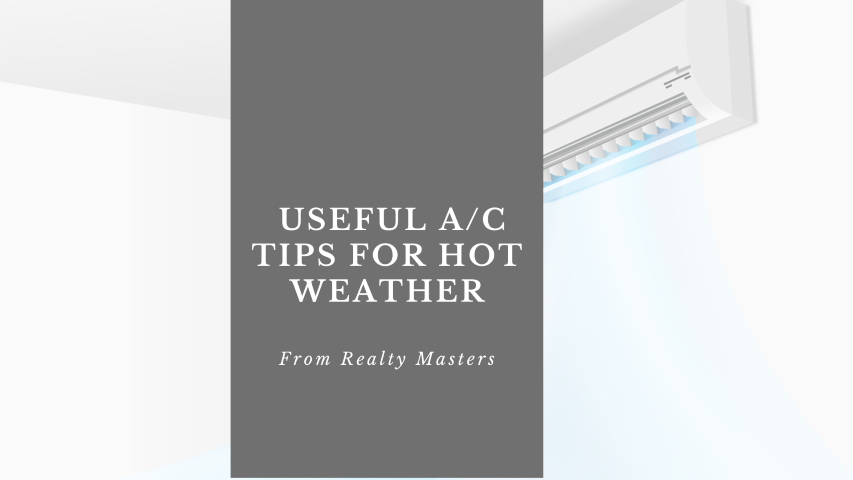 Here you are staring at the thermostat with the display showing the A/C is set at the lowest setting possible. You expect the house to feel like the inside of your freezer, but the house still feels warm. Some may find this statement all too familiar: "My house won't cool below 68 degrees and I've been running it all day!" In Florida, the days between early May - late August are hot!
The spring and summer seasons provide some of the most enjoyable weather Florida has to offer, but residents would enjoy a reprieve from the heat in their own homes. The next time you are questioning your A/C - Try out these helpful tips to have a more comfortable, energy efficient Spring and Summer season.
The First Step is to know your Climate
The average humidity in most areas of Florida will be above ~70%. All the constant moisture in the air is going to make the outside temperature feel hotter than it would otherwise be. Your A/C may constantly fight the high outside temperatures to keep the inside of your home cool. Gulf Power recommends keeping your thermostat set on 78 in the spring and summer. One of the reasons for this is that most a/c units simply will not cool below 15-20 degrees of the outside temperature.
Let Gulf Power help with your energy cost 
Gulf Power has established a program called Budget Billing to help out cosumers with their higher bills in the spring and summer. With Budget Billing, you will pay approximately the same amount each month based on an average of your previous 12 months' electrical usage. For more information and see if this would work for you; Click here.
Put the Personal Touches on your A/C
Do you have a programmable thermostat? There are low-cost thermostats that allow you to control when your A/C will run. If you are away from home for several hours during the day, it is best practice to set your A/C around your schedule. Gulf Power offers a program called Energy Select that will install a free programmable thermostat in your home. For more information and to see if you qualify; Click Here. 
Perform Maintenance Regularly
Change the A/C filter once a month to allow optimal air flow.  Especially if you have pets, the 3 month filters do not last 3 months. We recommend the 1 month filters only for improved a/c efficiency. 
You should plan on flushing the condensation drain line at least once a year. Pour 1 cup of bleach followed by 2 cups of water the next day. There are specific bacterial solutions to clean HVAC condensation lines, but bleach works as well.
Your A/C needs maintenance when:
It is leaking water outside the unit
There is frost buidup
Unit blowing warm air
Unit is not blowing any air at all​​
Contact your Property Manager if any of these problems occur and we will gladly send a technician.

If your A/C is set below 72 degrees, your A/C may run all day and not reach the desired temperature due to the heat/humidity of outside; however, that does not mean your unit is not working. Keep in mind, if the technician is sent and no problem is found, you may be billed for a service fee. 
Other things you can do to make your home feel cooler
A good way to beat the heat is to dress for the occasion. Avoid dark color clothes that will absorb heat and try to wear light, natural fabric that will keep you cool.
Run any ceiling fans around your home that will make it feel cooler than it is. Make sure your ceiling fans are switched for summer.
Check the doors and windows around your home to ensure hot air is not coming in. Notify us if you find any issues that need to be corrected.
Make sure all blind/curtains are closed to block sunlight heating up your home. 
originally posted 05-24-2016