<![CDATA[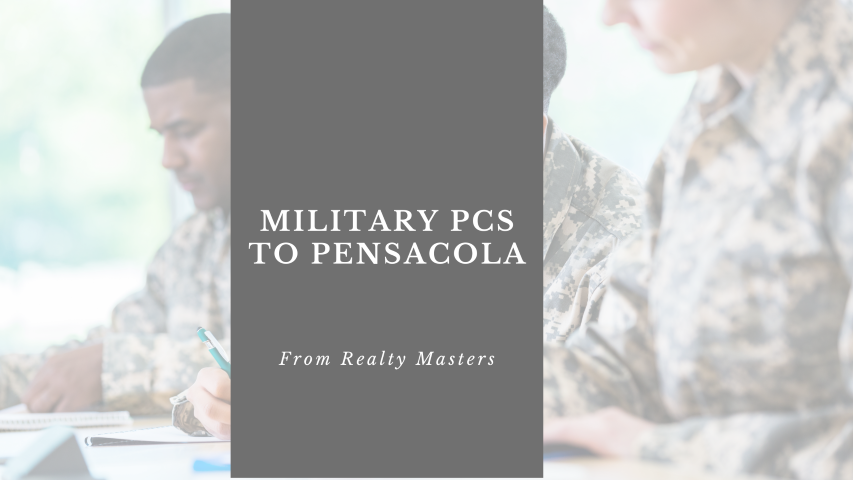 Are you planning a military move to the Pensacola area or moving from base housing?  
Timing is important.
If you are planning a move within 30 days, it's time to get serious. Click here to view a current listing of our available rentals. Our office is open Monday - Saturday to assist you in your Pensacola area home search!  Many active rentals available now, and you will need to start a lease within 2 weeks of being approved for the property. Since COVID, less landlords and management companies are preleasing properties while tenants are in place. Ensure that the availability date posted on the available rentals matches your needs within that time frame.
If you're planning to move more than 60 days from now, it's likely too early to lock in a single-family rental in the area as most renters only give 30 to 60 days' notice. However, many apartment complexes do lease 60-90 days in advance so if you are looking to lease an apartment, you will need to start earlier to secure one.
Are you attending school at both Whiting Field & NAS?
Many military officers attend flight school at both Pensacola NAS in Southwest Pensacola and at Whiting Field in Milton.  The bases are about an hour drive from each other. We suggest renting something in between the two locations to avoid having to move twice. Recommended areas include Central/Northeast Pensacola, and Pace.  Your commute time will be about the same being 1/2 way between bases and you'll save lots of time and fuel while stationed here. 
PCSing from out of the area and need to rent a house sight unseen?
If you are relocating from out of the area and need to secure a rental "sight unseen", let us help you.  It's always our recommendation to have a proxy who can view the property for you in your absence. This can be a friend, family member, or coworker who can physically travel to the property and view the home for you to provide a recommendation on the location and the property itself. We are able to complete video tours for military transferring into the property to give you a better idea of condition and location, however, there is no substitute for seeing the property in person. Because of this, some companies do not offer sight unseen leasing. We are happy to work with you to lease a property from afar. The entire application and leasing process is convenient and can be done online!
Please understand, our licenses do restrict us from classifying or offering any personal opinions on any area or home as a "good" or "safe" or "bad or "unsafe" area.  Visit our page on Moving to Pensacola for valuable information to help plan your move. We ask you to do some research including checking with the local Escambia or Santa Rosa County Sheriff's office website's crime map, community links, Pensacola area zip code information, and school district information as these are great resources in your move. 
Options for TDY Moves
If you are coming for a temporary duty move, it's best to find alternative housing or stay on base. Single family housing is hard to come by in the Pensacola area, and turnover between tenants is costly to landlords. Many families with children move in peak PCS season when housing is scarce. We recommend looking for an apartment complex and being up front about the time you will be staying in Pensacola.  
Keep in mind that Florida Statutes Chapter 83.662 do outline the procedures for the termination of a rental agreement by a service member. Be sure that your landlord offers a military clause with your lease agreement, and that it aligns with Florida Statutes procedures.
More Military Resources
Read more on our military page Military Information
Search for a Pensacola Rental Find Pensacola Rentals
Considering Buying a Pensacola Home? Search Pensacola Homes for Sale
Pensacola area Military Information Local Military Bases & Attractions
Reach out and let us know how our team can help you with your PCS move to Pensacola.