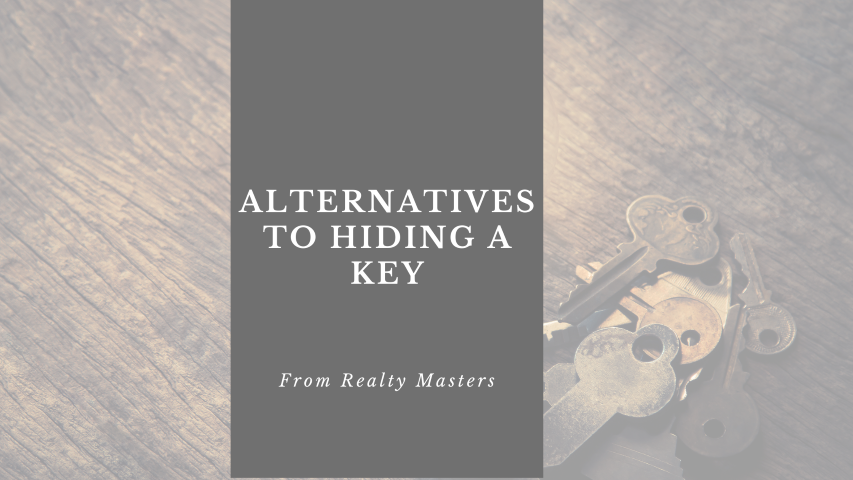 Keeping your family and property safe is imperative. Too often, especially around the holidays, residents leave keys for friends and family members carelessly around their property. DON'T hide a key outside your home, under mats or above your door frame on the outside of your home! These are the first places someone will look.
Here are some alternatives to hiding a key under your door mat.
Get an envelope or pouch to put the key in and keep it in your car.
If you have a neighbor you trust or a friend/family member that lives close, have them hang on to it.
A lockbox with a combination code is easy to use and you can put on almost any type of rail or knob outside. We use a lot of these in real estate to make sure keys are kept safe.
If you have no choice but to hide a key outside your home, make sure you're clever and choose an object like a fake sprinkler head or a walkway lights. Make sure this is a temporary hiding spot and never permanently leave a key outside of your home.
Write the location of your spare keys some place safe like a sticky note in your phone. You can also set a reminder to confirm the keys are still in place at least once a week. Losing track of your keys leaves you open to someone else finding them and getting into your home.
originally posted 12-27-2018
]]>