The Benny Russell Park is a family-friendly park located at 5417 W Spencer Field Rd, in Pace, Florida 32571. This park is the favorite among Pace locals due to its size and amenities, and is the most popular park in Pace. Benny Russell Park spans nearly 30 acres and offers year-round fun for the entire family. The park features a large playground, splash pad, fitness zone, and a multi-purpose sports field. What's great about this park is that it offers several different playground areas for children of different ages, including a toddler zone with special equipment for younger children. There's plenty of parking and room for everyone to play at once.
In addition, you will also find plenty of shade including shaded picnic areas and walking trails for your pleasure. This is a popular family hangout on the weekends and afternoons. In the heat of summer, I always choose Benny Russell Park over others just for the shade alone. And of course, a splash pad doesn't hurt.
Benny Russell Park Amenities include:
Splash Pad
Baby & toddler playground
Playground for young children
Playground for older children
Additional fitness area with rock climbing features by the splash pad
Sandbox
Swing sets
Picnic tables and pavilions
Restrooms and water fountains
As there are seventeen pavilions and eleven picnic tables, this is a favorite location for children's birthday parties and other outdoor family events. You can reserve pavilions with Santa Rosa County by contacting the Parks Operations via email or phone. There are onsite restrooms available at the park beside the large parking lot. Take a video tour of their facilities available for lease here: https://vimeo.com/734756650 Be on the lookout for events held at Benny Russell Park including annual seasonal events like Fall Festivals, Easter egg hunts, and more.
The Benny Russell splash pad is a fairly recent addition to Benny Russell Park and is only open seasonally from May 2nd through September 30th Tuesday – Sunday from 10 a.m. to 6 p.m. Read more about this splash pad and other splash pad tips on our blog: Pensacola area Splash Pads.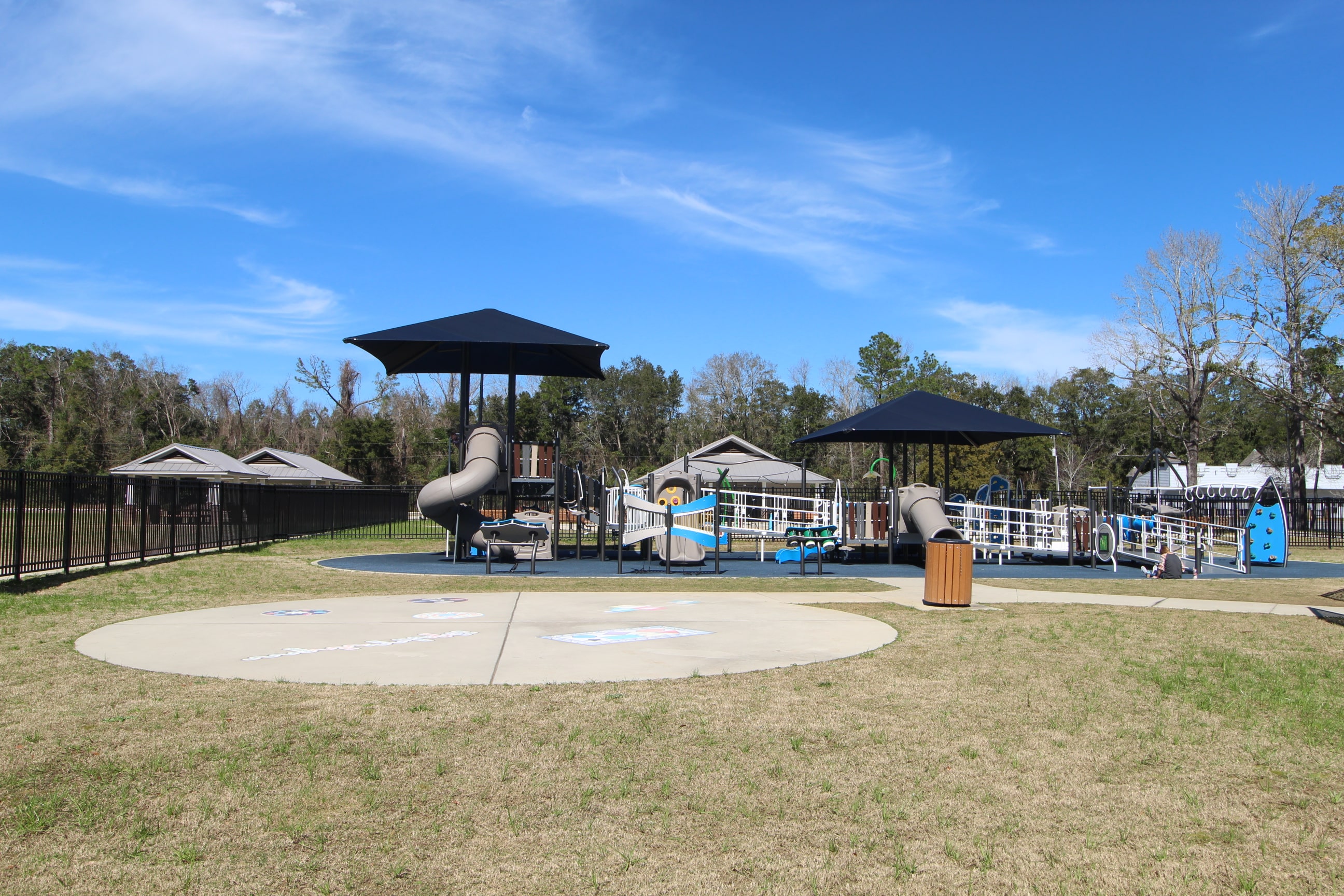 Read more about other Pensacola area parks: