Legion Field Park, also known as Maxent Park, is located near Downtown Pensacola at 1301 W. Gregory St., Pensacola, FL 32501.
In addition to a large playground with swings, Legion Field has several areas for sports including soccer fields, football fields, baseball/softball fields, and basketball courts. Legion Field is also home to one of three fitness courts installed by Leadership Pensacola in 2018.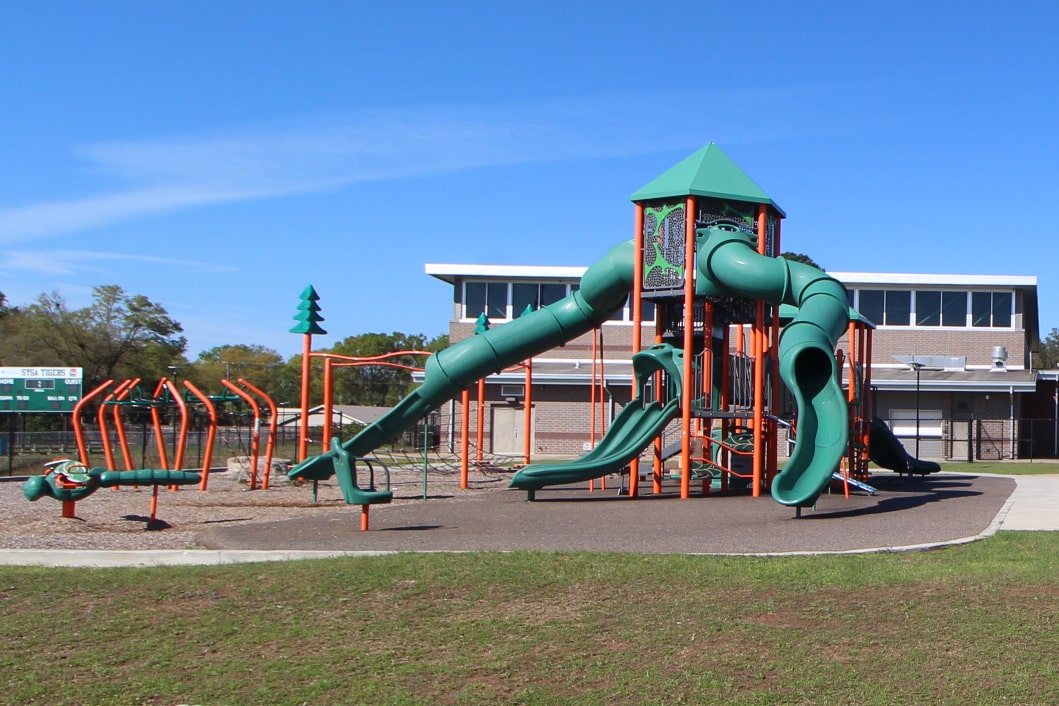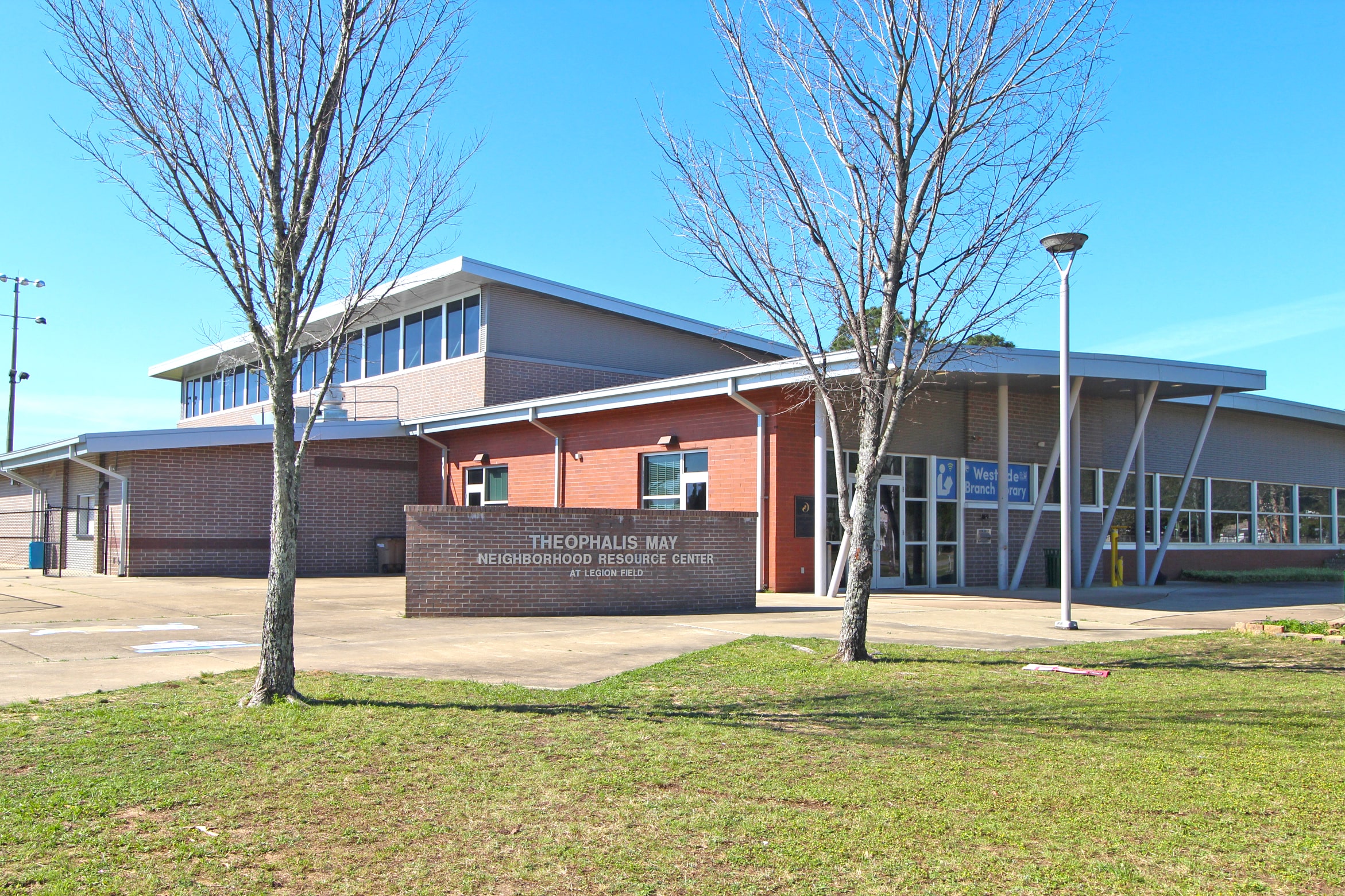 Legion Field is home to one of the two splash pads in Pensacola. Read more on Pensacola area splash pads. Installed in 2021, this Pensacola splash pad is great entertainment for kids of all ages. If you go to the splash pad, and it's not operational, engage the button on the white pole to enable the water. The Legion Field Splash Pad is open 9 am to 7 pm from March through October.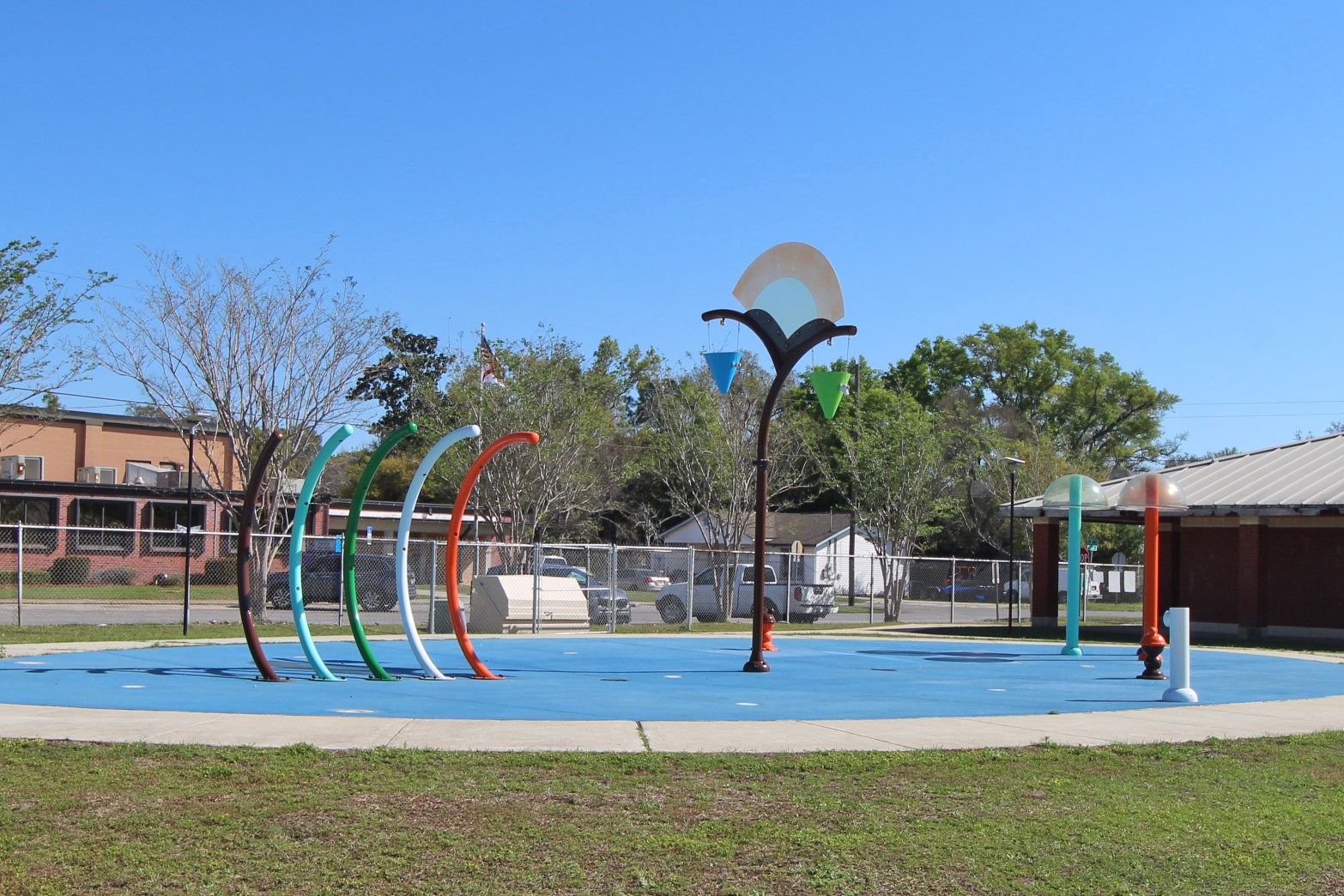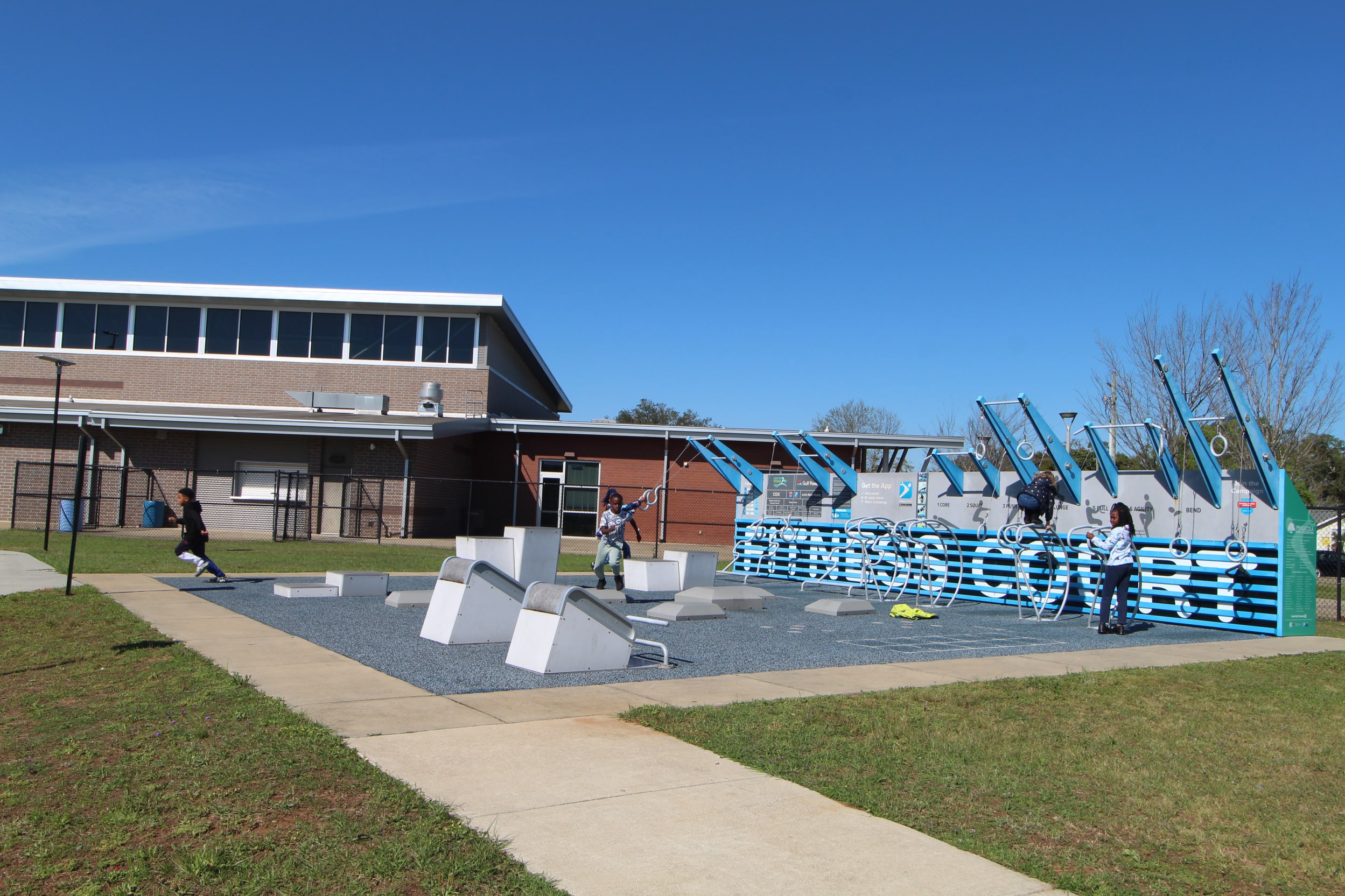 You'll also find plenty of seating including benches, a pavilion, restrooms, and covered picnic areas.
While there is no dog park at Legion Field, the park is pet friendly and has plenty of open space and sidewalk for your leashed animals to enjoy.
Legion Field borders the Theophalis May Resource Center. The Theophalis May Center is home to several sports hosted by the Southern Youth Sports Association as well as tutoring, academic programs, activities, and event space. As an added bonus, Legion Field Park is located next door to the Westside Pensacola Library as well.
Read more about other Pensacola area parks: