Looking for a nice, shaded park with restrooms in central Pensacola? Hitzman Optimist is the park for you. More commonly referred to by locals as "Hitzman" or "Optimist Park", Hitzman-Optimist Park located at 3221 Langley Ave in Pensacola, Florida 32504. Optimist Park received an extensive makeover in 2019 and is now one of our favorite parks in Pensacola. The new inclusive design was created for people of all ages and abilities with rubber flooring on the playground and no sand to worry about (mom's love this!). The playground is large with several pieces of equipment to accommodate kids of all ages. Families can enjoy the shaded benches located throughout the park, a covered pavilion for picnics or birthday parties and a fenced in area for your dogs to roam and there's plenty of parking.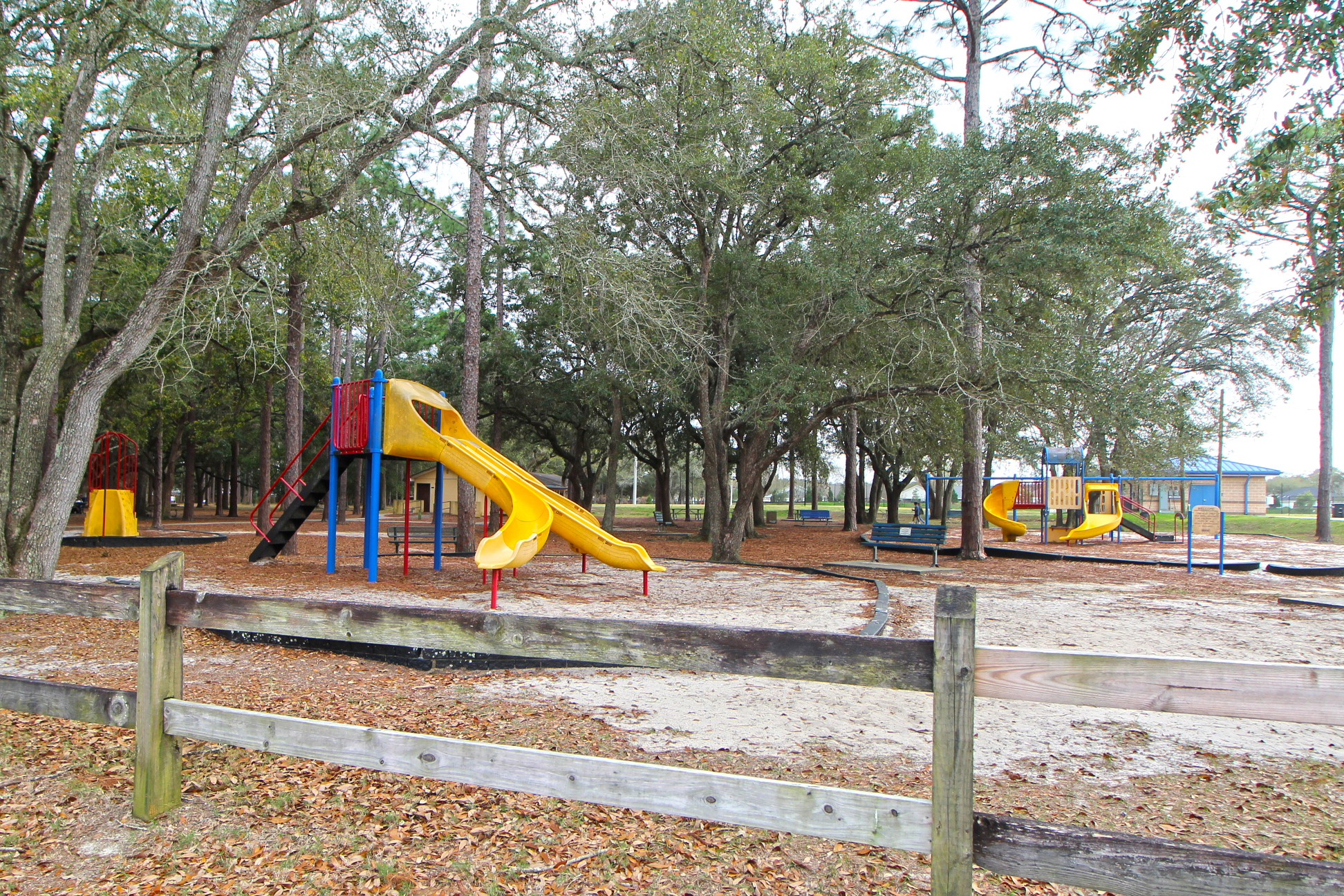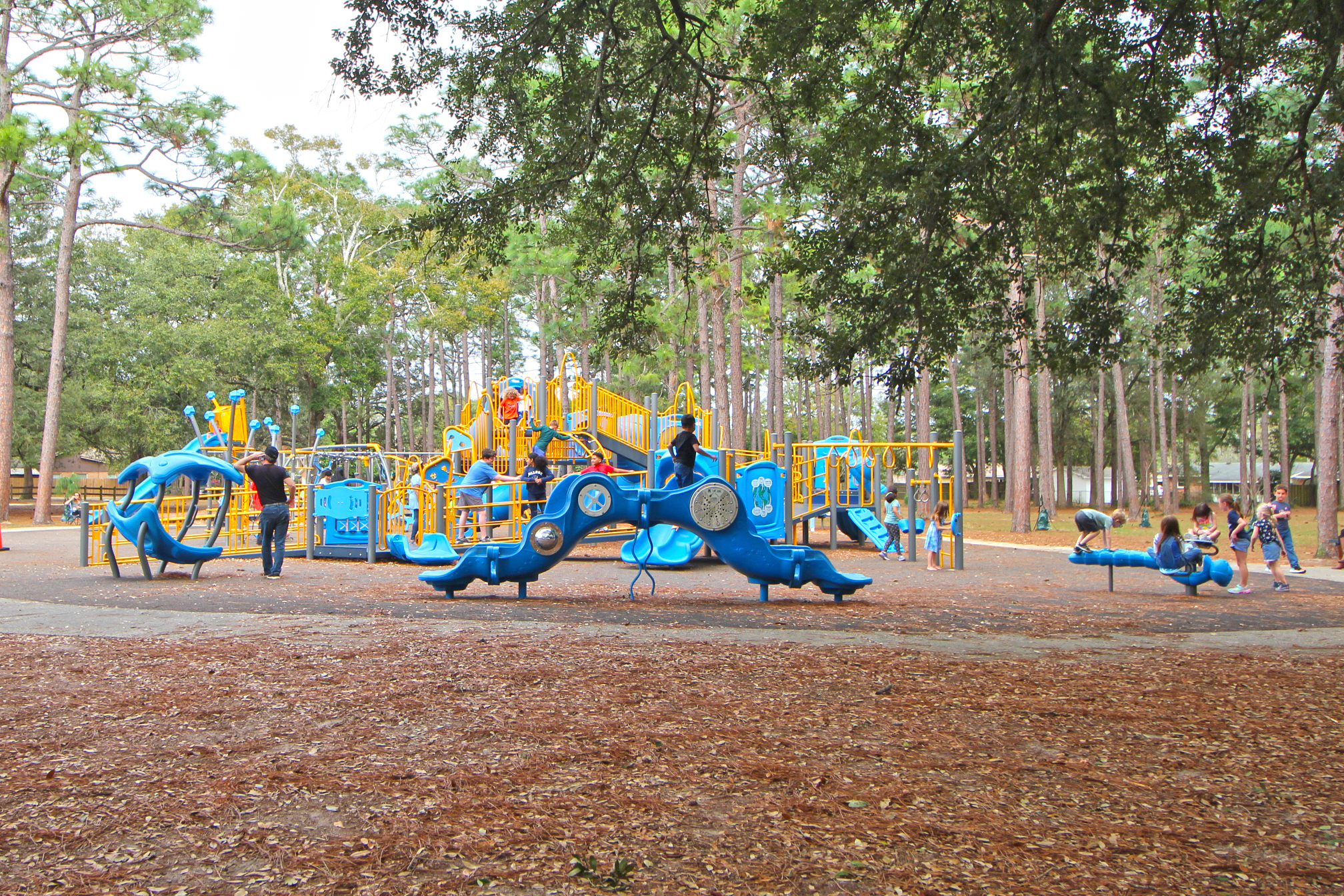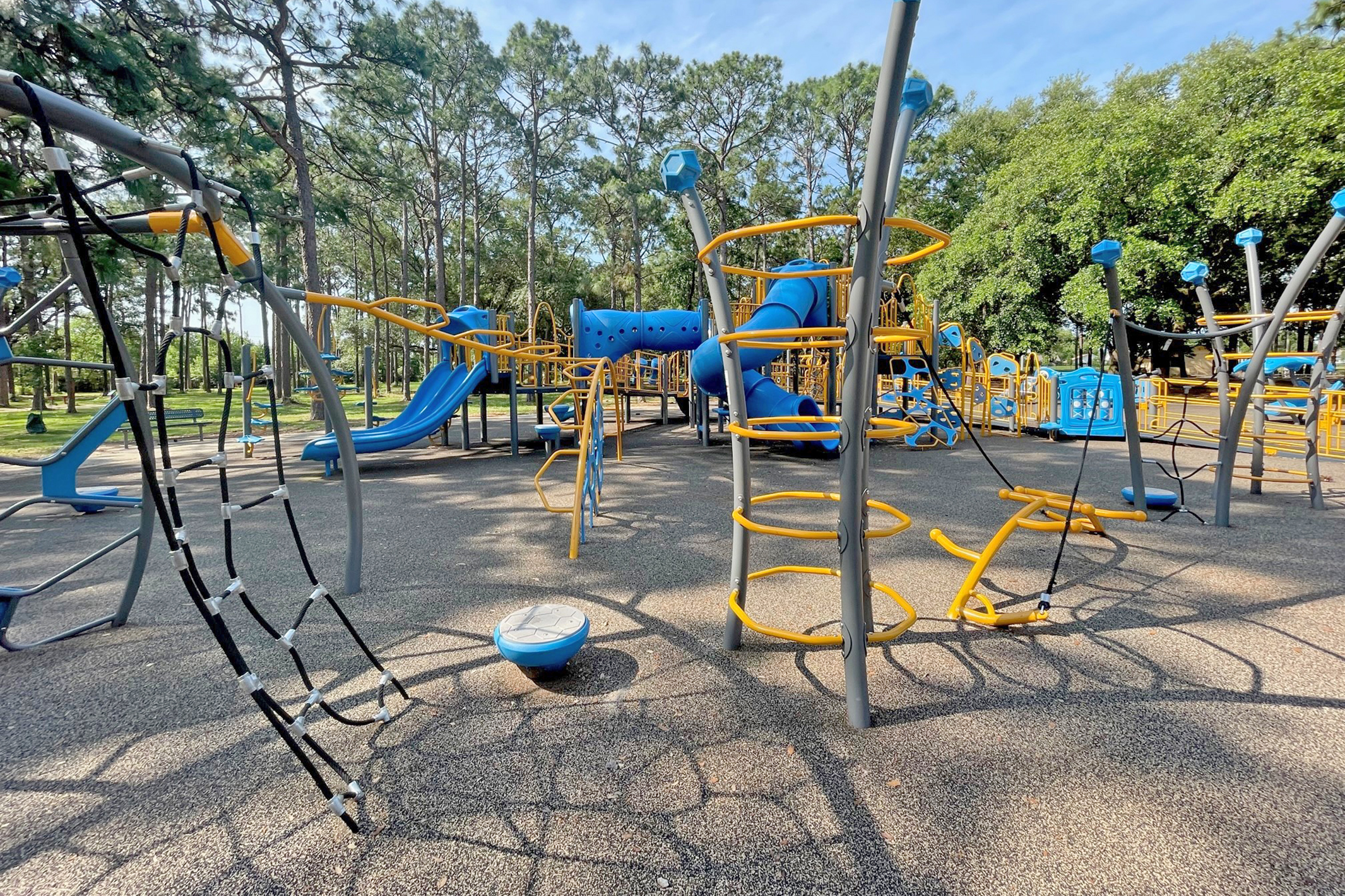 Aside from the children's playground, you'll also find a variety of entertainment including:
Nine-disc golf course
Soccer fields
Baseball and softball fields
Paved walking trail
Small and large dog park
You'll often find events hosted as Optimistic Park, from birthday parties and food truck festivals to Christmas tree sales to fund youth programs. For information about events that may be going on at the park, check out their Facebook page or our local news outlets.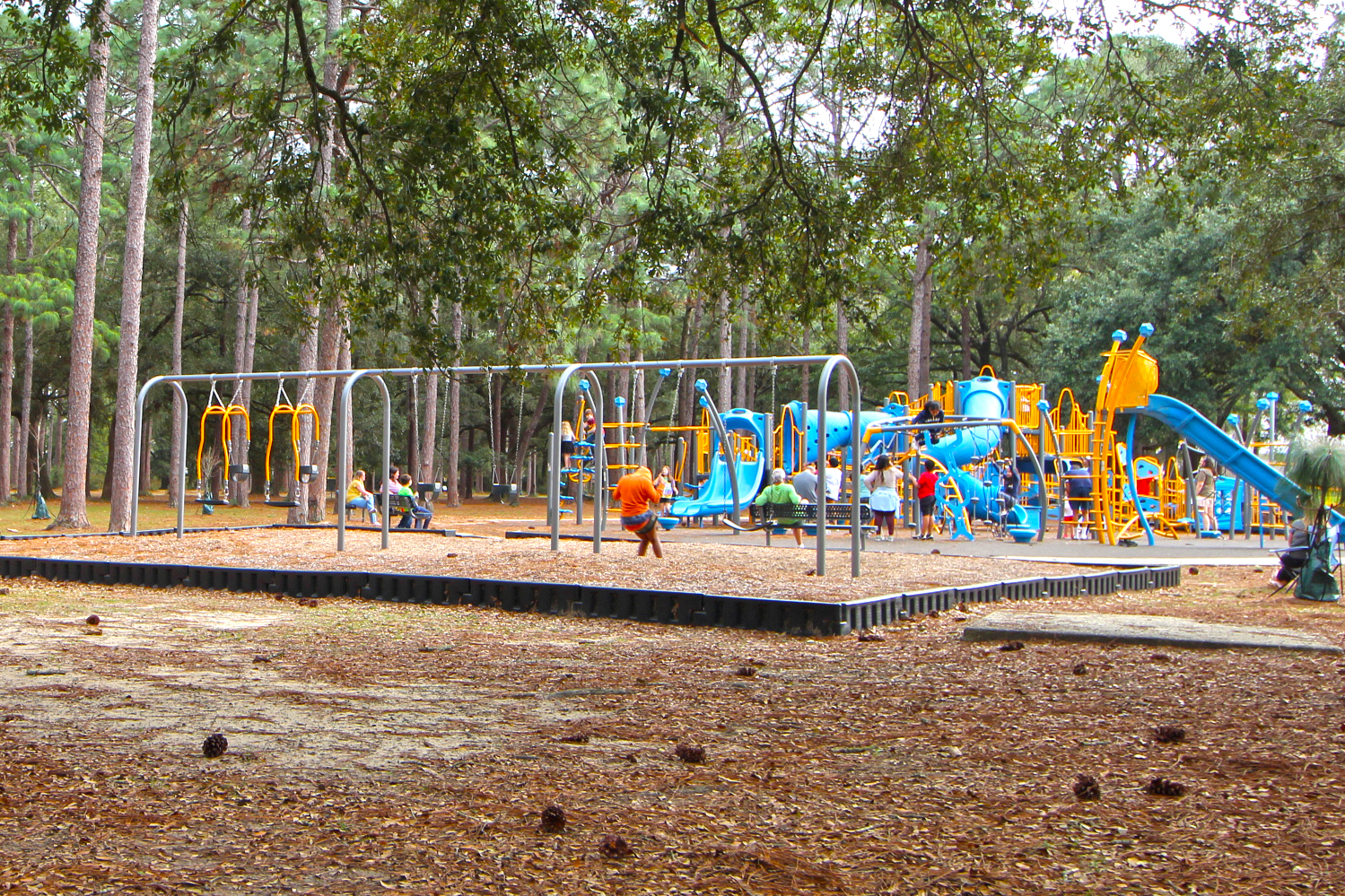 Check out some of our other favorite local Pensacola area parks: